All Cars Go To Heaven, Even The Chevrolet City Express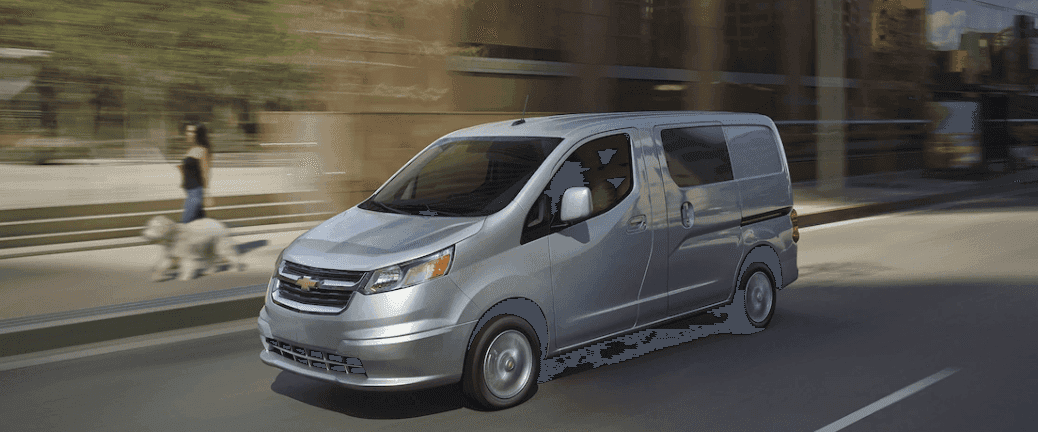 Photo Credit/Copyright: chevrolet.com
All good things must come to an end – General Motors announced their decision to discontinue their small work van, the Chevrolet City Express. But fret not, there are still plenty of work van options to choose from. Final orders were taken in September of 2017, so this will be its last production year. Since its debut in 2014, General Motors partnered with Nissan Motor Company to develop the City Express – a spin-off of the Nissan NV200.
At the time of its release, the Chevrolet City Express was set to be a direct competitor to the Ford Transit Connect and the Ram ProMaster City. According to the U.S. Vice President of GM fleet and commercial sales, Ed Peper, he stated that the company saw "tons of opportunity" in the small commercial van market. Yet, with what seemed like a promising future, where did the City Express go wrong?
Since its initial debut in February of 2014, the Chevrolet City Express gained little traction from the public in the emerging segment. The only time sales peaked (at 10,283 units sold) was in 2015, which was also its first full year on the market. To date, less than 30,000 City Express units have been sold since its official release in November 2014. Contrary to the City Express, its direct competitor, the Ram ProMaster City was also released in 2015. However, their sales did significantly better – more than 11,000 units to be exact. Furthermore, Nissan sold more than 17,300 NV200s and Ford also sold more than 52,200 Transit Connects.
Fortunately, the discontinuation of the Chevrolet City Express will not affect the sales of the Chevrolet Express. Since its launch in 1995, the Chevrolet Express has received minimal updates including a small facelift in 2003 and occasional engine updates. The traditional commercial style and truck-like construction of the Chevrolet Express is ideal for workers on the move. Moreover, for those consumers interested in looking outside of the Chevrolet box, the Ram ProMaster City is another quintessential option for commercial workers.
The 2018 Ram ProMaster City is a smart choice for fleet operators, due to its low price and high functionality. Considered the most capable work van in America, this commercial van offers plenty of capability for small-business consumers. All variants of the Ram ProMaster City are offered standard with a 2.4-liter Tigershark MultiAir I4 engine and a class-exclusive nine-speed automatic transmission. The 2.4-liter engine delivers a best-in-class 178 horsepower and 174 lb-ft of torque. The ProMaster City provides two configurations – the Tradesman Cargo Van and Passenger Wagon; each offer their own trim levels as well.
In order to provide commercial works a reliable work van, the Ram ProMaster City offers a best-in-class 131.7 cubic feet cargo capacity paired with a best-in-class 28 highway mpg. Due to this, workers are able to transport more, use less gas, and save money on maintenance costs. According to Ram, due to the front-wheel-drive configuration, the ProMaster City has fewer mechanical parts than rear-wheel-drive system that requires a rear differential. As a result, maintenance costs are significantly lower. Furthermore, servicing the ProMaster City isn't required as often, due to the 10,000 mile oil change intervals.
* Some additional standard features include, 60/40 split rear doors, a Parkview rear backup camera, 5-year/unlimited-mile rust through limited warranty, and dual sliding doors that open up to 26-inches. Lastly, the Ram ProMaster City has a starting MSRP of $23,995 (plus destination fee). Here at the Miami Lakes Automall , we offer plenty of 2018 Ram ProMaster City work vans. Located in Miami Lakes, FL, consumers can also visit our website for more information on our entire new car inventory selection . Keep up with the conversations and follow us on social media ! *
Previous Post Then and Now: Ram Power Wagon Next Post The Seven-Year Itch Is No Match For The Ram 1500