Bring Back the Rumble Bee! | RAM Trucks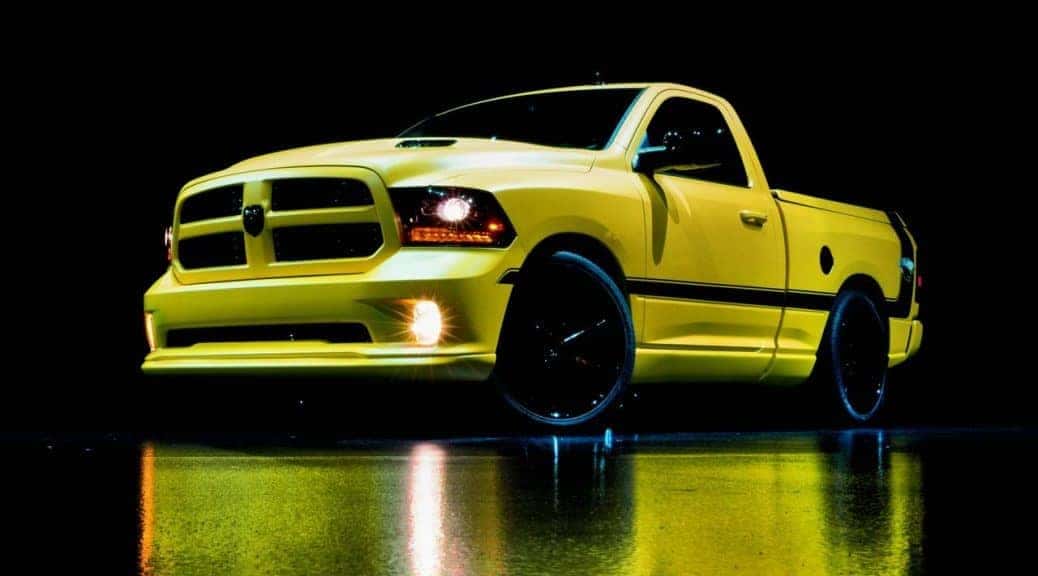 Plenty of RAM trucks have come and gone over the years, and one of the most unique RAM trucks to ever grace the roads was the RAM Rumble Bee. With its immediately recognizable look, the Rumble Bee is fondly remembered by RAM drivers, but it only lasted as a special for two years before disappearing in 2005.
Luckily RAM announced plans in 2013 to bring back the Rumble Bee, and that gets us so excited. Here's why we think it should make a comeback!
1. It's Got a Unique Look: At its most basic level, the Rumble Bee should make a comeback it looks so different compared to other RAM trucks. A bit gimmicky, yes, but that's the basis of the Rumble Bee's appeal. It stuck to its name and made itself look like a monstrous bumble bee on four wheels
Its signature "Bee Stripe" may have looked cheesy on a lesser pickup truck, but it gave its body a sense of class. And this may be an unpopular opinion, but that "Scat Pack Bee" logo can be on our RAM truck any day of the week.
2. That Amazing Interior: RAM were so married to the Rumble Bee concept that it wasn't just the truck's exterior appearing as if just crawled out a honeycomb. The interior was also decked out in black and yellow, with comfortable cloth seats and door panels sporting yellow gloss.
The Rumble Bee's interior design was roughly the same as the design of the RAM 1500 SLT's interior. We say if the SLT can still be sold today with the exact same interior features, there's no reason the Rumble Bee can't be sold either!
3. Great Hemi Performance: The Rumble Bee produced as much power as standard Hemi trucks during RAM 1500's third generation. Like other RAM trucks from this generation, the Rumble Bee was equipped with a Hemi V8 engine producing 345 hp and 375 lb-ft of torque. It more than proved it could hang with other RAM trucks in term of overall performance.
With a few modern upgrades, the Rumble Bee can easily fit right in with today's RAM trucks and deliver just as great performance!
Fly on down to Miami Lakes RAM to purchase all RAM models and discover why it's RAM dealership lighting Miami abuzz!
Previous Post 3 Items to Store in the RamBox Next Post Things to Consider Before You Buy a RAM Truck