3 Items to Store in the RamBox | RAM Truck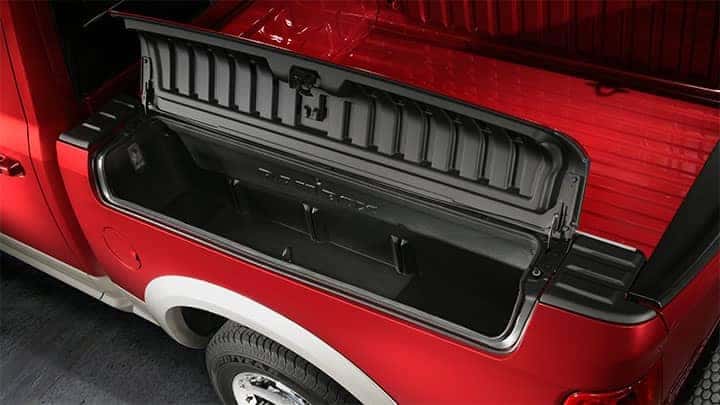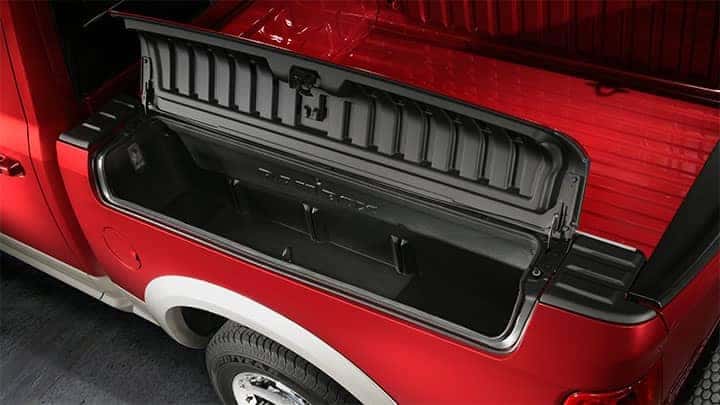 No RAM truck is complete without the RamBox Cargo Management System, a wonderful addition to the spacial bed of your truck. This storage system offers lockable, lit, drainable storage with remote keyless entry.
The RamBox can store practically anything you can imagine. And Miami Lakes RAM offers a few ideas on what to store in the RamBox on your next road trip.
Tools
A RAM truck is perfect for the worker bee who needs reliable transportation to get from point A to point B. It's also perfect if you want to store all of tools needed for your job. The RamBox serves as a veritable toolbox where you can store hammers, saws, nails, and more.
The RamBox can also store larger tools like chainsaws, weeds whackers, power washers, and other larger appliances for bigger job assignments. This storage system can house all of 'em without any hassle!
Food and Beverages
The RAM truck's reputation as a tailgating vehicle is well-documented. However, what to do will all the food and beverages you plan on having for your next tailgating party? Well, that's where the RamBox comes in handy.
The RamBox can store all of your party needs in its spacial storage compartment. And it doesn't have to be for tailgating parties either. Food and beverage can be store in the RamBox for long road trips so you'll have sustenance on the road!
Camping Gear
Another situation where the RAM truck is essential? A camping trip. It's a reliable vehicle that you can drive as you explore the great outdoors. The RamBox makes packing for your camping trip a breeze. It can all your camping needs!
This includes extra clothes, food, tent equipment, sleeping bag, and more! Plan your next camping trip with the RamBox and let it house all your belongings in one contained space!
Stroll down to Miami Lakes RAM today to discover the next generation of RAM truck storage!
Previous Post Sales of RAM Trucks Up 21%! Next Post 3 Reasons to Bring Back the RAM Rumble Bee