2019 Ram 1500 DT Set to Debut at Detriot Auto Show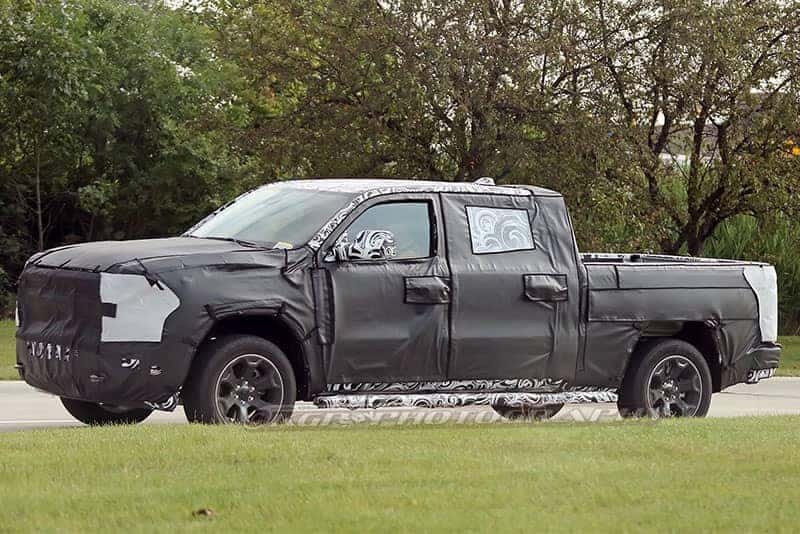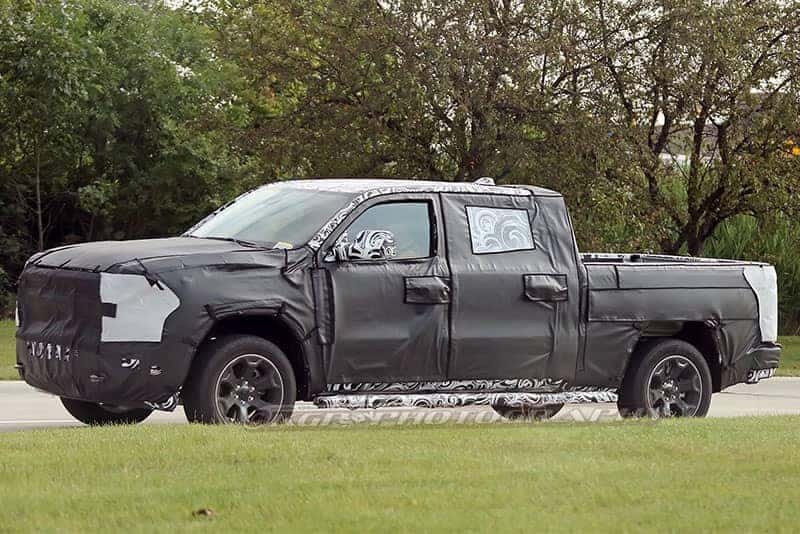 The North American International Auto Show, also called the Detroit Auto Show, is coming up fast (January 13-28, 2018) and Ram is going to have a big reveal! At this year's show Ram is introducing the next-gen design of the Ram 1500, which will be the 2019 Ram 1500 DT.
So far there aren't too many details known about the new 2019 Ram 1500 DT, but Ram says it has 13 best-in-class claims , so that makes us think there are going to be some awesome changes. For now, all we have heard about is from spy photos and speculation by auto insiders and auto publications.
What We Have Heard
* The crosshair grille that resembles the same grille design on some Dodge vehicles may be replaced. Some spy photos show the 2019 model with a new split grille design.

The headlights are believed to come standard with LED lights.
According to AutoGuide.com, the 2019 Ram 1500 was spied with a split folding tailgate, a feature we have never seen before. The split folding tailgate makes it possible for the a two sections of the tailgate to be opened like a door, as opposed to only being able to fold down.
The design has changed with a more slanted front, sharper lines, and a more detailed hood.
Tech changes are evident in the model as well! The 2019 model will come with the UConnect 4C system and rumors have indicated that the new Ram 1500 DT will be available with a massive touchscreen. The touchscreen is rumored to be as big as the double-digit-sized touchscreens offered by Tesla.
Safety features have not been confirmed, but rumors say some advanced safety features will include park assist, lane keep assist, and a power-operated tailgate.
Can't wait till 2019? Buy a brand new Ram 1500 truck today at Miami Lakes Automall ! Follow us on Facebook for more updates on this truck and other Ram news.
Photo source: Trucks.com
Previous Post Ram Trucks Earn Top Awards in 2017 Next Post Ram Brightens its 1500 Lineup with New Hydro Blue