In 2016 Ram Became the Official Truck of Cabela's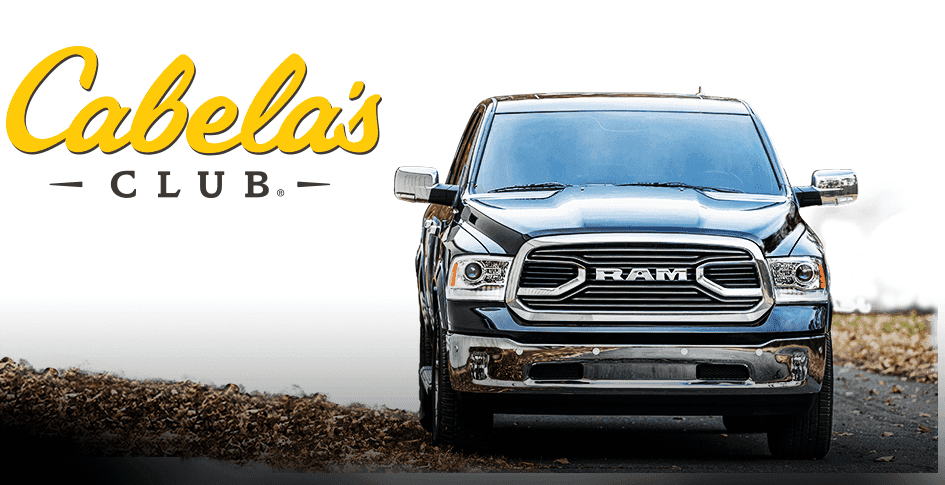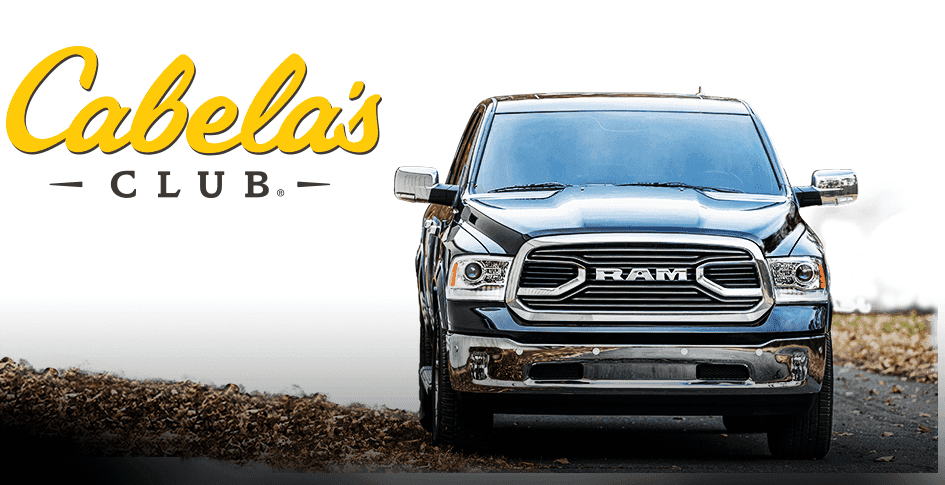 Ram dealers must be psyched about the new partnership with Cabela's . Ram officially announced the news on February 25th, and the two companies will work together to co-sponsor events, giveaways, contests, sweepstakes, and a lot more. Why the partnership? According to Bob Hegbloom, president of Ram Trucks, more than 80 percent of Ram owners are outdoor enthusiasts, and they list hunting, fishing, and camping among their favorite hobbies. Therefore, a partnership between two titanic companies like Ram and Cabela's only makes sense. It's not just for Ram's benefit either. Cabela's will be able to say they are partnered to one of the best truck brands out there.
Obviously, there are benefits for both parties. But, let's take a deeper look at what this really means for Ram, and you, the buyer.
More Publicity
The fact that Ram trucks will be featured in Cabela's contests, sweepstakes, prizes, etc., is a great way for them to get their name out there even more. It could potentially give them that edge that puts them a peg above Chevy, and second under Ford in the everlasting truck wars. Considering their recent explosion of growth over the past couple years, it only makes sense to drop a cherry on top of that sundae by partnering with a company like Cabela's.
Even if Ram wasn't going to be involved in contests and sweepstakes, the fact they still partnered with such a globally renowned company is sure to catch the eyes and ears of outdoor enthusiasts.
Another Targeted Audience
Since 80 percent of Ram owners have been identified as outdoor enthusiasts, does Ram really stand to gain anything by partnering with Cabela's? The answer is a resounding yes. But just because 80 percent of Ram owners are outdoor enthusiasts doesn't mean there isn't room to expand. Ram trucks could potentially be sitting next to Ranger boats in the Cabela's showroom, and how perfect would it be for a fishing enthusiast looking for a new truck and trailer combination to walk into Cabela's and see their favorite store with Ram trucks and Ranger boats sitting side by side? Or, how about a hunter who goes in looking for a new gun, and then peeks over the rack to see a Ram truck sitting there, decked out in camouflage?
My point is, the ways Ram can benefit from this partnership are endless. By the way, a Ram truck covered with camo trim? Might not be as outlandish as you think…
Potential Cabela's Trim Truck?
Chevy has a Realtree edition of the 2016 Silverado for outdoor enthusiasts; does that mean this partnership between Ram and Cabela's will give us the ultimate outdoorsman truck? It's just speculation at this point, but it's a strong possibility, considering the Power Wagon, Outdoorsman, and Ram 1500 Mossy Oak edition trucks that have made appearances in the past.
Even Ram truck accessories designed by Cabela's isn't outside the realm of possibility, and would, again, be advantageous for both companies and all outdoor enthusiasts. As exciting as this news is for us, I'm sure it's not nearly as exciting as what this means for Ram. Now, let's all pray for a Cabela's themed Ram truck, shall we?
Previous Post The Sport Appearance Group Lets Your Ram 3500 Look As Cool As It Really Is Next Post Why the 2016 Ram ProMaster Is Underappreciated