The Sport Appearance Group: Boost Your Ram Truck's Style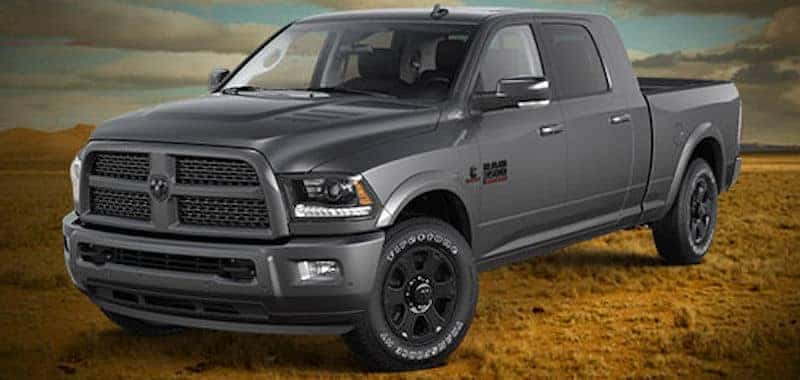 If you've ever driven a Ram truck, you know they pack some serious power. Whether you're out hauling huge payloads on the work site or simply getting around to your weekend adventure in the country, there's no better tool for getting those big jobs done quite like the Ram 3500. A big, bold, and highly capable work truck, the 3500 blends luxury and high-class amenities with some of the most impressive power options we've seen on a truck so far.
But while the Ram 3500 is undoubtedly a good-looking truck, its relatively low-profile appearance seems to belie the power hidden underneath; unless you're already familiar with the brand and what Dodge Ram trucks can bring to the table, you may not think it's anything special at first glance – and for the driver of this amazing vehicle, that's just not fair. Just as every driver likes to make a statement on the road, so too does every Ram driver want other drivers to know just what they're getting the pleasure of seeing on the road – but without the right exterior styling, that can be harder than it seems.
Luckily, Ram has outfitted many of its amazing trucks with appearance packages to help you give your truck a distinct, personal style. Among these packages, few match the class and boldness of the Sport Appearance Package, an option open to both 3500 and 2500 drvers for the 2016 model year. This optional appearance group adds a wide variety of attractive exterior accents to boost your Ram 3500 into something truly astounding to passers-by.
Ready to bring your Ram 3500 to the next level? Whether you're a long-time Ram driver or new to the truck scene all together, keep the Sport appearance package in mind when considering what direction to go in with your next work vehicle.
Accents Offered With The Sport Appearance Package
For those drivers who do opt for this enviable appearance package, expect some subtle but powerful changes to your 3500's appearance. Most noticeable, perhaps, is the shift from chrome accents to body-color, including body-color door handles, a body-color grille with black inserts, and body-color bumpers for that sleek look out on the road.
Apart from the body-color changes, drivers can also expect a bigger emphasis on muted black accents, including black projection headlamps, black LED taillamps, folding black exterior mirrors, black Ram badging on the front and back, and even 20-inch black painted aluminum wheels to really add that sleek, stealthy look that truck drivers love. With all these black and body-color elements, you may just blend into your surroundings at night – but with such impressive styling, you're sure to stick out in the light of day.
While the Sport Appearance package is just that, and doesn't include any upgrades to the already-impressive performance capabilities of the Ram 3500, consumers can snag this upgrade for a starting MSRP of just $1,495 on top of the cost of their truck. That's a bargain for this kind of specialized design, and a good option for those looking for a truck that defies expectations out on the streets and at the work site. One thing, however, is sure – you're going to love driving this Sport Appearance Ram 3500.
Previous Post 2001 Dodge Ram 2500 Diesel: A Reliable Truck Choice Next Post In 2016 Ram Became the Official Truck of Cabela's