10 Reasons to Love the Award Winning Ram 1500 Rebel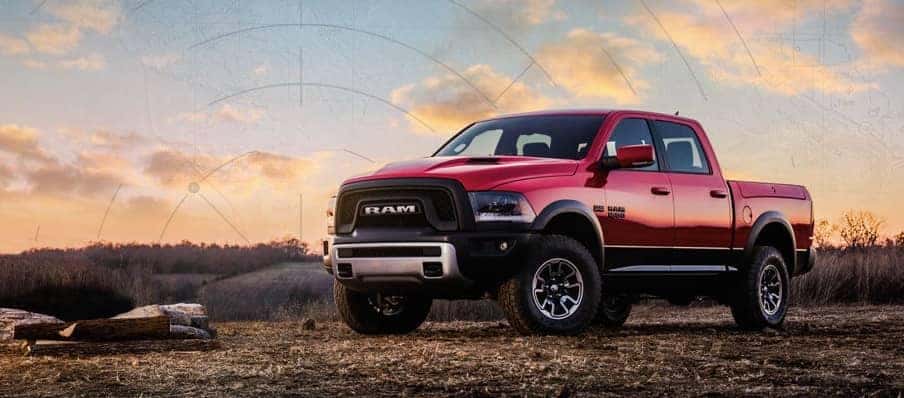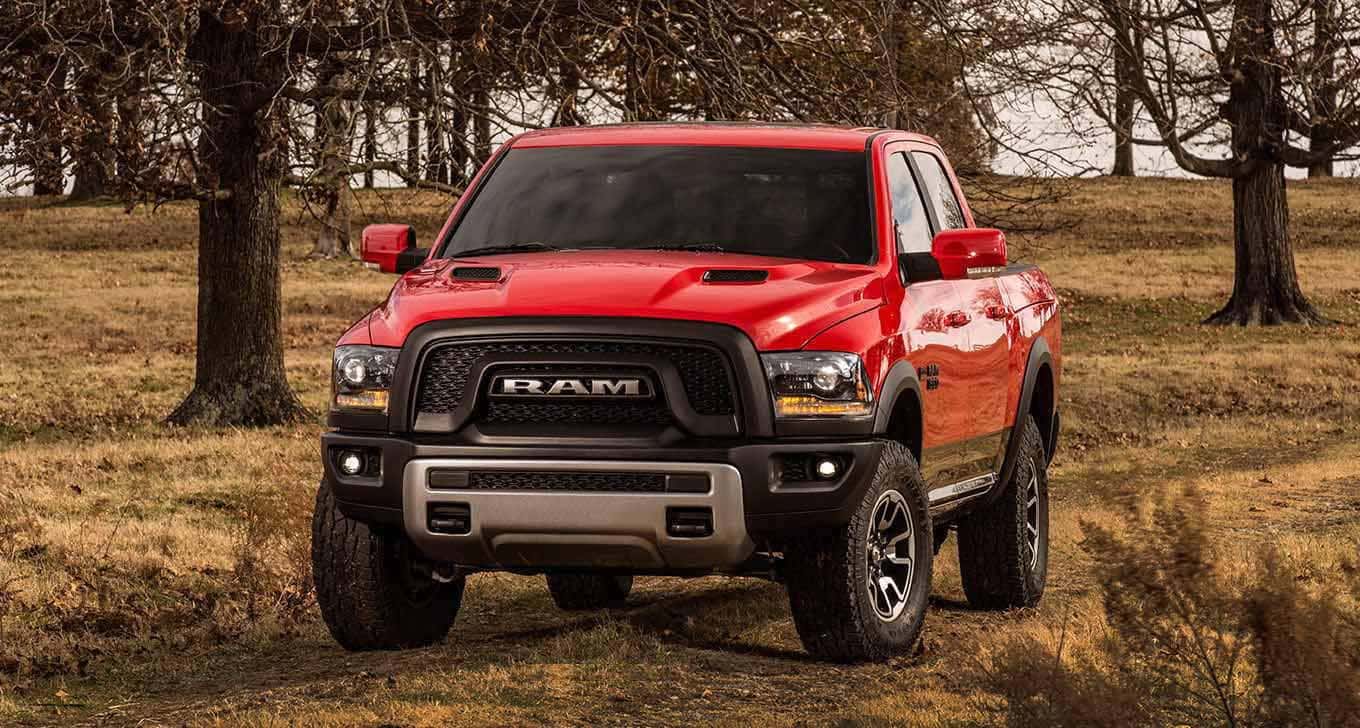 Ram trucks has been doing a whole lot in the world of pickups since it branched off from under the Dodge umbrella in 2010. Ram trucks have been leading the segment in power, performance, and capability ever since. Aside from the base pickup trucks, Dodge Ram dealers have also had the privilege of carrying extensive trim level offerings from each Ram truck model. These different trim levels have grown extensively from year to year, carrying with that growth a level of unique appeal that other automakers are missing out on.
Our Favorite 2016 Ram 1500 Model
The 2016 Ram 1500 has one of the longest lists of trim level option of any other light duty truck on the market. With twelve different trim levels varying in price from the base Tradesman's sticker price of $26,145, to the high-end Limited's starting MSRP of $52,320. The other ten models offer a multitude of price points within the range limits set by the Tradesman and Limited Ram 1500.
Some of these trim levels have been a part of the Ram 1500 lineup since the truck was first brought to the market back in 1981, while others are relatively new on the scene. One of the newest Ram 1500 models is the adequately named Rebel, and is arguably our favorite in the entire Ram 1500's history.
The Ram 1500 Rebel has a lot going for it, and we aren't the only ones taking notice. With plenty of standard features, unique customizations, and tons of performance specs, the 2016 Rebel is living up to its name. A true revolutionary in the Ram truck lineup, as well as the entire pickup truck segment. The Rebel is everything we could ever want in a pickup, and then some .
10 Reasons Why We love the 2016 Ram 1500 Rebel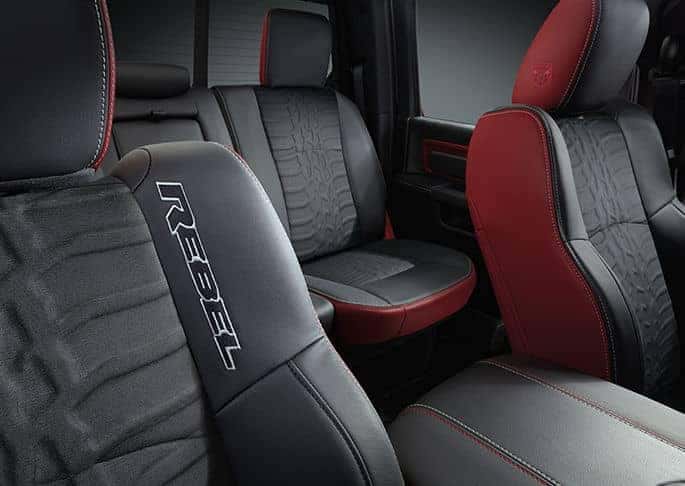 We should begin by telling you that the entire premise of this list is a lie. It is impossible to choose just ten aspects of the Rebel that we love, but in an effort to save everyone time, we narrowed down our extensive list to the top ten.
The 2016 Ram 1500 Rebel came into the lineup just one year ago, but it's presence is already known throughout the United States. It is winning awards and being recognized by every important name in the automotive industry, and for those reasons alone, we felt compelled to tell you more about it.
Discover the top ten reasons why we love the 2016 Ram 1500 Rebel, by exploring below:
### It is Capable:
This word is overused in the pickup truck segment, but we are serious. The Ram 1500 Rebel packs some serious capability in its full-size packaging. The standard 5.7-liter Hemi V8 engine makes 395 horsepower, and 410 lb.-ft. of torque. The same engine can tow up to 10,650 pounds, which is more than enough for your large watercraft, motorcycle, or trailer. We don't exaggerate when it comes to the capability of the Ram 1500 Rebel, the performance numbers speak for themselves.
### It is Fairly Priced:
We hate to use the word affordable when describing a truck with a starting price in the low forty-thousands. However, the 2016 Ram 1500 Rebel's $43,270 starting MSRP is accurately priced for everything it includes. Ram does not price gouge, especially not with the Ram Rebel. For all of its standard power and amenities, this price is more of a bargain, than anything else.
### It is Efficient:
The Ram 1500 Rebel manages an impressive highway fuel economy rating of 22 miles per gallon. This number is higher than other pickups on the road, especially when compared to the amount of power coming from its engine.
### It's Comfortable: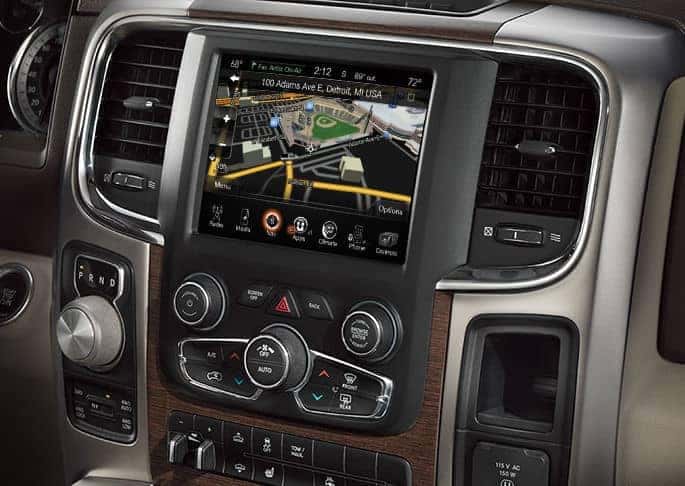 That's right, comfortable pickup trucks do exist. The 2016 Ram 1500 Rebel offers plenty of standard interior amenities that add to the comfort and convenience of both drivers and passengers. Heated front seats, a heated steering wheel, power driver and front passenger seats with power lumbar adjust, and premium cloth seats with an embossed tread pattern, all come standard.
### It's Loaded with Technology: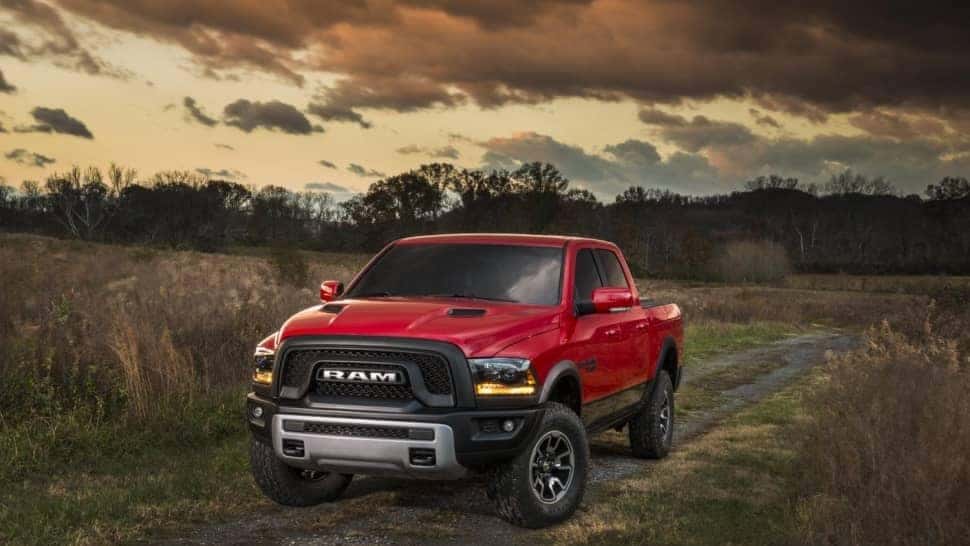 In-vehicle technology is one of the most sought-after features in any new or used car. The 2016 Ram Rebel delivers in this category, with plenty of standard features. SiriusXM Satellite Radio, a 5.0-inch touchscreen display, integrated voice command system with Bluetooth, and a USB port all come standard for 2016. Also included on the Ram 1500 Rebel is a 115-volt auxiliary power outlet, and a 12-volt power outlet, so everyone along for the ride can stay powered up and connected.
### It Includes Advanced Exterior Features:
From LED fog lamps, sport tail lamps, and Bi-function projector black headlamps, the exterior of the Ram Rebel is ready to conquer anything, even in the black of night. Standard 17-inch black aluminum wheels with all-terrain tires ensure ultimate traction both on and off the road. Dual bright exhaust tips are both aesthetically pleasing and functional, along with the Sport Performance hood that the Rebel includes.
### It is Off-Road Capable:
The advanced four-corner air suspension that the 2016 Ram 1500 Rebel includes, makes going off-road easy and comfortable. With the optional four-wheel drive system, the Ram Rebel can conquer any terrain you encounter on your journey.
### It is Sleek:
The exterior of the Ram Rebel is sleek, handsome, and eye-catching. Unlike any other Ram 1500 model, this pickup lives up to its name in appearance alone. With a black 5.7L HEMI Badge, a black grille with RAM lettering across, a black powder coated front and rear bumper, and a Rebel license plate bracket, this pickup truck is sleeker than any other truck on the road.
### It Offers Options:
The 2016 Ram Rebel comes incredibly equipped for both interior comfort, and exterior performance. But if the Rebel's list of offerings isn't enough to satiate your appetite, then there are plenty of available options groups that will do just that. A remote start and security alarm group, luxury group, and a customer preferred package, can all be added for even more features and performance upgrades.
### It is Award Winning:
We already lightly touched on how the Ram 1500 Rebel has been winning awards and that it is capable, but these two really come together with the most recent accolade bestowed upon the full-size pickup. Just last month, Four Wheeler Magazine named the 2016 Ram 1500 Rebel the "Pickup Truck of the Year." The Ram Rebel was chosen after extensive testing in the form of a competition between other off-road pickup trucks. The Ram Rebel not only survived those five days and 1,000 miles, it came out on top.
The Ram 1500 Rebel is Incredible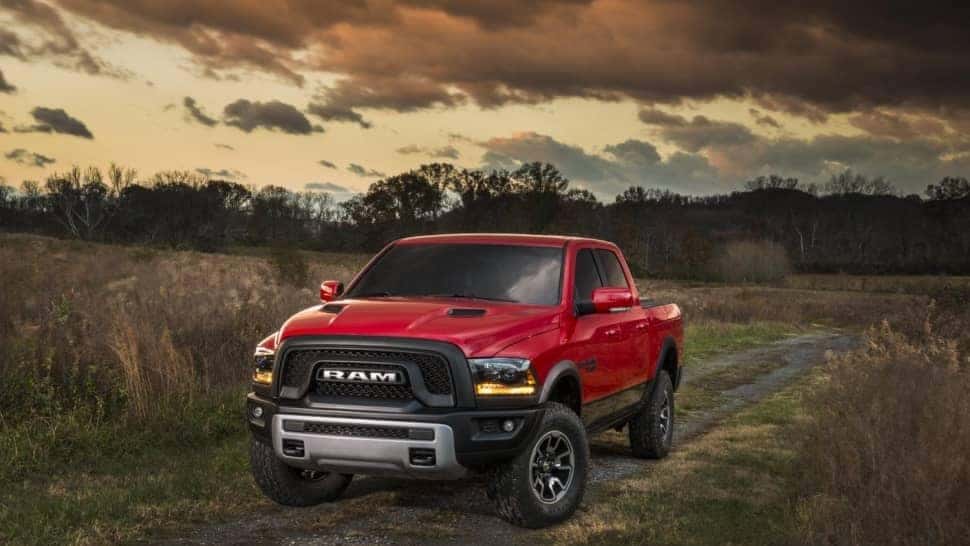 If you are a math person, then you probably counted more than ten features that we love about the Ram Rebel pickup truck. On top of these, there are dozens of more reasons why the 2016 Ram 1500 Rebel is one of the best pickup trucks on, and off, the road.
Miami Lakes Auto Mall has a large selection of Ram 1500 trucks, so if you want to get a taste of what the 2015 or 2016 Ram Rebel brings to the table, be sure to come down to our dealership and take one for a test drive.
Previous Post Meet The RAM ProMaster City Commercial Van Next Post Why Women Should Consider Getting Behind the Wheel of a Ram Truck