Two Easy Dessert Recipes for the Holidays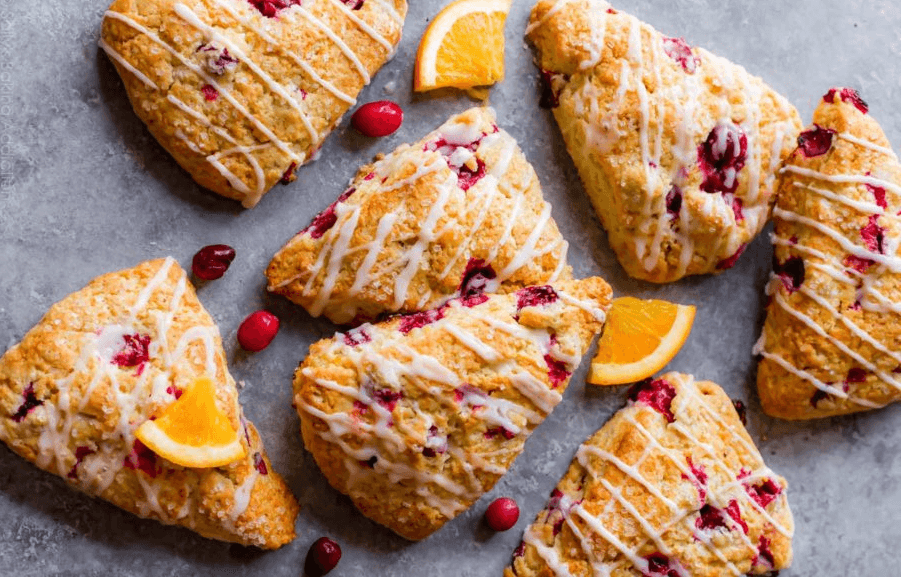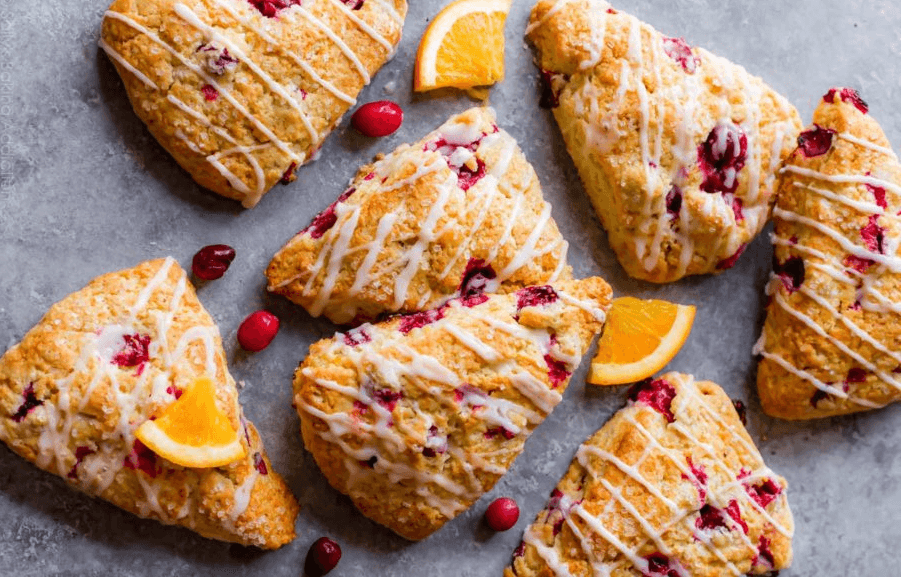 2019 is coming to a close. It's been quite the run but the party has yet to stop. In fact, this is the time of year where parties happen nearly every week. If you're popular, or just want to show off some skill in the kitchen, now's the perfect time to whip up something people will be talking about until 2020 and maybe longer. Some of the best ways to capture someone's attention at the dinner table is during dessert. Check out these sweet-tooth surprises that may win someone's heart before the ball drops.
Cranberry-Orange Scones with Melted Sugar
This recipe makes 14-16 scones
Ingredients
4 cups, plus 1/4 cup, all-purpose flour
1/4 cup sugar, plus additional sugar for sprinkling
2 tablespoons baking powder
2 teaspoons kosher salt
1 tablespoon grated orange zest
3/4 pound cold unsalted butter, diced
4 extra-large eggs, lightly beaten
1 cup cold heavy cream
1 cup dried cranberries
1 egg beaten with 2 tablespoons water or milk, for egg wash
1/2 cup confectioners' sugar, plus 2 tablespoons
4 teaspoons freshly squeezed orange juice
Instructions
Preheat oven to 400 degrees.
Mix the flour, sugar, baking powder, salt and orange zest in a large bowl.
Once thoroughly mixed, add butter and mix slowly until the butter is practically fully dissolved (in tiny pieces).
Add eggs and heavy cream. Continue to mix slowly until it's all blended together but also alittle lumpy.
Add an extra 1/4 cup of flour, the cranberries, and mix it all again until blended.
Now we have a dough mix. Dump it onto a well-floured surface and knead it into a large ball. Use your hands, more flour, and a rolling pin until the dough is about a ¾ of an inch thick. Make sure to keep the dough moving so it doesn't stick to the surface.
Now cover a 3-inch round cookie cutter with some flour and cut circles out of the dough. Place them in a baking pan lined with parchment paper.
Make mini scones with anything dough left over.
In a medium-sized bowl, place beaten egg and 2 tablespoons of water (or milk) and mix for a nice egg wash.
Take a basting brush if possible and brush the circles with the egg wash.
Sprinkle on some sugar and pop these soon-to-be-scones in the oven for 20-25 minutes until the tops are browned and the insides are cooked through. You'll know because they'll be firm to the touch.
Let scones cool for 15 minutes.
While waiting, whisk together the confectioners' sugar and orange juice. Drizzle this over the scones.
Yum!
Don't worry, we have one more for you. How do you feel about pecans?
Pecan Puffs
Ingredients for Shells
2 cups of all-purpose flour
One 8 oz package of cream cheese
1/2 cups of softened butter
Ingredients for Filling
2 eggs, blended
2 cups of light brown sugar
Dash of salt
1 teaspoon of vanilla extract
1 1/2 cups of chopped pecan nuts
Instructions for Making Shells
Take all of the ingredients and mix together in a bowl. The mixture doesn't need to be perfectly smooth but blended together enough that it looks like a crumbled pie.
Roll handfuls of the mixture into little balls.
Then press them into the muffin pans so that we have the shell of a muffin.
Instructions for Filling
Preheat oven to 350 degrees.
Mix together all the ingredients.
Fill the shells with the mix with a spoon but avoid over-stuffing.
Bake for 15 minutes.
Lower temperature to 250 degrees and bake for 10 more minutes.
Let puffs cool before removing from pan, then pop them out.
That wasn't so bad. These desserts are sure to make anyone famous. Let us know how they turn out or share a recipe with us on Miami Lakes Mitsubishi social media . The more, the merrier, right?
Previous Post Green Car Journal Awards Mitsubishi Outlander PHEV with Two Awards Next Post Mitsubishi Motors Dendo Drive House Receives Hive 50 Innovator Award