Secrets Behind Mitsubishi's Free Infotainment System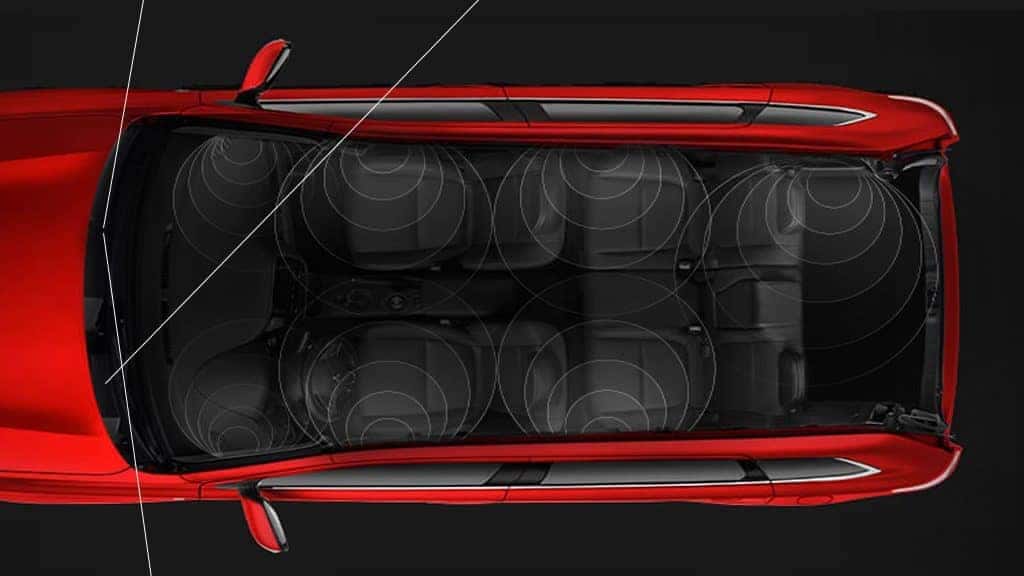 It seems like every auto brand and their brother has an infotainment system these days. If you have a Dodge or Chrysler, you most likely have Uconnect, the FCA system. If you have a Mitsubishi, you may be a little perplexed. See, Mitsubishi doesn't have a branded infotainment system to call their own, not yet anyways. However, they've done a bang up job of combining some great things to make it work.
What Does Mitsubishi Have in Place of an Infotainment System?
Infotainment systems are made up of hardware and software that provide drivers and passengers with entertainment, tools, and information. To take care of this, Mitsubishi nailed down the top features with modern technology available today.
For a high quality sound experience, drivers can get the available 9-speaker Rockford Fosgate premium sound system with select Mitsubishi vehicles. The top choice comes with a 10-inch dual-voice coil subwoofer, Digital Signal Processing, DTS Neural Surround™, PremiDIA-WIDE Surround, and Dolby® Volume. If drivers upgrade a little more, they can also get SiriusXM Satellite Radio/HD Radio, and a 6.1-inch touchscreen display to control it all.
Smartphone connectivity is of great convenience on the road. To take care of it, Mitsubishi has the FUSE hands-free link system with Bluetooth . Many auto brands have some variation of this to allow drivers to make phone calls, and sometimes text and control music, with predetermined voice commands. Using speech recognition software, multiple phones and users can be added into the system.
All that leaves is getting around without having to look at one's phone. If users upgrade the 7-inch touchscreen display, not only will they get the aforementioned features, but also 3D-mapping navigation. It's pretty nifty, offering information on road speed limits, points of interest, annual map updates, and real-time traffic data.
All of this is FREE. Mitsubishi may not have their own branded infotainment system yet, but you can't beat free.
Regardless, we're waiting for the Mitsubishi eX concept to get released, which is supposed to come with its own system, Mitsubishi Connect. What we've read about it so far has only made us want it more.
Photo Source/Copyright: MitsubishiCars.com
Previous Post A Look Back at the Record Smashing Lancer Evo Next Post New Technology Found on the 2018 Mitsubishi Eclipse Cross