One Day Left to Bid on the Last Lancer Evo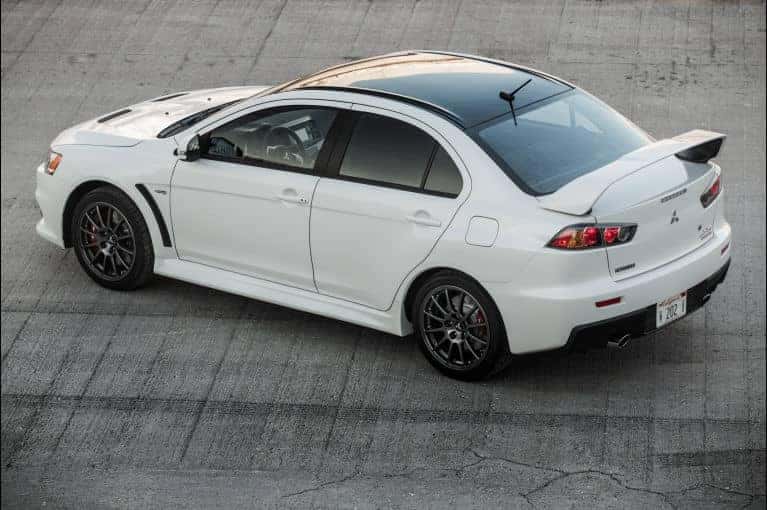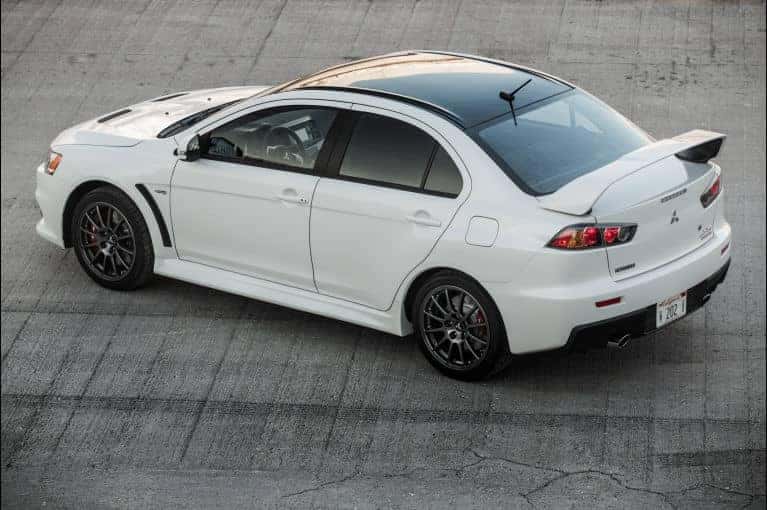 [Update] The last Mitsubishi Lancer Evolution Final Edition sold for $76,400.
Love the Mitsubishi Lancer Evolution (Evo)? Well, you have one more day to bid (and maybe own) the LAST Lancer Evo ever produced. The winner own a piece of Lancer Evo history while contributing to charity.
As a way to bid farewell to the revolutionary four-door sports car, Mitsubishi is auctioning the last 2015 Mitsubishi Lancer Evolution Final Edition, No. 1600 on Ebay. You'll have until tomorrow, Sept. 15, 2016 at 9 p.m. PT — so no matter where you are, you can place your bid. All of the proceeds will be donated to Feeding America and Second Harvest Food Bank as part of National Hunger Feeding Month.
The Lancer Evo US#1600
The 2015 Mitsubishi Lancer Evo up for auction is equipped with a turbocharged and intercooled DOHC 2.0-liter 4-cylinder engine paired with a 5-speed transmission. Revered for its acceleration and speed, the engine generates 303 horsepower and pushes 305 lb-ft of torque.
This 2015 Lancer Evo New Diamond White Pearl that rides on 18-inch dark alloy wheels. As a signature Evo element, the car has a black painted aluminum roof and Final Edition badging. The one-of-a-kind vehicle will also be marked with the car's number (1600) to show that it is truly the last Evo ever produced.
Feeding America Riverside + Second Harvest Food Bank
Now that you know about the vehicle up for bidding, let's take a look at the two foundations that will be helped with the purchase.
Feeding America is an national organization that has many chapters around the country. The focus of the non-profit organization is to "alleviate hunger in the Inland Empire." The organization encourages donating of both food and money as well as volunteering.
Second Harvest Food Bank is a also has many chapters across the country. This organization encourages getting involved, feeding the hunger face to face, and donating to help feed those who can't afford it.
Now that you know about both the car and the charities we encourage you to check out the bidding. At the time of this story's release, bidding had already reached more than $60,000. If you are looking for something new, you can check out the new 2017 Mitsubishi Lancer inventory available at Miami Lakes Automall here .
photo source: Mitsubishi
Previous Post 2017 Sedan Comparison: Mitsubishi Lancer + Mazda3 Next Post New Mitsubishi Outlander PHEV GT Concept Will Debut in Paris