New Mitsubishi Outlander PHEV GT Concept Will Debut in Paris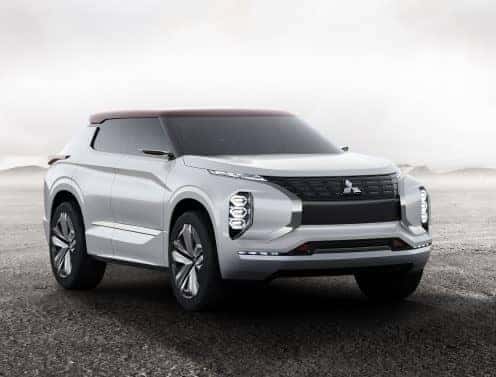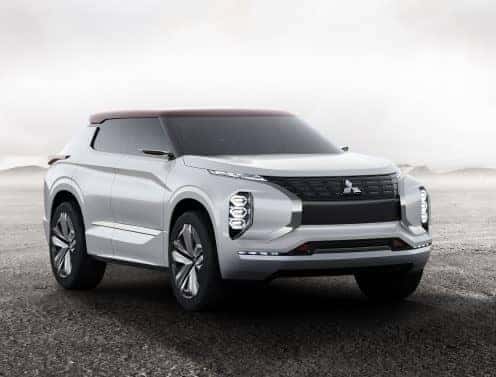 For the past few years, hybrids and electric cars have been popping up around the world from many different brands. Mitsubishi is high up there, with its Mitsubishi i-Miev and Mitsubishi Outlander PHEV (currently overseas).
If Mitsubishi Motors has shown us anything though, it's that they tend to make a lot of noise when they're onto something new. That's why they are building some hype before the 2016 Paris Motor Show, where they'll be showing off the eX concept, an all-electric SUV concept, and their new Mitsubishi GT-PHEV concept, a new hybrid SUV.
The new concept Outlander GT-PHEV system is comprised of a next-generation high-capacity drive battery package, three high-output and high-efficiency motors, and an engine designed especially for the PHEV system. The vehicle's three electric engines (one in the front and two in the rear) give the vehicle's all-electric range a significant boost. We're talking 120 km/75 miles on battery power alone. Add on a full tank of gas, and Mitsubishi Motors speculates a hybrid range of over 1200 km/745 miles.
Gas stations are about to go out of business at that rate! That distance is equivalent to a roundtrip from Miami to Jacksonville, and with nearly 100 miles to spare! Crazy! And all in a SUV no doubt.
Enough globbing – the GT-PHEV could be the next hybrid vehicle coming from Mitsubishi Motors, but it isn't the only thing nearing in the future. However, we don't know much about the all-electric SUV concept, only that is has been given the name "eX" for now. But we'll surely know more about the Outlander GT-PHEV _ and _ the eX concept during the 2016 Paris Motor Show, starting on Sept. 29.
* But what American roads will see before the Outlander GT PHEV concept is the 2017 Mitsubishi Outlander PHEV, which has been available overseas for several years. The Outlander PHEV is expected to be available at American dealerships this fall, so stay tuned! *
Photo Source: electrek; Copyright: Mitsubishi
Previous Post One Day Left to Bid on the Last Lancer Evo Next Post Mitsubishi Outlander GT-S AWC Highlights