Mitsubishi Unveils New xForce for ASEAN Markets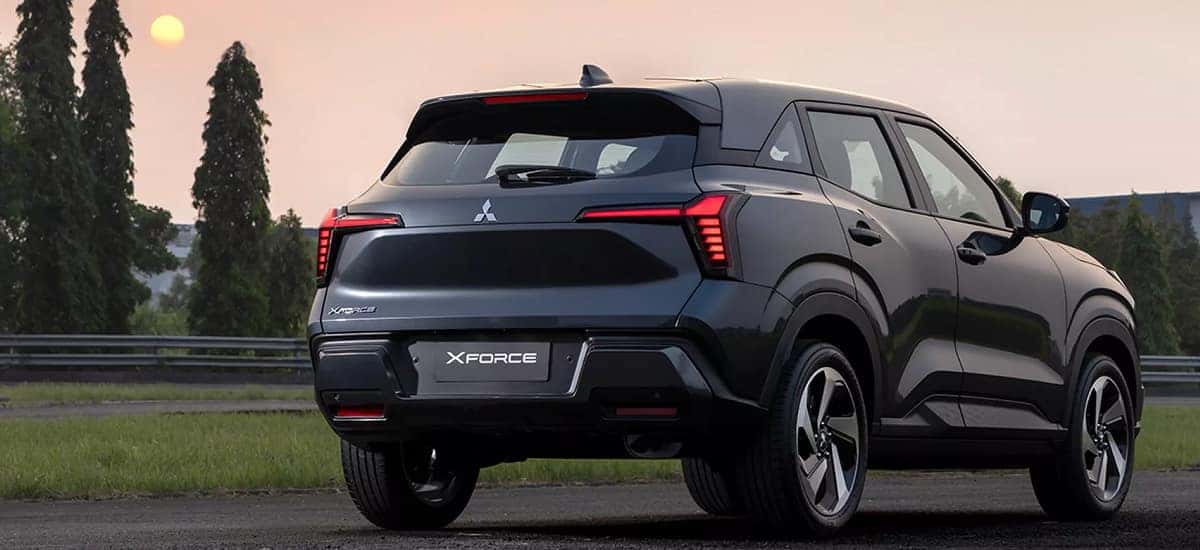 The Mitsubishi Motors Corporation (MMC) teased its newest model set to debut during the 2023 Indonesia International Auto Show. Only available in the Association of Southeast Asian Nations (ASEAN) region, a large chunk of the world won't be able to get their hands on this once. Previously thought to be a return of the XFC concept, the model is a midsize compact SUV, but the name is something akin to modern pop culture. Too cool for the U.S. And Europe, Mitsubishi announced the 2024 xForce, set to release in Southeast Asian, Latin American, Middle Eastern, and African countries.
Definitely not your usual Mitsubishi ad. Seems like a lot of CGI, and maybe a little anime.
Power
Overseas models usually pack less of a punch, so the powertrain isn't anything extreme. Powered by a naturally aspirated 1.5-liter four-cylinder gasoline engine, it's able to generate 103 horsepower and 104 lb-ft of torque. The transmission is a continuously variable transmission, automatic. Mitsubishi Motors' infamous Super All-Wheel-Control (S-AWC) hasn't been mentioned, but there are four drive modes –Normal, Wet, Gravel, and Mud – whilst having a two-wheel drivetrain. Made for some off-road adventure, the model comes with a "class-leading" ground clearance of 8.7 inches thanks to a tuned-up suspension and 18-inch wheels.
Style
It's true, the xForce model was based off of the Mitsubishi XFC concept, sharing styling cues for the exterior and interior design, although a little toned-down. The name surely makes sense now: XForCe. The SUV has a more modern and muscular appeal with a sculpted front grille and large LEDs on both ends of the front fascia.
The interior does in fact reflect the interior style of most competitor models, trading in the dashboard instrument cluster for an 8-inch digital instrument cluster housed in the same panel of a 12.3-inch infotainment touchscreen. It looks pretty flashy, and definitely matches with the times. The technology seems to be more of the same with audio, navigation features, and other controls such as a/c or phone, all digital. Also featured is a Dynamic Sound Yamaha Premium 8-speaker sound system.
The upholstery we saw is a "mélange" fabric – it's unclear if leather upholstery is as important in these markets. With plenty of space for passengers and cargo, the spacious cabin can sit up to five passengers, and benefits from numerous storage compartments. This even includes a cooler box for those hot summer days before the cool weather rolls in. Consumers can also find a wireless charging pad, plus USB ports, and smartphone holders to keep their digital lives connected.
Why Only ASEAN Markets?
The reason for the xForce only being available in non-American or European markets is left up to rumors, but it is believed that is because of the release of the Mitsubishi Colt, a rebadge of the Renault Clio. Set for release in America, the U.S. will be getting a new model from Mitsubishi soon enough. In Europe, that region already got a refreshed Mitsubishi model, the ASX, another rebadge of a Renault model, the Captur.
Guess we'll just wait until the Mitsubishi Colt gets here. It's been a while since Mitsubishi took a chance on resurrecting a sports car name as a crossover. Let's see how it does. Follow along with us on Miami Lakes Automall social media.
Photo Source/Copyright: Motor1.com