Mitsubishi Outlander Still an Award-Winning SUV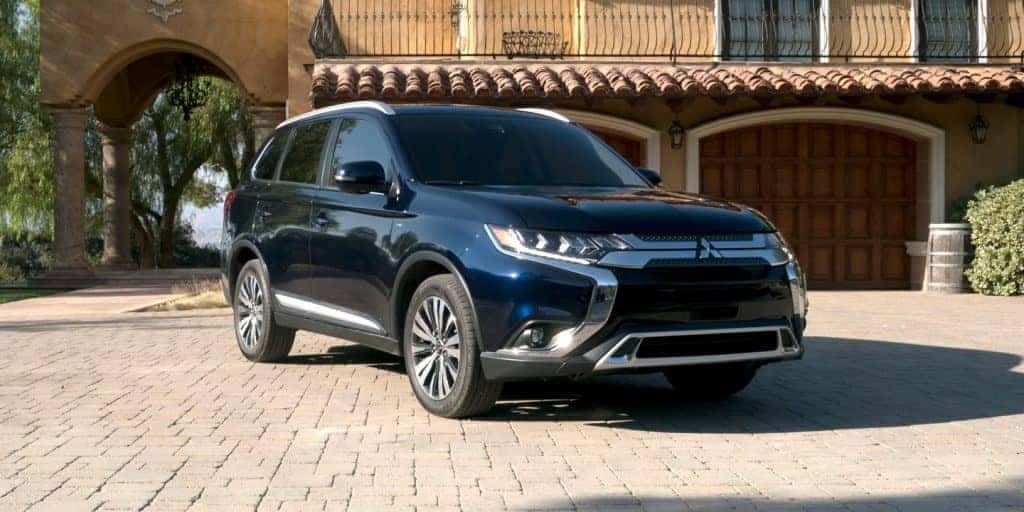 Mid-size SUVs and Crossovers seem to be a new car segment to many, but the truth is, the class of vehicle has just started to gain more popularity with automakers trying to cover the range of features consumers look for. Power, comfort, convenience, space, price – it all adds up, and in more ways than one. The value of a vehicle and the cost to own it down the line can be large factors when it comes to buying a vehicle, but so does how well a vehicle performs. In the Mid-Size SUV/Crossover segment, Mitsubishi Motors is already doing well with all of the above with their Outlander and Outlander PHEV models.
Performance of the Mitsubishi Outlander and Outlander PHEV
Named as two of the "Best 5 All-Around Performance" vehicles by Automotive Science Group in their 2018 Automotive Performance Index study. This isn't the first time the Automotive Science Group has awarded Mitsubishi Motors vehicles . Last time, in June 2018, the Automotive Science Group (ASG) assessed 823 model year 2018 crossovers, SUVs, and minivans in North America when conducting their 2017 Automotive Performance Index study. The 2018 Mitsubishi Outlander PHEV was named as one of the "Best 5 All-Around Performance" vehicles, and the 2018 Mitsubishi Mirage was rewarded with the "Best Economic Performance Award" for the second consecutive year and earned Mitsubishi Motors recognition as the "Best All-Around Performance Brand".
Good news comes again this year, 2019, with the Mitsubishi Outlander PHEV winning "Best All-Around Performance" for the second consecutive year. This time around, the 2018 Mitsubishi Outlander also joins its plug-in hybrid variant in the winnings. During the 2018 study, the 2018 Outlander PHEV and Outlander were put up against 372 competing models in the SUV segment, and both stood out due to their exceptional combination of performance, efficiency, and value. Not only this, but ASG stated that the 2018 Mitsubishi Outlander outperforms its competitors by 22-percent.
Kelley Blue Book Cost of Ownership
The Mitsubishi Outlander doesn't just get to shine in the ASG 2018 Automotive Performance Index study. Kelley Blue Book, car researcher extraordinaire, recently put together their list of "5-Year Cost to Own Awards". Although not discussed as much, these awards are all part of the Kelley Blue Book way – informing consumers to the best of their ability about the best vehicles out there to own and drive.
The 2019 Mitsubishi Outlander was named this year as a category winner for the "Best Mid-Size SUV/Crossover (3-row)". Kelley Blue Book (KBB) came to this conclusion by analyzing all sorts of data, including projected resale values, insurance, and state fees, estimating the costs for fuel, maintenance and repairs, and the KBB's Fair Purchase Price for a vehicle after five years of ownership. Resale value is a big thing with owning a vehicle nowadays, especially when it comes to new vehicles. Luckily, Mitsubishi Motors has its consumers covered with some of the longest-lasting car warranties in the industry, covering the look and feel of the car, as well as its performance.
After putting all the data together, KBB came to the conclusion that the 2019 Mitsubishi Outlander would only cost $38,058 to own as of January 1, 2019. That's shy of $15k from its original starting price of $24,695 (plus destination fee). Consumers may find the price a little low, but they'd be surprised to find that heated front seats, dual-zone climate control, a six-speaker sound system, and Bluetooth wireless technology all come standard. If looking for more entertainment, high-tier trims offer a smartphone link display with Apple CarPlay and Android Auto compatibility. If interested in safety, many advanced active safety features are available, including adaptive cruise control, forward collision mitigation, blind spot warning with cross-traffic alert, and more.
The Mitsubishi Outlander and Outlander PHEV are great mid-size SUVs to own, and here's two publications to back that up. Visit Miami Lakes Mitsubishi and test out a Mitsubishi SUV today.
Photo Source/Copyright: Mitsubishi
Previous Post Mitsubishi Debuts Promo for 2020 Mitsubishi Outlander Sport Next Post Mitsubishi Motors Bringing New Tech to 2019 Geneva Motor Show