Is Mitsubishi Motors Considering a Minivan?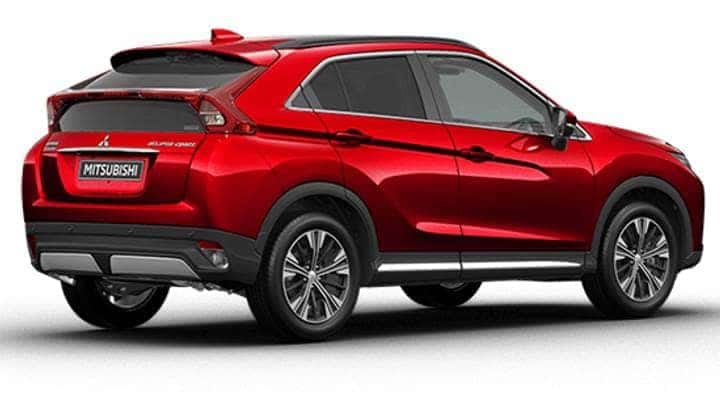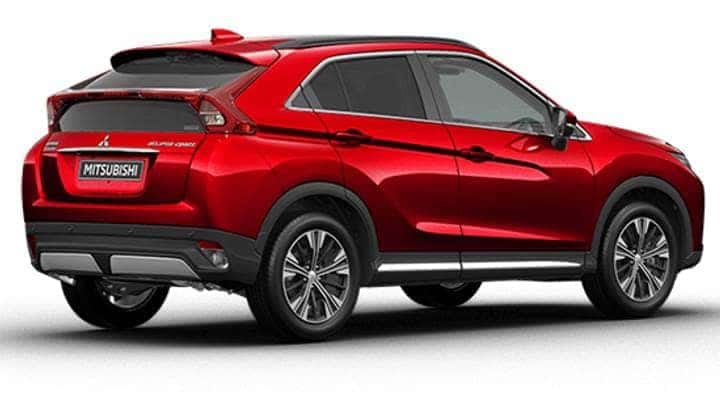 While perusing the latest additions to the Mitsubishi Motors lineup, we noticed the automaker is sticking to large vehicles, but they're completely avoiding the cousin of SUVs and crossovers – the minivan class segment. Isn't it just as good as any other? The auto market is pressing for variety in SUVs and crossovers, but the likes of the Dodge Grand Caravan and Kia Sedona are all minivans that still crunch numbers throughout the year. We did a little digging, and it turns out Mitsubishi did have a pretty amazing minivan at one time – North America just never got a chance to drive it.
Mitsubishi Motors
Back in 1992, Mitsubishi Motors had a minivan known as the Mitsubishi Expo LRV, and was known as the perfect wagon for families. Smaller than the Chrysler Pacifica, the minivan resembled early crossovers and was the perfect combination of passenger space (seven seating capacity), low power (113 horsepower engine), handling (four-speed automatic transmission and all-wheel drivetrain), and convenience (portable compact disc player compatible cassette deck). For the 90's, this was one sick minivan. Shame we never got it on American shores.
Mitsubishi may not have any interest in minivans, but they do tend to make crossovers that lean towards family and passenger vehicles. Just look at the 2018 Mitsubishi Eclipse Cross . Being a crossover, the Eclipse Cross only sits up to five passengers, but is powered by a turbocharged 152hp 1.5-liter engine paired to an eight-speed continuously variable transmission (CVT) with a Sport Mode, and has all trims but the base riding on Mitsubishi Motors' Super-All Wheel Control drivetrain system. For convenience, all trims come with a 7-inch touchscreen with Digital HD Radio, Bluetooth wireless technology, and steering wheel mounted controls as the standard. The only thing missing is a smartphone compatible system – standard on all trims past the base trim (ES). Sounds like a family passenger vehicle to us.
Dodge
Now let's compare the Eclipse Cross with another minivan for reference – the Dodge Grand Caravan . If looking at all the same specs, we have a minivan that can sit five-to-seven passengers, powered by a 283hp 3.6-liter V6 engine (the usual for Fiat Chrysler Automobiles) paired to a six-speed automatic transmission, and front-wheel drive. The standard for technology consists of a six-speaker sound system and a 6.5-inch touchscreen display, but consumers can opt-in for Bluetooth streaming audio and Uconnect voice command with Bluetooth, along with several family-oriented entertainment systems. The Dodge Grand Caravan is a pretty strong standard, and if Mitsubishi were to make a minivan based off of its Eclipse Cross, the only difference would be the variety of entertainment options.
Kia
If looking for a minivan but looking to avoid higher insurance because of the "Dodge" name, Kia Motors has a pretty good handle on things. The Kia Sedona can sit seven or eight passengers depending on options selected; the lineup is powered by a 276hp 3.3-liter DOHC V6 engine paired to an electronically controlled 6-speed automatic transmission with overdrive and Sportmatic for driver-oriented gear shifting, and rides on front-wheel drivetrain. Kia is known for spoiling its consumers, but since minivans are usually designed for new families or families with children and not smartphone-obsessed teenagers, the basic setup is SiriusXM radio with five speakers and a touchscreen display, but the Sedona LX is available with a 7-inch color touchscreen display with UVO eServices, a standard on the Sedona EX. The Sedona EX, SX, and SX Limited trims have Android Auto and Apple CarPlay capabilities if keeping this minivan past middle school years.
* Here are two minivans that, if not opting in for special technology and entertainment options, are perfect for budding families. The same was once true for Mitsubishi Motors and the Expo. With crossovers like the Eclipse Cross bleeding into family passenger vehicle territory, maybe Mitsubishi Motors should expand a little more across the large vehicle class. Check out the Eclipse Cross , Kia Sedona , or Dodge Grand Caravan at Miami Lakes Automall. *
* Photo Source/Copyright: Automobile DImension *
Previous Post The Mitsubishi Outlander PHEV – Not Your Typical Plug-in Hybrid Next Post Mitsubishi Has a New Mirage Concept