Mitsubishi Improves Outlander Sport with Automatic Safety Features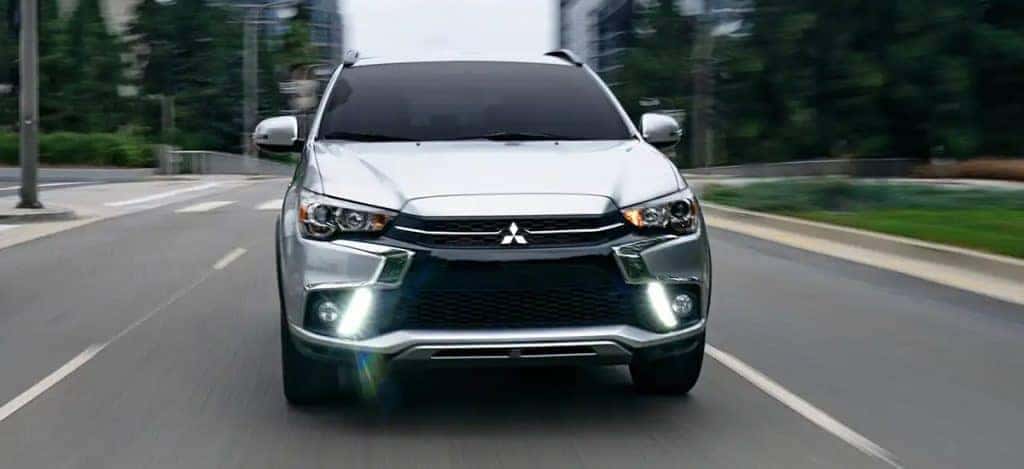 Mitsubishi Motors is quickly becoming a hot automaker to watch as they constantly release new exciting technology, like the autonomous features at the 2019 Consumer Electronics Show , and the Dendo Drive House at 2019 Geneva International Motor Show . During the Geneva Motor Show, the new plug-in hybrid Engelberg Tourer by Mitsubishi also debuted, the newest vehicle that may soon be added to the lineup. With Mitsubishi Motors needing to make room for new vehicles, the automaker is also making sure that its icon cars are still in the race, such as adding new safety tech to the Mitsubishi Outlander Sport.
New Safety in the Mitsubishi Outlander Sport
That's right, the sporty sibling of the Mitsubishi Outlander is finally getting its dues with some upgraded tech. Currently, the Mitsubishi Outlander Sport comes with an assortment of standard safety features, including an anti-lock braking system (ABS), traction and stability control systems, a total of seven airbags around the cabin (including the driver's knee airbag and advanced dual-stage STS front airbags), three-point seatbelts and head restraints, a LATCH child seat anchor system, an anti-theft alarm system, and engine immobilizer. Also constructed along the Mitsubishi Motors Reinforced Impact Safety Evolution (RISE) design, their vehicles are made to protect all passengers in an auto incident.
Some advanced safety features have turned up in recent years, such as forward collision mitigation, lane departure warning, and automatic high beam headlights. Going forward, Mitsubishi Motors has also added Blind Spot Warning, Rear Cross Traffic Alert, and Lane Change Assist as available advanced safety option to the Outlander Sport lineup. Together, all of these work to give the driver a sense of all directions, even without the available multi-view camera, standard on the GT trim.
When it comes to driving, Forward Collision Mitigation (FCM) helps during those lapses in judgment when a driver isn't looking at the road. If approaching a vehicle too quickly, FCM will alert the driver with a chime so that they may react in time and avoid an auto incident. Other major driving systems include Lane Departure Warning (LDW), a safety feature that is more inclined to improve driving behaviors by alerting the driver if they are leaving their lane without activating the proper turn signal. This makes the road safer for everyone.
Lane Change Assist is a combination of FCM and LDW, activated when the turn signal is turned on, to let drivers know if it's safe to merge without needing to look behind them and taking their eyes off the road. Rear Cross Traffic Alert (RCTA) is handy for when pulling out of a parking space; the system lets the driver know if other vehicles are approaching from either side to avoid an incident. Lastly, another convenient advanced safety feature that makes driving safe for everyone is Automatic High Beams that dim automatically when approaching another car driving in the opposite direction, and then increase their luminosity after passing.
If wondering why Mitsubishi is looking to improve the Outlander Sport, their recent sales may be a clue. The automaker actually had its best sales since 2004, with their 2019 year-to-date (YTD) having a 17.6-percent over the same period in 2018. The Mitsubishi Outlander had its best sales month with 7923 units sold, and the Mitsubishi Outlander Sport sold 5309 units. It's doing slightly better than its March sales, but have sold fewer units than their 2018 YTD numbers. The increase in advanced safety could help these numbers going forward.
Want to find your own Mitsubishi Outlander Sport with great safety? Come by Miami Lakes Mitsubishi and drive one today.
Photo Source/Copyright: Mitsubishi
Previous Post The Future of Mitsubishi Motors is Its Heritage Next Post A Second Look at the Mitsubishi Engelberg Tourer Concept