XR-PHEV Set to Disrupt Sport Scene | Mitsubishi Dealers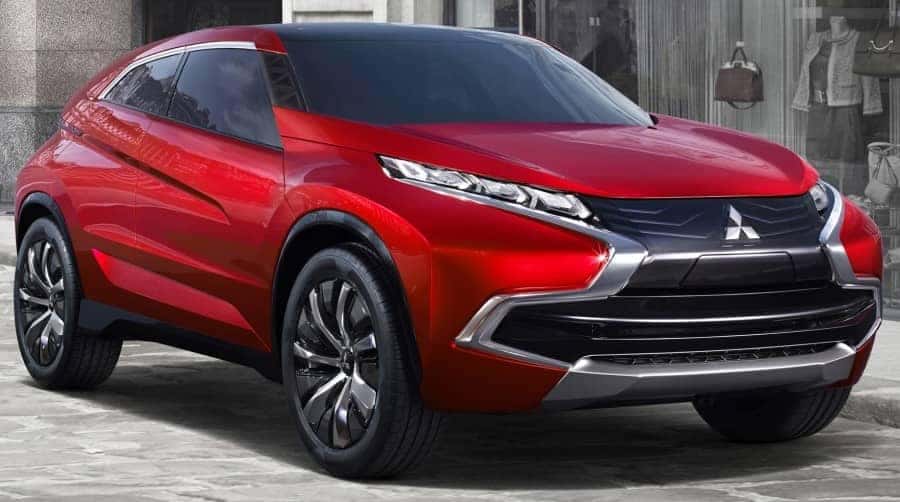 Mitsubishi recently brought their Concept XR-PHEV to the 2014 Paris Motor Show as a teaser of what may come.
It's a performance SUV that is also extremely eco-friendly, and this is where Mitsubishi dealers see the future heading.
Today, consumers still opt for performance over efficiency. Evidence of that can be seen in the craze surrounding Dodge's Challenger SRT Hellcat which only scrapes together 22 miles per gallon.
Mitsubishi believes that future drivers will not be willing to make that compromise and will want sport vehicles that give them the best of both worlds.
The exterior of the XR-PHEV , which is made of carbon-fiber-reinforced plastic, has an appropriately aggressive look. It has hard lines, a highly aerodynamic design, and an intimidating stance.
The model would incorporate Mitsubishi's recently developed Plug-in Hybrid EV System technology. The system was given the RJC Technology of the Year 2014 award for its highly innovative engineering.
Combined with Mitsubishi's advanced safety technology, cutting-edge features, and history of exceptional performance, the plug-in system may well revolutionize the industry.
It's clear that Mitsubishi has taken their time on this because they intend for it to set the tone for the company's future.
The Concept XR-PHEV was highlighted even earlier at the Tokyo Motor Show in 2013 but showed up in Paris again this year.
Some criticized Mitsubishi for not bringing something brand new and instead arriving with the XR-PHEV. However, others were quite pleased to see that the model is on Mitsubishi's front burner and headed for production.
The Concept XR-PHEV's North American Debut took place in LA this month, giving Americans a taste of Mitsubishi's proposed high performance future.
Driving enthusiasts will be happy to see this SUV come to fruition so they can have their cake and eat it too.
Previous Post A Dynamic Duo: Jackie Chan and the Evo Next Post Mitsubishi is Coming Up on 100 Years of Innovation