Coming to America – The Mitsubishi Outlander PHEV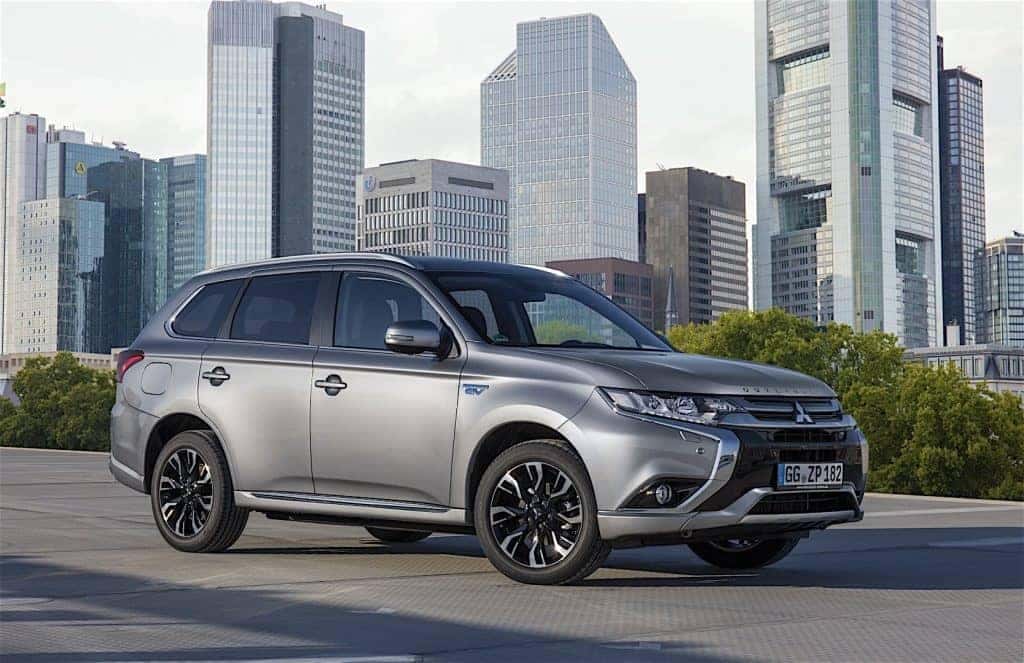 Well, it's been quite the wait and endless teasing, but once and for all the Mitsubishi Outlander PHEV is coming to America. Having been on the other side of the world this whole time, the Mitsubishi Outlander PHEV has been very successful in other markets, and we hope to see it do just as well in the U.S. Not to be greedy, but with any luck, we may also see the Mitsubishi Outlander PHEV GT concept that starred at the Paris Motor Show last year. For now, let's check out what's in store for us here in the states.
The Mitsubishi Outlander PHEV is a compact sports utility vehicle, or a small SUV by automotive standards. Being a plug-in hybrid, or plug-in hybrid electric vehicle (PHEV), the Outlander PHEV is powered by a 2.0-liter gasoline engine and two high-performance electric motors to get it going. To up the ante, Mitsubishi also added their Super All-Wheel Control (S-AWC) system to the vehicle, making it the only plug-in hybrid crossover with all-wheel drive. Not that hybrid vehicles need better control, but it surely sets a standard for future vehicles.
Drivers can expect the Outlander PHEV to be able to travel over 500 miles from a full tank of gas and a fully charged 12 kWh battery. If looking to lower emissions and save on gas costs, drivers have the option to drive on battery power only, and with a fully-charged battery, the Outlander PHEV can travel up 32 miles. Honestly, drivers can actually drive on battery power most of the time, being that the Outlander PHEV can get an 80% charge in just 30 minutes. If that's not a big enough advantage, read up on some of the benefits plug-in hybrids offer .
With Mitsubishi Motors focused on hybrid SUVs and electric vehicles (EV), we can expect to see a lot more futuristic vehicles coming our way. Perhaps the next EV will bring their Mitsubishi Centennial Hyaku concept to life. Only time will tell.
* Excited for the arrival of the Mitsubishi Outlander PHEV ? Let us know your thoughts on social media. *
* Photo Source/Copyright: autoevolution.com *
Previous Post Mitsubishi Gives OId Vehicles New Purpose Next Post Highlights of the 2018 Mitsubishi Models