The Chicken Tax and the 2015 Mitsubishi Triton, Explained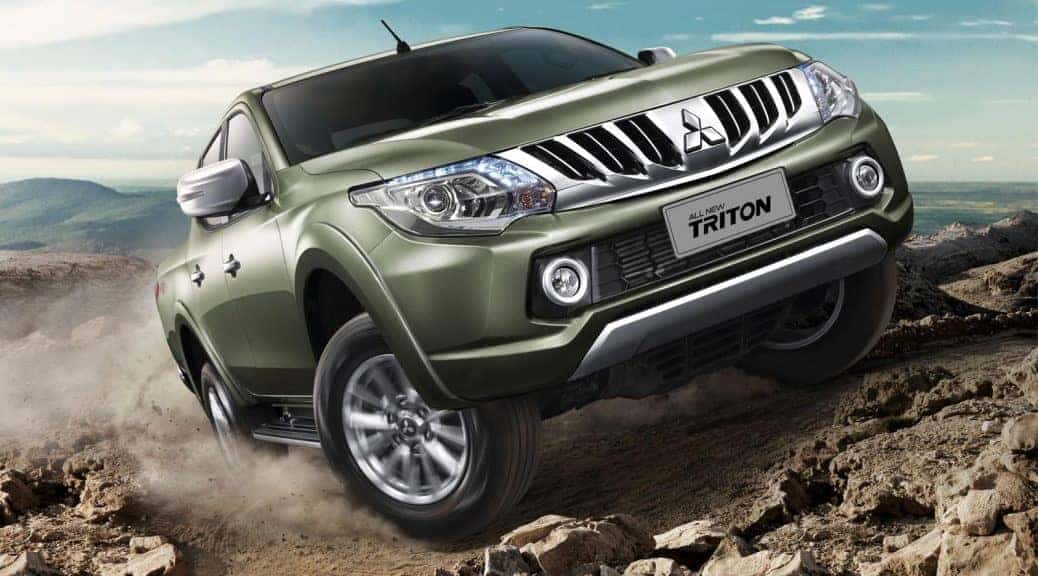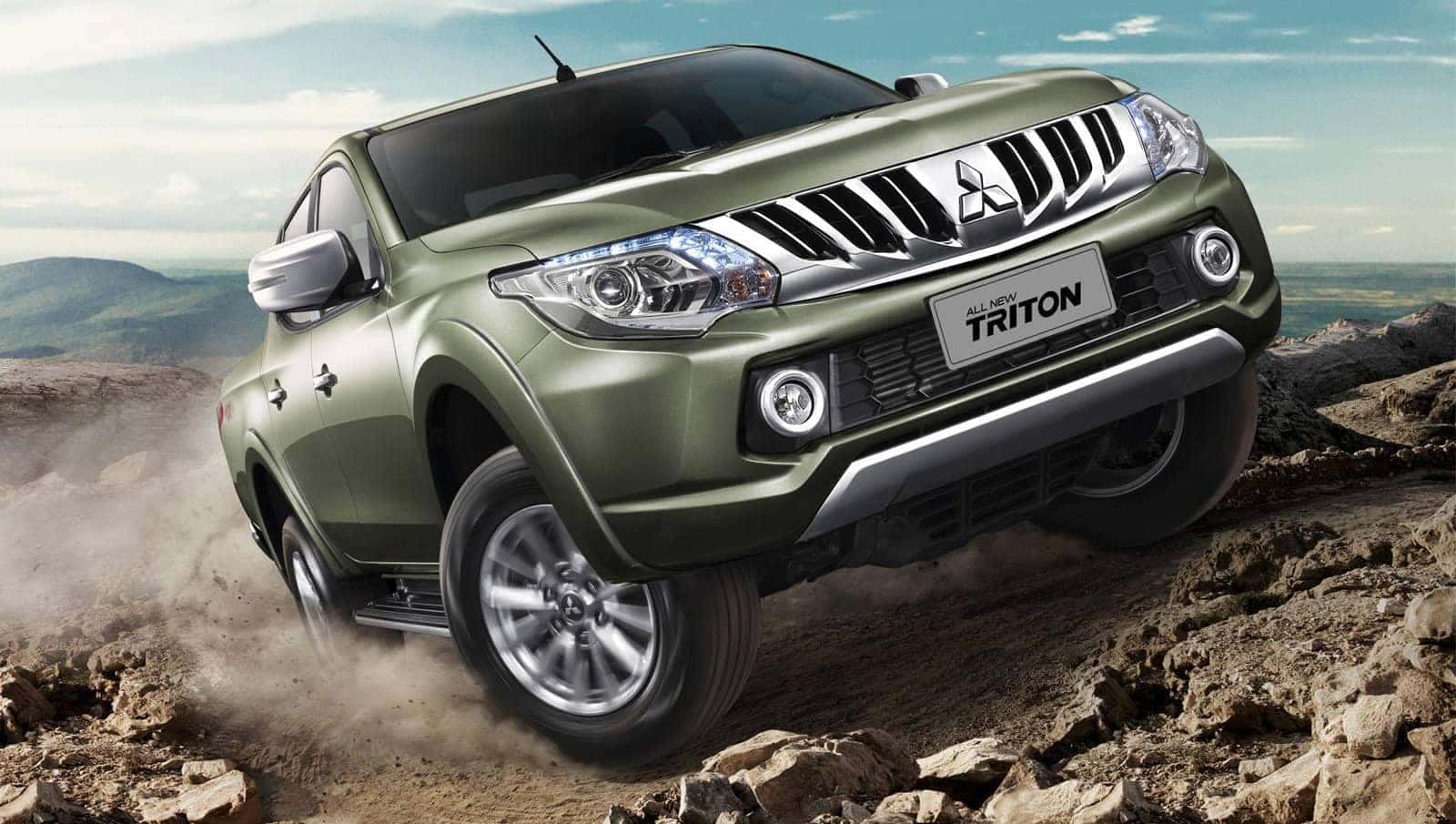 Human nature practically insists that we always want what we can't have. The Mitsubishi Triton is a great example of that.
No matter how many models are available to us from the pickup truck line here in the United States, we still cast our eyes upon those that we can't have. Why can't we have them? Because we aren't allowed to.
It's like we are hardwired from childhood so that, in the instance when were are told we're not allowed to do or have something, we ultimately feeling like we simply must. Besides that, nobody likes being left out. As a country, the United States is left out of Mitsubishi Triton sales, despite the truck being sold in 150 other countries. Cue the pouting.
So, why can't Mitsubishi release it's awesome Triton truck to those of us Stateside? After all, our country is like the Motherland for pickup trucks. Be that as it may, your Mitsubishi dealer likely won't sell a Mitsubishi Triton on this soil for quite some time. And you know who's to blame for that?
Chickens. That's right, chickens.
A Little History Lesson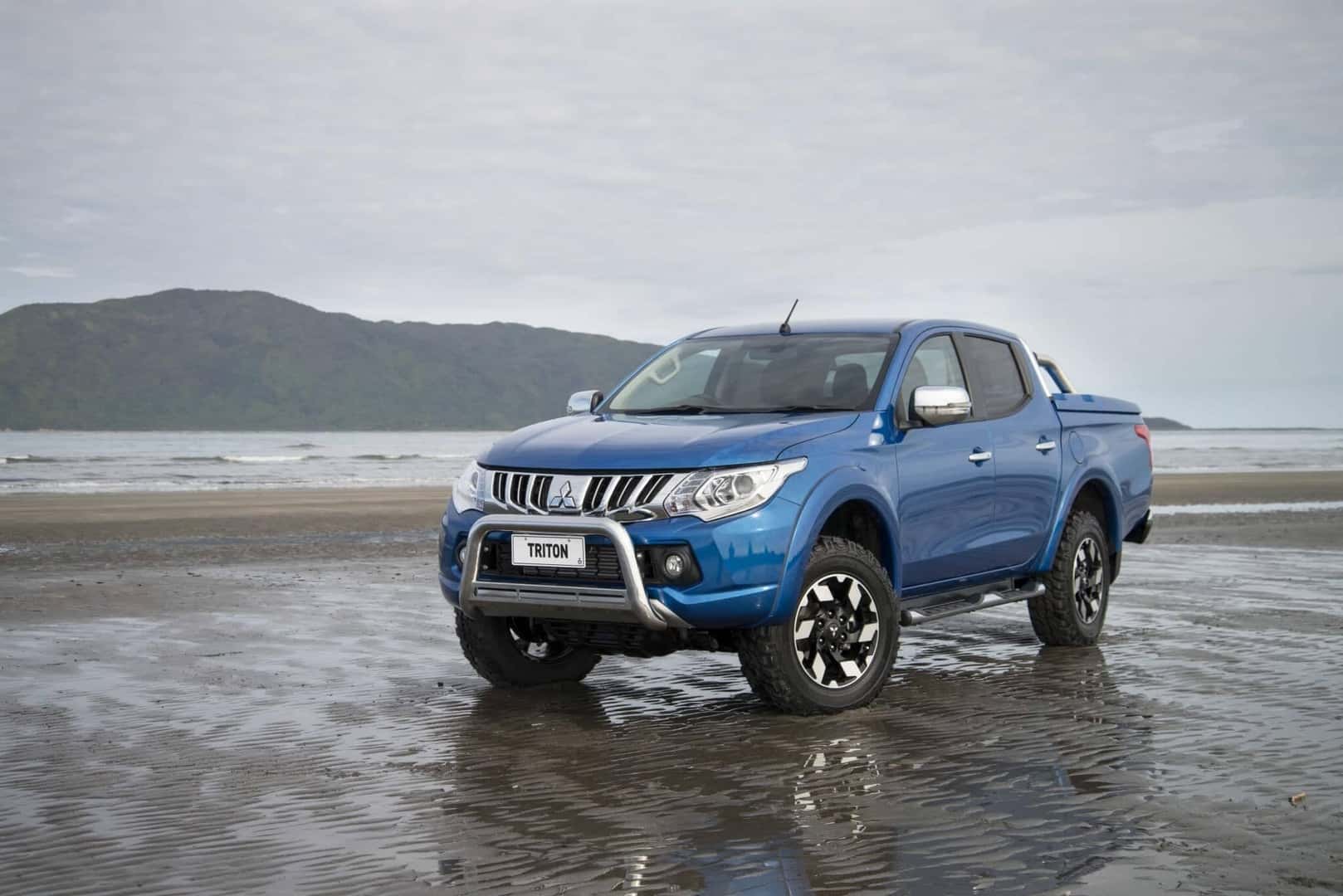 In 1963, Proclamation 3564, an executive order imposing new taxes on a variety of products, was signed into law.
Taxed items included potato starch, dextrin, brandy and light trucks.
That's right. Light trucks.
Why?
This was the response from the U.S. government, headed by President Lyndon Johnson, to the significant European taxes on U.S. chicken exports.
Chicken, once considered a luxury food item, became a staple during the Cold War era.
As such, American chicken farmers began exporting their product, which prompted countries like Germany and France, still recovering from World War II, to protect their own agricultural interests.
So, they imposed a tax on American-raised chickens.
Hence, the nickname "the Chicken Tax."
Any light duty trucks imported into the United States would be subjected to a 25 percent tax, which represents a ten percent increase over the average tax.
But why trucks?
Leading up to the presidential elections, the Volkswagen van was increasing in popularity, which trouble the United Automobile Workers, who wanted to protect their interests.
They threatened to strike before the elections, which Lyndon Johnson wanted to avoid at all costs. He needed the UAW to support him, as a candidate, as well as his civil rights agenda.
So, once elected, he levied the tax, crippling sales of the VW van and hindering all other imports.
This punitive tax kept European auto manufacturers, like Volkswagen, from importing a pickup version of their Microbus and Japanese automakers kept out of the game entirely until the discovery of some helpful loopholes.
Ah, loopholes.
Where would we be without them?
Japanese automakers began manufacturing their pickup trucks in American factories.
Anything made on home turf is, by definition, not an import.
However, U.S. Customs has proven quick to respond when it comes to discovering the assembly-disassembly process by which manufacturers were importing vehicles and then modifying them Stateside into pickup trucks.
Once discovered, these operations are shut down at the government's request.
So much for loopholes.
In the fifty-plus years that have passed since the "Chicken Tax" was made law, the twenty-five percent tax has been removed on all products.
All, except the pickup trucks.
Some automotive experts believe this accounts for the American domination of the truck industry by giants like Ford, General Motors, and Dodge Ram.
Lifting the "Chicken Tax" completely would invite importation of trucks from manufacturers all over the world.
Depending on your feelings about competition, this could be a good thing, with the result being the diversification of the pickup truck line.
But if your brand-loyalties lie with American-made pickup trucks, you might like the "Chicken Tax" right where it is.
Why Do We Want the Mitsubishi Triton?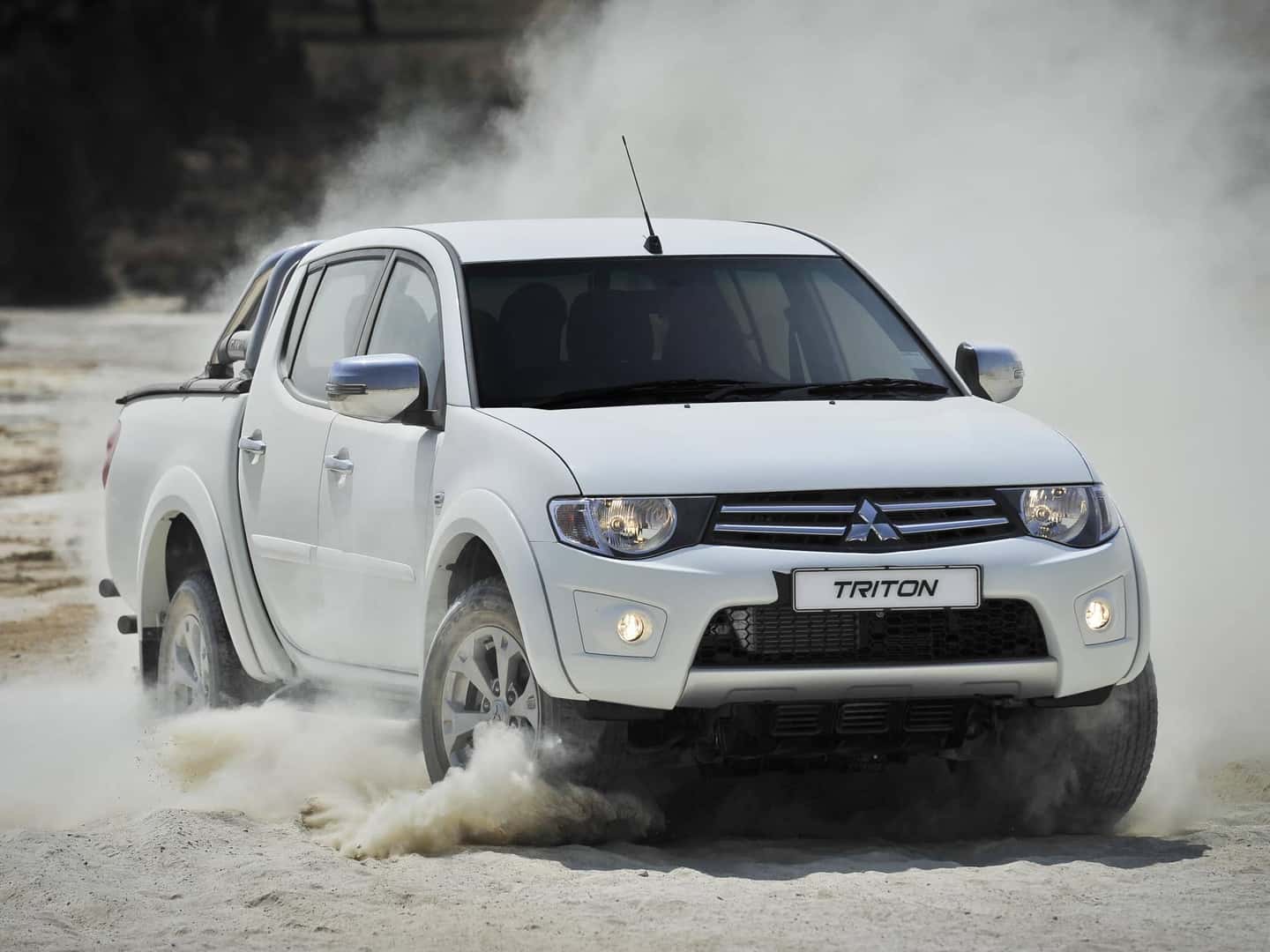 It's a workhorse.
Durable, able to withstand the batterings from punishing drives through Australia and Thailand, challenging climates with record-high heat and humidity, the Triton would do well in southern climates or really just about anywhere a utility vehicle is needed.
Generally speaking, the Mitsubishi pickup truck, first released in 1978 and later branded the Triton in 1987, has historically been manufactured to look something like this:
Standing between 65.2-70.1 inches, and 198.4-205.5 inches long, 68.9-71.5 inches wide, with a wheelbase consistently set at 118.1 inches, the Mitsubishi Triton is a durable truck, built to tackle a range of tasks.
Annual global sales in 2012 were reported at $138,762.
The Triton has six drivetrain options, operated by either a five-speed manual or five-speed automatic transmission.
Drivetrains include:
2.4-liter inline four-cylinder, 130 horsepower, 149 lb.-ft. of torque
2.5-liter diesel four-cylinder, at 74 horsepower, 110 lb-ft. of torque
2.5-liter diesel four-cylinder (eight-valve), 89 horsepower, 145 lb.-ft of torque
2.8-liter diesel four-cylinder, 95 horsepower, 146 lb.-ft. of torque
2.5-liter turbo-diesel four-cylinder (16-valve), 134 or 176 horsepower, 232 or 258 lb.-ft. torque
3.5-liter V-6, 183 horsepower, 223 lb.-ft. torque
While utility and function have been at the heart of the Triton's design, the new 2015 model represents a total makeover, featuring improved styling and enhanced comfort.
Now if only there was a way to get rid of those chickens…
The 2015 Mitsubishi Triton
The new 2015 Mitsubishi Triton has been updated to offer an improved driving experience, making drivers feel like they're behind the wheel of a car.
Although it offers a smoother ride, the Triton maintains its trusty utility, durability, and off-road prowess.
In the interest of efficiency, the Mitsubishi Triton is equipped with an aluminum diesel block, with a hybrid version in the works.
However, the hybrid will likely only be released in Australia where Mitsubishi Tritons are the second-best selling of all utility vehicles.
The dimensions have changed slightly, making the 2015 two inches longer, and a smidge wider, but still sporting the 118-inch wheelbase from the older models.
Equipped with an aluminum 2.4-liter turbodiesel engine with MIVEC variable valve-timing, the 2015 Mitsubishi Triton gets 180 horsepower and 317 lb.-ft. of torque, and also comes available with lower-powered oil burners and a 2.4 gasoline engine.
Available in two-wheel drive or four-wheel drive, the 2015 Mitsubishi Triton is operated by either five or six-speed manual transmissions or a five-speed automatic transmission.
Style updates include a chrome grille, mirror caps with fog lights, and chrome alloy wheels.
LED daytime running lights and a camera mounted on the tailgate are optional features for the higher-end models.
Cab-size options include single, extended, or full four-door and the truck is available in three trim levels, starting with the GLX, followed by the GLS, and the top-line Exceed.
As its name suggests, the Exceed package offers the most options and higher-end features.
The 2015 Mitsubishi Triton will hit the automotive market in Thailand first, but sales projections include an additional 150 countries, of which the United States will not be one.
Who would have imagined that poultry would have more power than a pickup?
The Future Brood
Is there any hope that the American automotive industry will diversify its flock of pickup trucks in the future?
At the moment, it doesn't seem likely.
And while an argument could be made to lift the tariff and make room for international hybrids, especially in consideration of the industry's current environmental concerns, the domestic giants are already hatching models for that niche.
Domestic hybrid pickup trucks include the GMC Sierra Hybrid, the Ford F150 Hybrid, and the Dodge Ram HFE.
The timing is not ideal for imported trucks to compete with American-manufactured machines.
But, who knows?
Stranger things have happened and the "Chicken Tax" might one day fly the coop, leaving room for imported trucks to once again roost Stateside.
Previous Post Mitsubishi MiEV vs. Nissan Leaf Next Post 2017 Mitsubishi Montero Set for Success