Check Out This Modified 706HP Lancer EVO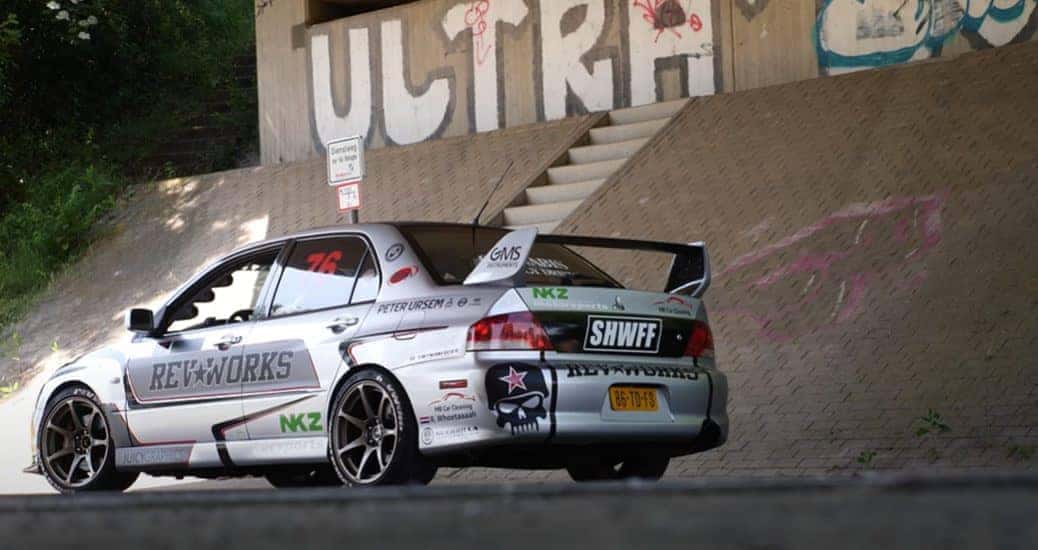 It would seem that rally and race car fans have absolutely gone haywire in their efforts to show Mitsubishi Motors just how much their discontinued retail rally cars are missed and how much we want them back. It all started when the Renault-Nissan-Mitsubishi Alliance announced the Japanese automaker as the first of the three to launch a new vehicle, somewhere in the C- or D-car segment. This got people asking about the once beloved Lancer Evolution, but what really lit the match was the recent auctioning of the last Mitsubishi Lancer Evolution Tommi Makinen Edition in Europe and the release of never-before-seen concept art of the Mitsubishi Starion 4WD . This was a vehicle made by the one and only Ralliart , the high-performance team of Mitsubishi Motors recently taken out of retirement. People have been modifying the Mitsubishi Lancer and Lancer Evolution for more power in drag races, and a modified Lancer EVO IX in Europe is currently turning heads with its 706 horsepower.
Anything past 700 horsepower is a pretty crazy number for a standard vehicle, but the Lancer EVO IX is no passenger car, although it comes with four doors. This is a sports car, and it means business. We've talked about the Lancer EVO before, its high-performance and response that gives drivers a lot of control over a lot of power. Even at the sharpest of turns, the Lancer EVO could handle it no problem. Our last discussion was focused on the Lancer EVO VIII (eight-generation), with a video of TopGear with the Mitsubishi EVO racing a Lamborghini .
This next video comes from AutoTopNL, an online car filming and testing company in the Netherlands. In their video, we see a Lancer EVO IX, heavily modified. We even get a nice look at what's going on under the hood, in case anyone out there would like to modify their Lancer EVO for more horsepower . Here's a quick comparison – at factory release, the Mitsubishi Lancer EVO IX had a 2.0-liter turbocharged engine, came standard with all-wheel drive (AWD), a 290 horsepower engine that could generate 261 lb-ft of torque. At it's best, this could accelerate from 0-60mph in 5.8 seconds, with a top speed of 155 mph. This modified Lancer EVO IX blows it out of the water with a 2.3-liter turbocharged engine displacement, still standard with AWD, able to generate 706 horsepower and 595 lb-ft of torque. The new record for accelerating from 0-60mph is just 3.1 seconds, with a top speed of 173 mph.
Now that's race car ready! Out in the Netherlands, they have what is known as the "Autobahn", a network of motorways that essentially have no speed limit. This makes it _ great _ for testing out new vehicles and their performance, especially when they can travel over 170 mph with little-to-no loss of control. Not something easily conducted here in the states unless you want to get a speeding ticket or worse. AutoTopNPL got some great shots of the EVO IX on the Autobahn, and it's definitely impressive to watch. This could be the peak performance of a modified Lancer EVO.
If this is what people can do with the Lancer Evolution, maybe Mitsubishi Motors should take notice. We have the Ralliart, we have the concept for the Starion 4WD, what else could there be to stop this from happening? Follow along with us on Miami Lakes Automall Mitsubishi social media .
Photo Source/Copyright: carscoops.com
Previous Post Is Mitsubishi Replacing the Outlander PHEV? Next Post Mitsubishi Motors Breaks Its Silence About the EVO