3 Reasons We Love Lancers | Mitsubishi Dealers in Miami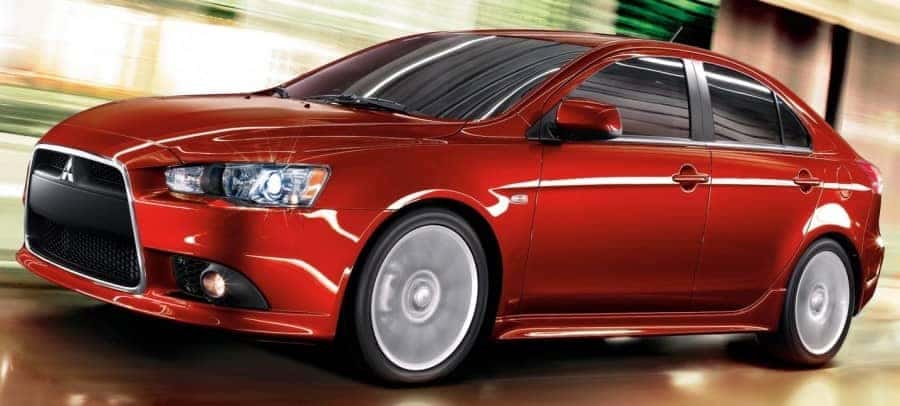 For a little more than a decade, the Lancer has kept American enthusiasts entertained with its out-of-this-world performance.
It's earned itself many fans and continues to be one of the best sellers at Mitsubishi dealers in Miami . It holds a place close to the hearts of many adrenaline-loving drivers for a multitude of reasons. But here are a few that top the list.
The Need for Speed
If you are looking for a fast car that is just plain fun to drive, the Lancer is it. It's aggressive, it has great handling, and its stance helps to keep it grounded through the turns.
You can decide how much power you want to wield when you pick your model, but it's designed to give the most satisfying performance possible at every level.
Throughout the years, owners have also loved giving their Lancers mods to crank things up. It has become a bit of tradition for people to make this favorite their own.
So Many Choices
With all of the trim levels, add-ons, and little luxuries Mitsubishi offers for the Lancer, the possibilities tend to make people a little giddy.
Looking for an engine with more pow? Starting with 148 horsepower in the ES, you can take it all the way up to 291 with the Lancer EVO.
Throw in 18-inch alloy wheels, a leather-wrapped steering wheel, interior LED lighting, and a rear wing spoiler if you're going big.
Enjoy a 6.1-inch touch panel audio system that doubles as a backup camera. You can also enhance your dash with the available navigation system. It has a 7-inch touchscreen and features like 3D mapping.
That's just to name a few of the many advanced options you can choose from.
Top-of-the-Line Safety
When you've got that much power inside, you better have the safety systems to match. And the Lancer most certainly does.
With excellent safety ratings and a slew of protective features, Mitsubishi has done an excellent job of crafting the Lancer with optimal safeguards incorporated.
Active Stability Control, Traction Logic Control, and Electronic Brakeforce Distribution are all included in the list of standard features.
Side airbags and a driver's side knee airbag even come with the package. The Lancer definitely doesn't take safety lightly.
Previous Post The i-MiEV is Revolutionizing City Driving Next Post 4 Important Innovations that Came From Mitsubishi