The i-MiEV is Revolutionizing City Driving | Mitsubishi Dealers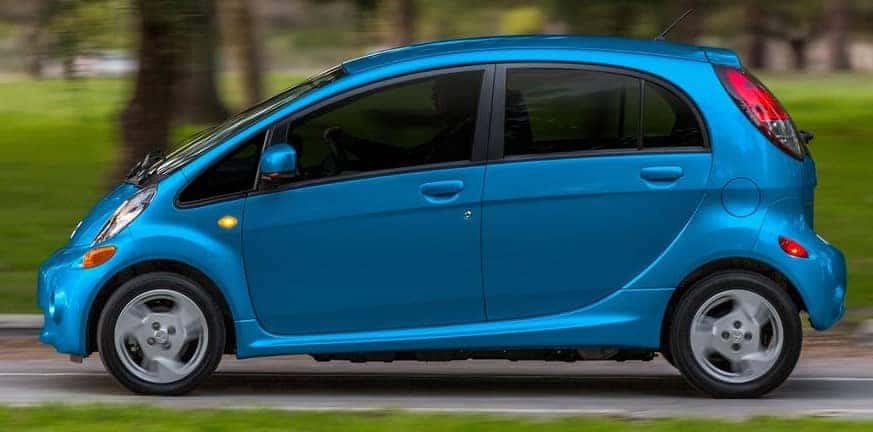 Let's face it, city driving can be tedious and a bit risky. You have to be pretty aggressive to navigate traffic and get where you need to go on time.
Some city dwellers even opt out of owning a vehicle because getting around and negotiating parking spaces can just be a nightmare.
On the other hand, being beholden to public transportation and having to plan your entire life around arranging rides can also cause stress.
So what's the solution? The i-MiEV from Mitsubishi dealers is. Its popularity is growing, and it's just right for the savvy, urban driver.
Plug-In and Save
The i-MiEV is all-electric which allows you to completely forget about fluctuating fuel prices. Charge it up at home, at the office, or in a parking garage. Wherever you fill your battery, you'll have plenty of range to shoot around.
The other wonderful thing about going electric is that more and more cities are recognizing what a popular trend it is and creating enhanced infrastructure.
Plug-in stations are becoming ever more common, and it seems like that growth will continue as more people opt for efficiency.
You'll also be really saving because this gem from Mitsubishi doesn't cost a ton up front. It starts at $22,995, and you'll get a hefty government rebate for purchasing.
Park Like a Pro
No more driving around the block 20 times. No more having stand-offs with your neighbor over the last available parking space in front of the building. And no more cursing yourself for never learning to parallel park properly.
With the size and nimble nature of the i-MiEV, you can eliminate a lot of the frustrations that come with trying to nail down parking in the city.
It has such a small body that you can maneuver easily and zip into spots that other drivers wouldn't dare approach.
Free Up Your Schedule
With the ability to getting around in a modern, stylish car on only a battery is a pretty sweet deal. Without having to memorize bus schedules anymore, you'll have so much free time!
Instead of standing on the sidewalk staring at your watch, you can take your time getting ready and leave when you actually want to.
Plus you can buzz over to see a friend or enjoy an event without being bothered by how to get back and forth. Wouldn't it be nice to be in charge of your own itinerary again.
Previous Post 3 Tips for Maximizing Your Vehicle's Performance Next Post 3 Reasons We Love Lancers