Virtual Reveal of Kia Carnival MPV This February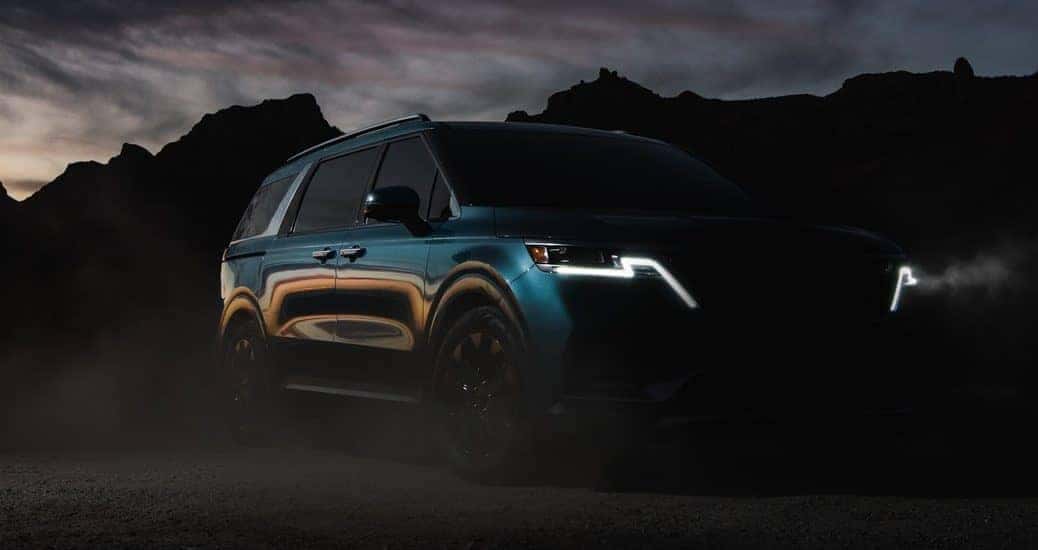 When the Coronavirus pandemic first hit U.S. soil, everyone started going into quarantine. Some of us still are, and latest scientific reports claim that we may just have to learn to live with COVID-19 as a chemical threat out there until it becomes no worse than the common cold with the different types of antibodies that will eventually spread. Going forward on that note, the automotive industry took a huge hit during the first wave of the pandemic, but electric vehicle sales continued to go up. Not only this, but many vehicles were being repurposed and used as mass-transit passenger vehicles, delivery trucks and vans for getting important equipment where they need to go, and this gave Kia Motors and the Hyundai Motor Group (The Group) an idea. Why not introduce purpose-built vehicles to the auto market?
What is a Purpose-Built Vehicle (PBV)? Exactly how it sounds – it's an automobile designed with a sole purpose and operation in mind, outside of normal means of just going from point A to B. Many automakers have done this already, producing commercial vans that consumers can then customize, even with entirely new interiors for making a mobile office, a delivery truck, or even a news station on wheels. The popularity of PBVs grew during the first waves of the pandemic, but the interest in them didn't die. They were a new brand of utility vehicles that could be expanded upon, and that's what The Group aims to do.
Premiering in February 2021, during a virtual reveal at 11:00AM PST on Tuesday, February 23, Kia Motors will be revealing the first PBV to come from the automotive group. We're always excited to see Kia Motors getting the goods before Hyundai – although a part of the same team, we love to play favorites! During the virtual reveal, Kia will be presenting to the world the new Carnival Multi-Purpose Vehicle, or MPV.
According to minimal reports, the Carnival MPV is going to be a three-row vehicle that can seat up to seven or eight passengers. Taking a bold and boxy appearance – ooh, already some Kia Telluride vibes here – and following the same visual cues and design from the rest of the lineup, the Kia Carnival will fit right at home. Joining the rugged team of the Telluride ( _ called it _ ), Sorento , and Seltos , the Kia Carnival will be sure to steal the show with best-in-class cargo volume, a class-leading 290-horsepower V6, and a wide array of advanced safety features. As always, Kia Motors continues to bring more advanced tech to automobiles every year, and with the segment-exclusive Blind-Spot View Monitor, driving in heavy traffic gets a little easier. We all could use it in South Florida.
The Kia Carnival will be the first vehicle to promote a new global brand identity, and hey, it's coming straight to the U.S. the proudly wear that Kia badge. It's always nice to be the first to get our hands on a new vehicle from Kia Motors, instead of waiting for it to make global rounds like the feisty Kia Seltos compact crossover. Follow along with us on Miami Lakes Kia social media to watch the virtual reveal of the Kia Carnival on February 23.
Photo Source/Copyright: Kia Media
Previous Post Kia Niro Ranked Highest in J.D. Power EVX Study Next Post Kia K5 and Sorento Win Best Cars of 2021 by Autotrader