Kia Niro Ranked Highest in J.D. Power EVX Study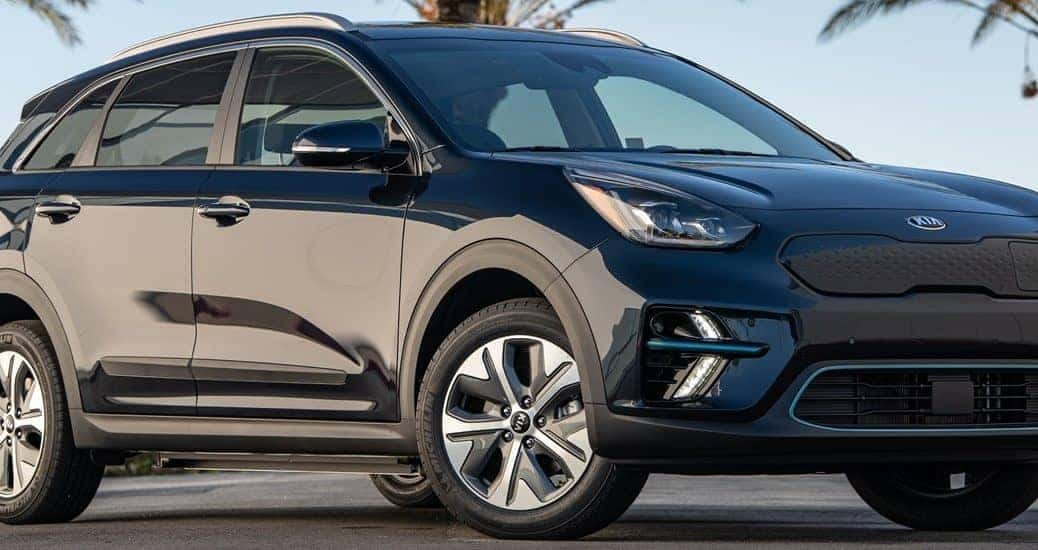 The Kia Niro EV has been slow to build as much attention as its hybrid and plug-in hybrid counterparts stateside, but overseas it has been selling like hot cakes. Maybe the name of a well-known company for reviewing and conducting studies on the latest new vehicles will get people talking. Well, it's just in time for J.D. Power & Associates to put their automotive department to work and collect all the latest data for the J.D. Power 2021 Electric Vehicle Experience (EVX) Ownership Study, focused on ranking the number one electric vehicle (EV) among all other mass-market brands available today.
When it comes to J.D. Power studies, every study works by sending out surveys to owners and lessees of EVs who have purchased or leased the vehicle for at least 90 days. So, like any other study, the EVX study comes from survey responses from 9,632 owners of 2015-2021 model year BEVs and PHEVs between October and November 2020. Conducted in partnership with PlugShare, the leading EV driver app maker and research firm, J.D. Power was able to make quick work of this study to find the leading models and brands.
For the EVX, several factors were given great focus when ranking each vehicle. These factors include – accuracy of stated battery range; availability of public charging stations; battery range; cost of ownership; driving enjoyment; ease of charging at home; and vehicle quality and reliability. Every study also scores vehicles on a 1,000-point scale. The Kia Niro EV ranked highest in the BEV segment with a score of 782/1000.
We already know the Kia Niro EV does well in most of those categories. With a driving range of about 239 miles; can use all kinds of charging station with 120-volt outlets at home, can opt-in for home installation, and DC Fast-Charging stations; and eligible for the full $7,500 tax credit, it will surely save consumes who purchased the new vehicle in 2020 some green once taxes roll around. These are just some of the vehicle highlights, too.
"I'm very pleased to present an award to Kia for highest EV ownership satisfaction in the mass market segment…As the growth of vehicle electrification continues to shape the future of the automotive industry, the Kia Niro EV represents a standout model that checks all the right boxes for owners." – Brent Gruber, Senior Director, Global Automotive at J.D. Power
With Kia Motors Plan S strategy already well underway to make the automaker the top dog in the EV auto market, having this kind of accolade about the Kia Niro EV from J.D. Power is a huge boost. By 2025, Kia Motors will have already invested $25 billion by 2025 on the future of electrification, mobility services, connectivity, and autonomy with a two-path strategy focused on EVs and purpose-built vehicles (PBV) to bring the world into a state of mobility where anyone anywhere can get where they need to go, whether they own a car, bus pass, or whatever fare their method of transportation requires.
Ready to dive in? With a big name like J.D. Power backing it up, the Kia Niro EV is the electric crossover to drive today.
Photo Source/Copyright: Kia Media
Previous Post Three Kia Motors Vehicles Win Best Car for the Money Awards Next Post Virtual Reveal of Kia Carnival MPV This February