Three Kia Motors Vehicles Win Best Car for the Money Awards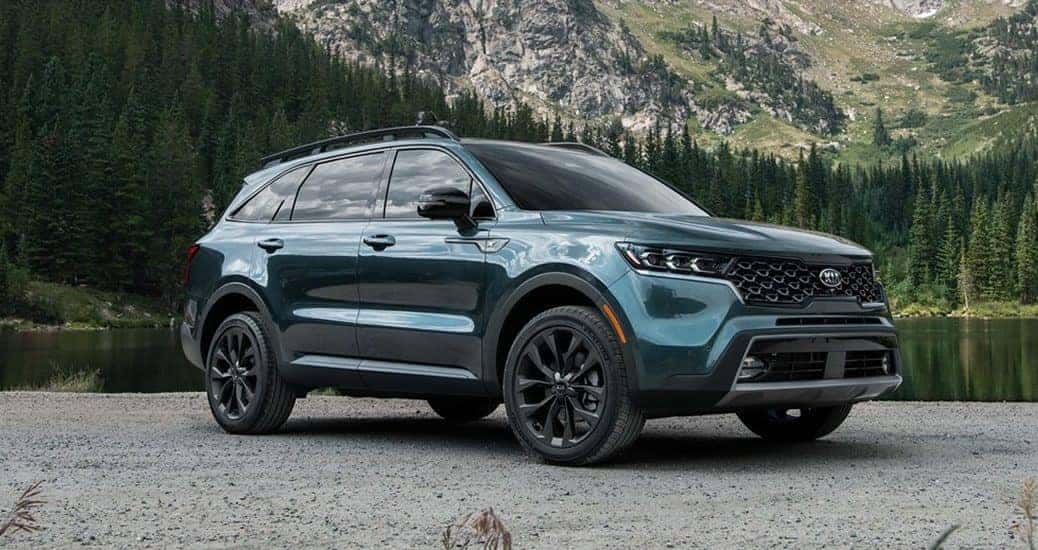 Every year, automotive publications collect and analyze data to provide new consumers with helpful car buying information to make an informed decision. Many of these publications also hold their own awards and put together "Best of" lists throughout the year. One of these publications and U.S. News & World Report, and although this business covers a multitude of topics, it also collects plenty of information about the auto industry and often puts together many lists to help new car buyers wade through the muck and find a gem. One automaker always shining is Kia Motors, having recently received the Trifecta of 2021 "Best Cars for the Money" awards this year from U.S. News.
What is U.S. News & World Report? As mentioned, it is a global leader in digital news and information that collects information from a number of industries and offers well-informed opinions to offer consumers with advice, as well as providing their own rankings about Education, Health, Money, Travel, Cars, and Civics. With over 80 years of experience, it is one of many trusted names in the business, like Kelley Blue Book or Autotrader, and recently put together its 2021 "Best Cars for the Money" list. The awards cover 11 different automotive classes and study them for overall quality and value for its respective car segment or class – car, SUV, crossover, truck, etc.
To do this, U.S. News collects and analyzes every published, credible review of a given model to put together a strong consensus of the automotive press. They look at the vehicle based on how well it drives, how comfortable or convenient the interior is, technology and connectivity and how well these features operate. Combined with economy, cargo space, and safety and reliability data, an overall score is presented that measures quality of vehicles for the Best Cars for the Money awards. It's not just about the car at the date of purchase either – U.S. News & World looks at the ongoing costs, like repairs, fuel, and insurance that will rack up the costs for a consumer every year. At the end, Vincentirc knows which vehicles will outperform and keep their value for at least the next five years.
As we already know very well, Kia Motors is well-known for long-lasting value, having landed on the Autotrader 10 Best Non-Luxury CPO Programs List in 2019, and two Kia models landed on the U.S. News Cars for Teen Lists , also in 2019. This time around, three vehicles from Kia Motors earned their spot on the U.S. News & World Report "Best Cars for the Money" list – the Kia Forte, Soul, and the All-New Sorento. Each of course won the award for their respective segment – sedan, Compact SUV, and SUV. This makes the fifth year-in-a-row for the Sorento and Soul to make the list.
"The Kia Sorento's low price and operating costs make it a great value, and that value comes without compromises on features, comfort or performance…Car reviewers love the Forte for its roomy passenger cabin and long list of standard features. Its low price and long-term ownership costs make it a great value. This is a car that buyers – and their budgets – will enjoy owning for the long haul. And the Kia Soul has plenty of interior space and an excellent infotainment system. Its long warranty keeps repair costs low, making it an excellent long-term value." – Jamie Page Deaton, executive editor, U.S. News & World Report
You heard it there and you heard it here. When looking for an automobile built to last, look for Kia Motors at Miami Lakes Automall .
Photo Source/Copyright: Kia Media
Previous Post Kia Motors Unveils New Logo Next Post Kia Niro Ranked Highest in J.D. Power EVX Study