Kia Forte and Kia Soul on U.S. News Cars for Teen Lists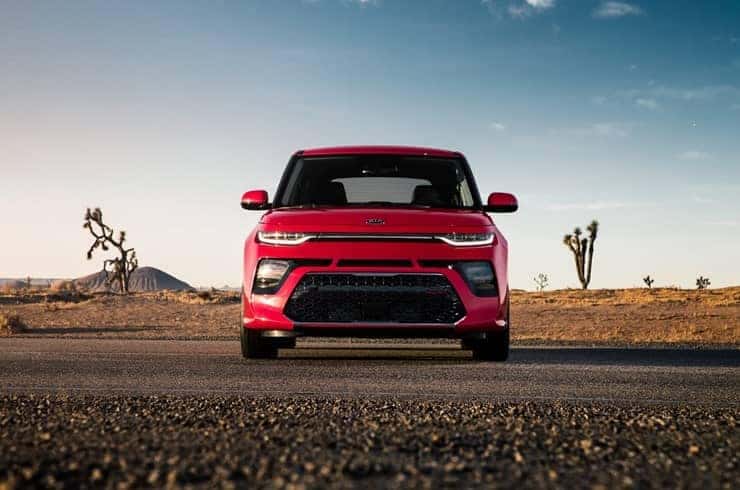 The Kia name isn't unfamiliar to _ U.S. News & World Report. _ In 2018, two Kia Motors hybrids, the 2018 Kia Niro and 2018 Kia Optima Hybrid, were listed on the U.S. News & World Report's list of best hybrids on the auto market today. They were named around the same time the 2018 Kia Stinger was named as one of the "Best Four-Door Sports Cars", also by _ U.S. News _ . The 2018 Kia Sorento was named one of the quietest SUVs by _ U.S. News & World Report _ later in 2018. Now in 2019, _ U.S. News _ returns with good news for Kia Motors about the Kia Forte and Kia Soul.
A little review, U.S. News & World Report is a respected piece of literature that is a recognized leader in college, grad school, hospital, mutual fund, and car rankings. They cover a wide range of subjects, automotive being one of them, and publish news, opinion, consumer advice, rankings, and analysis across such subjects to inform the consumer market. Throughout the year, like other well-known car research websites – Kelley Blue Book, Edmunds, and Cars.com come to mind – _ U.S. News & World Report _ puts together lists of their chosen best of in a variety of categories.
Recently, _ U.S. news & World Report _ put together lists for the "Best Cars for Teens #25k to $30k" and "Best SUV for Teens $25k to $30k". Vehicles were evaluated based on a number of variables, including predicted reliability ratings, crash test scores, and available advanced driver assistance features. With more teen drivers entering the roadways every day, making sure they are safe and practice safe driving behavior is as important as ever. However, sometimes a first car comes with a tight budget, and that's why _ U.S. News _ puts these lists together.
The 2019 Kia Forte was named on the "Best Car for Teens $25k to $30k" list, and the 2020 Kia Soul "Best SUV for Teens $25k to $30k." list. The Forte was heralded for its reliability the numerous Kia Drive Wise advanced driver assistance technologies it offers drivers. Alongside this, the Forte provides the driver and passengers with a comfortable cabin and numerous standard modern technologies like an eight-inch touchscreen and Android Auto and Apple CarPlay compatibility. The Kia Soul is known for many things, and safety is one of them. Also featuring next-gen infotainment and technology standard across the lineup, including a seven-inch touch screen with Apple CarPlay and Android Auto capability, the Soul offers available Kia Drive Wise technology and earned an IIHS Top Safety Pick+ rating.
"We are honored that Forte and Soul took the top spot in their respective segments…These wins reflect Kia's 'Give It Everything' spirit, the commitment to deliver world-class vehicles that stand out from the competition with a plethora of standard equipment, industry-leading warranty and outstanding craftsmanship." – Orth Hedrick, executive director, Car Planning & Technology, Kia Motors America.
When it comes to finding the right car for teen drivers, safety should always be in mind. Kids today are so easily distracted, having a car with Apple CarPlay and Android Auto can help keep them off their phone and focused on the road. Infotainment systems like UVO, available in Kia Motors vehicles, can help them keep their hands on the wheel. Find a safe Kia Motors vehicle like the new Kia Forte and Kia Soul at Miami Lakes Kia .
Photo Source/Copyright: Kia Media
Previous Post Kia Forte and Cadenza Named by AutoPacific as VSA Segment Winners Next Post Kia Motors Tests Intelligent Personal Agent on Seltos