Updates to the 2019 Kia Forte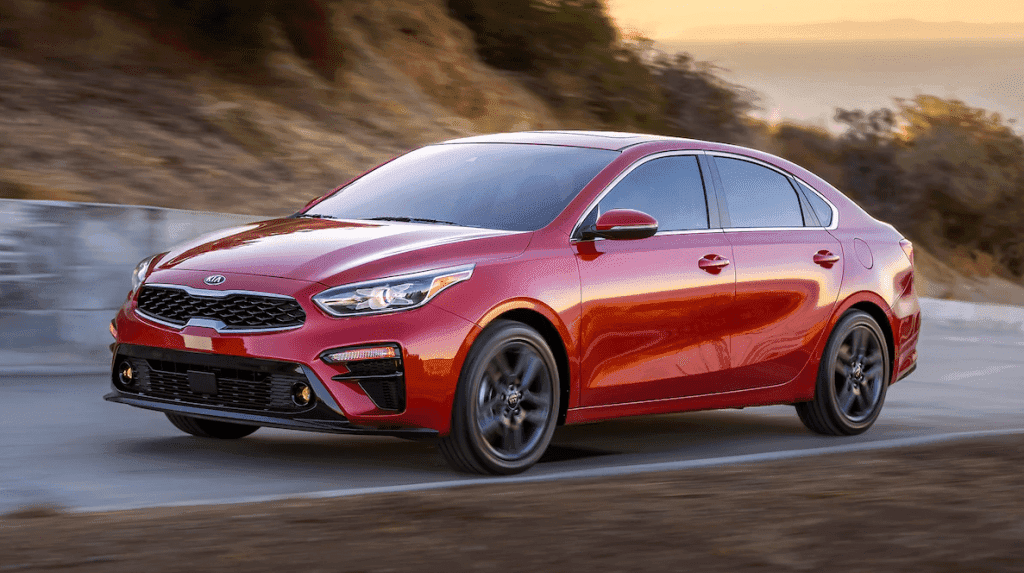 With the 2019 Kia Forte coming out soon, and the 2019 Kia Forte GT unveiled in Korea with a possible hatchback variant to match, we think it's time to take a look at this amazing vehicle from Kia Motors. Available as either a sedan or hatchback, known as the Kia Forte and Kia Forte5 , the Kia Forte has taken some design cues from the Kia Stinger for its latest rendition, and with the announcement of a GT line from Kia Motors , well, we're all looking forward to what could come next from the automaker, starting with the new Forte.
There's a couple of things one should know about the new 2019 Kia Forte before stepping up to the lot. For one, the third-generation Kia Forte is longer, wider, and taller than its 2018 predecessor. In an effort to catch up with competition, the 2019 Forte is 3.2 inches longer (182.7 inches), 0.8 inches wider, and taller by 0.2 inches – all around, not a whole lot of difference for the body shape. Cargo room has increased a bit from 14.9 cubic-feet to 15.3 cubic-feet, more than the majority of its competitors.
The 2019 Kia Forte will definitely attract compact car buyers, but the new model has been attracting people from midsize sedans and crossovers as of late. It could be because the new Forte is slightly larger in size, it could be because the Forte is getting technology upgrades , a huge selling point for the new generation of car buyers. In the end, the Kia Forte sees the most first-time buyers than the rest of the Kia Motors lineup.
We said technology upgrades, and we mean technology upgrades. The base FE trim of the 2019 Kia Forte comes standard with an 8.0-inch touchscreen with Apple CarPlay and Android Auto , along with dual-zone climate control. Going up a level or two to the LXS and S trims, the LXS comes with more than just new tech – consumers will also find 16-inch alloy wheels and a 60/40 split-folding rear seat. The Kia Forte S gets an upgrade to 17-inch wheels, LED daytime running lights and taillights, UVO eServices, voice recognition, SiriusXM satellite radio, and tweeter speakers. Some great safety features are lineup standards, including forward collision avoidance assist, lane keep assist, driver attention warning, forward collision warning, and lane departure warning.
When it comes to the powertrain for the 2019 Kia Forte, there's two things to know. For one, the 2019 Kia Forte still offers manual transmission for those that love the feeling of control, a six-speed manual, but also comes with Kia Motors first continuously variable transmission (CVT) system . On top of this, the fuel economy for the Kia Forte has improved , measured out at 27 mpg in the city and 37 mpg on the highway with manual transmission, and 31/41 mpg with the CVT.
Yes, the 2019 Kia Forte sure is shaping up to be a real winner for Kia Motors. Know where you can find yours? Come to Miami Lakes Automall Kia to find your 2019 Kia Forte today !
Photo Source/Copyright: Motor Trend
Previous Post Debut of the Kia Rio GT Next Post Kia Soul To Debut at LA Auto Show