How to Turn Your Vehicle into a Mobile Office – Miami Lakes Automall Kia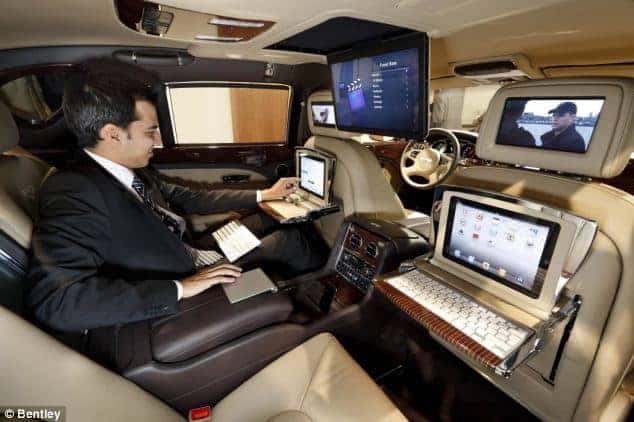 If you run a business in South Miami, Kia is a great choice of vehicle. Kia models are affordable, reliable, safe and loaded with innovative features. You can even turn your Kia into a mobile office, helping you to do more work on the go and to enhance the service you provide for your clients.
Here are a few things you can do to turn your vehicle into your own mobile office:
Make a Comfortable Work Space
Of course, you aren't going to be working on your laptop while you're driving. You'll be doing your work while the car is in park. However, you still shouldn't be in the driver's seat. The area will be too cramped for you to do work comfortably.
Move to the passenger seat or back seat, and move the seat all the way forward or all the way back to provide the most space. Use a neck pillow or back support pillow to ensure your comfort if you are working for long periods.
Stock the Right Equipment
You don't have a power outlet in your car, so you'll need to keep the right equipment on hand to stay powered up. That includes a jack that is compatible with your car's charging port. You'll need the jack to charge your phone, your laptop and your tablet.
Other equipment that might be useful includes a tablet to give you more screen space for your laptop, a stand or holder for your phone or tablet, or a headset for easy communication while typing.
Ensure Connectivity
You'll need an internet connection to send e-mails and retrieve information online. Make sure your phone provider has a good network, or park near a coffee shop or other location that offers free wi-fi. You can also install a Bluetooth setup in your car to make calls while you're driving. Make sure you do it hands-free to stay safe while you're on the road.
A Kia offers you the features and comfort you need to turn your vehicle into a mobile office. Come down to the top South Miami Kia dealership, Miami Lakes Kia, to shop for your new Kia. You'll find a vehicle that gives you the features you need while also making a positive impression on your clients.
Previous Post How to Protect Your Car from Your Pets Next Post How to Decide on the Best Insurance Coverage