What to Look for When You Test Drive – Miami Lakes Automall Kia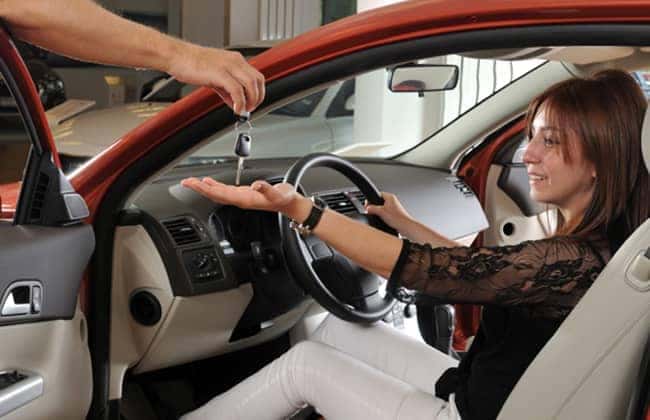 When you are ready to buy a new car, you can learn a lot from reading customer reviews, talking to the sale person and reading about the car's features and stats. Yet you still won't be able to learn what the car is really like when driving it every day. The only way to do that before you buy is to take a thorough test drive.
When you shop at Miami Lakes Kia, one of the top Miami South Kia dealerships, you can test drive any vehicle and talk with our friendly and knowledgeable sales representatives about your questions. We'll help you find the vehicle that is right for you.
Here are a few things you should look for when you test drive a car to ensure that you are making the right choice:
Features and Systems
When you first sit down in the car, take a look at the dash. Can you see all the gauges easily? Can you reach all
the knobs easily? You don't want to have to search for something or to stretch your body to reach something important while you're driving.
Test out all the features and systems in the car. Turn on the radio, change the stations and play with the sound settings. Try out the cruise control and the blue tooth. Move the seats, lock the doors and try the windows. Turn on the air conditioner and heater. Make sure you like all the features the car comes with and that they are easy to use.
Handling and Performance
How the car handles will have a big impact on your experience with it day-to-day. Pay attention to how well it handles on the test drive. Is the steering wheel easy to maneuver? Does the car pull to one side or another while you're driving? Does the transmission easily shift between gears? The answer to these and other questions can have a big impact on performance.
Also make sure you listen closely to the engine for knocks or other noises. These could indicate underlying mechanical issues.
Comfort
Of course, your vehicle has to be comfortable. How do you feel when you sit in the driver's seat? Do you have enough leg room? Are you relaxed yet supported? Do you feel good when you're driving? The answer to these questions should all be "yes."
Head down to Miami Lakes Kia, one of the top Miami South Kia dealerships, to take a test drive of a new vehicle today. We're ready to help you find your next car that you'll love.
Previous Post Is It Time to Buy a New Car? Next Post Kia Introduces Luxury K900