Kia Telluride Wins "Best 3-Row SUV for Families" by U.S. News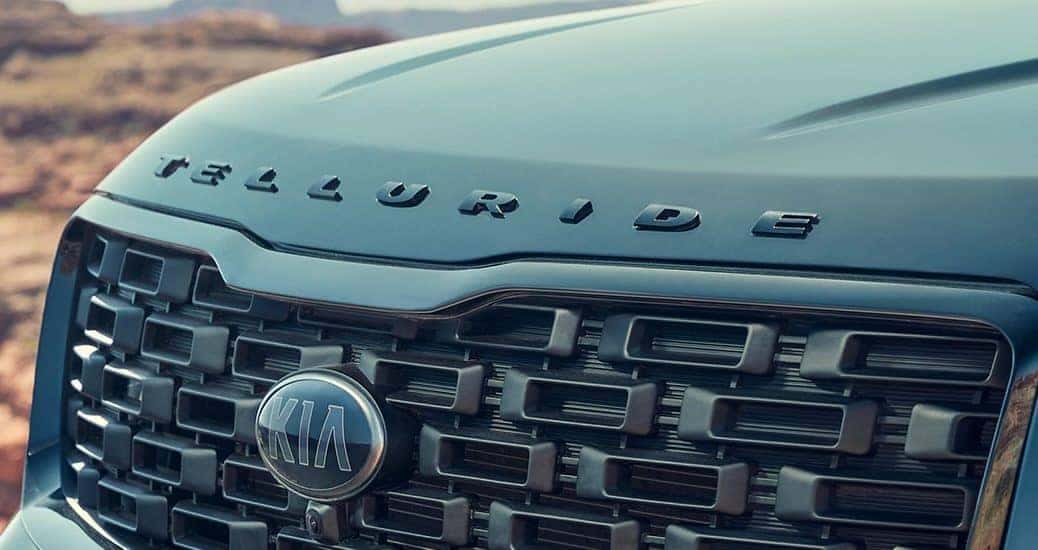 The Kia Telluride minivan may have been out for a year already, and some may think that would mean the excitement would die down. When the Kia Niro hybrid first came out, its popularity carried all the way to an electric vehicle counterpart. The Kia Stinger had more of a BOOM-fizzle, hence the mid-cycle refresh of the sportscar ( 2022 Kia Stinger ). But we're talking about the Kia Telluride, the largest minivan in the Kia Motors lineup, and achieved a rare feat in the automotive industry. In the same year as its release, the 2020 Kia Telluride won the "Triple Crown" of Prestigious Automotive Awards . In other words, don't expect the good news to die down anytime soon, because this new bragging rights come from the "Best 3-Row SUV for Families" list by U.S. News & World Report.
U.S. News & World Report – referred to U.S. News hereafter – is a well-known publication that covers national and international news in a number of industries. Since 1993, the publication has become a global leader in data and information in the following areas: Education, Health, Money, Travel, Cars, and Civics. Every time a list is put together, U.S. News takes a culmination of all data for that year, and the "Best 3-Row SUV for Families" list reflects choices based on feature availability, passenger and cargo volume, safety and reliability ratings, and the reviews of top automotive critics.
The Kia Telluride was especially favorable with all the raving automotive reviews, high safety and reliability ratings, and the availability of family friendly features. To land on the list, the Telluride had to receive the highest composite score in its class. The Kia Telluride didn't just land on the list however – this SUV took the #1 spot out of all of them, with a U.S. News Overall Score of 8.4/10 and U.S. News Safety Score of 9.5/10. Now that's a world-resounding BOOM.
"For Telluride to take top honors in the Best 3-Row SUV for Families category for the second consecutive year speaks to the safety, technology and comfort our three-row SUV offers…Telluride has exceeded even our own high expectations and we are honored that both consumers and media recognize Kia's commitment to delivering world-class vehicles." – Russell Wager, vice president, marketing, Kia Motors America
Some of the top features mentioned were the in-car wireless internet, teen driver controls, automatic braking, surround-view parking camera systems, and hands-free cargo doors, but that's just a glimpse at what this large SUV can offer. During the 2018 SEMA Auto Show , man that feels so long ago, Kia Motors was promoting the Kia Telluride with five interesting concepts to show its versatility and capability – with the right mods, of course. The 2021 Kia Telluride took the crown for the "Best 3-Row SUV for Families" list by U.S. News for a lot of reasons, but let's look at more tech before we wrap this up.
Many features come standard across the lineup, such as an 8-inch touchscreen (10.25-inch touchscreen on LX and S), UVO link, and Google Android Auto and Apple CarPlay. The only competition the tech has is the list of safety features, also standard. Every 2021 Kia Telluride comes with lane keep assist, a blind spot collision avoidance system, automatic emergency braking, rear cross traffic alert, a rear-view monitor with dynamic parking guidance, smart cruise control with stop & go, lane departure warning. Sounds pretty darn safe, and all for a starting MSRP of $32,190 (plus destination fee). You can find your Kia Telluride at Miami Lakes Automall today.
Photo Source/Copyright: Kia
Previous Post A Look at the Luxury Kia K8 Exterior Next Post Kia Reveals the New EV6