Kia Soul – The Best of Everything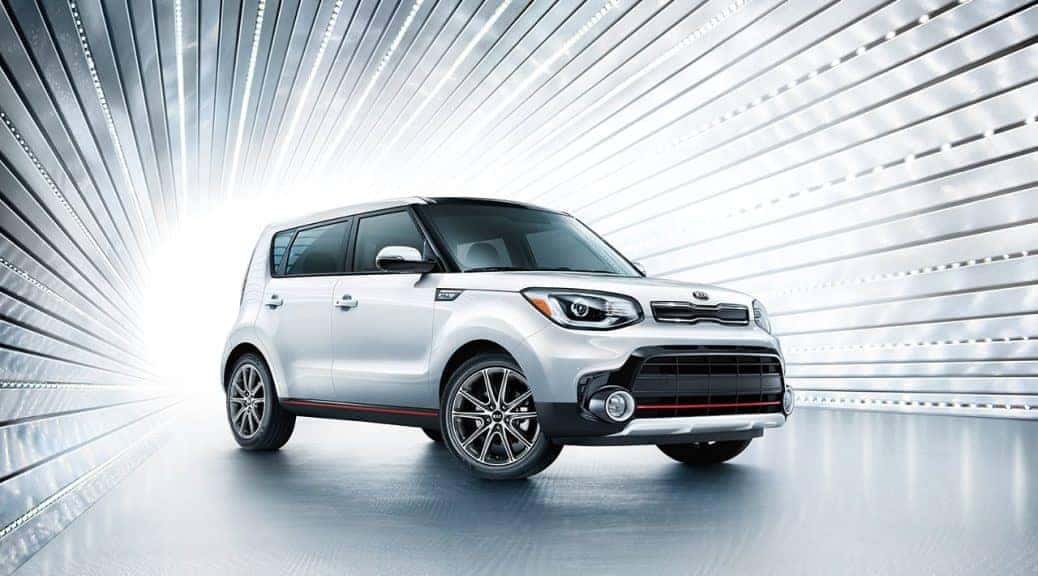 Kia Motors does it again. We hear a lot about Kia vehicles lately, when it comes to their safety ( Quickly Becoming the Safest Car Brand in America ), or their style ( 2018 Kia Stinger Wins 10 Best Interiors Trophy from _ WardsAuto _ ), or their technology ( Kia Motors EcoDynamics ). In 2017, many Kia vehicles received all kinds of awards, and 2018 is no different. Recently named one of the "Coolest Cars for Under $20,000" by Kelley Blue Book, the Kia Soul still gets to shine once again when it comes to the family car.
Kia Soul – The Best Budget Vehicle
About a year ago, exactly June 2017, the 2017 Kia Soul was selected by Edmunds and _ Parents _ magazine to be their "Best Budget Vehicle". A lot of this can be attested to three things – value, performance, and safety.
One, the value of the Kia Soul, currently at a starting MSRP of $16,200* for the 2018 Kia Soul base trim.
Two, its performance; yeah, a 1.6-liter DOHC inline 4-cylinder engine may not win any track records, but the combined fuel economy of 27 mpg makes the 2018 Kia Soul hatchback a very fuel efficient vehicle.
And three, the Kia Soul is known for its technology for safety and family-friendly features. If the available UVO eServices infotainment system on a 7-inch or 8-inch touchscreen with Android Auto and Apple CarPlay capabilities doesn't impress, then maybe the available advanced safety features will. These include autonomous emergency braking, forward collision warning, lane departure warning, smart cruise control, a blind-spot detection system, and a rear cross-traffic alert.
That was the tenth year that _ Parents m _ agazine and Edmunds have partnered up together to share the Best Budget award. Not everyone has heard of either unless you're a parent or work in the auto industry. So working together not only raises awareness of these two publications, but also helps to provide a reliable source for families looking to purchase cars for their new drivers.
"The Kia Soul offers more than just unique styling at a reasonable price … It's also a practical hatchback that packs plenty of useful features into a surprisingly spacious cabin." – Ed Hellwig, Edmunds senior editor.
Kia Soul – The Best Family Car?
In 2018, _ Parents _ magazine and Edmunds joined together again to put together another list for families to enjoy. Out of many cars, experts and editors tested hundreds of new models and selected the 2018 winners based on value, safety features, convenience, and other family friendly attributes. Like the years before, 2018 winners were awarded after a stringent, six-month long selection process.
"The fun design of the Kia Soul gives families more interior space, so car seats are easy to install," – Liz Vaccariello, editor-in-chief of Parents magazine.
We can understand that cool technology isn't everything, although safety is a big one when it comes to family cars. The interior of the 2018 Kia Soul is also something to enjoy. Starting with the second trim, the 2018 Kia Soul Plus, drivers can enjoy many amenities, such as leather upholstery, ventilated front seats, heated front seats, heated rear seats, a heated and leather-wrapped steering wheel, dual-zone automatic temperature control, and smart key with push-button start. The Kia Soul has easily become an icon of urban passenger vehicles thanks to its fun, funky, and functional approach to everyday driving.
"Being recognized as a top family car by Parents magazine and Edmunds for the second consecutive year is a tremendous honor for our Soul urban passenger vehicle … This is yet another testament to the world-class quality, value, and packaging we deliver to our customers." – Orth Hedrick, vice president, product planning, Kia Motors America.
Kia Soul – Best Subcompact SUV?
One more, just for kicks. Well known automotive blog, _ Car and Driver _ , recently named the Kia Soul as the "Best Compact SUV". They actually captured the greatness of the _ hatchback _ pretty well.
"Pleasantly funky-looking with a usable rear seat and a healthy array of available high-rent features, the Soul redefines expectations for a subcompact SUV … It is unabashedly odd in a class where entrants—mostly unsuccessfully—seek to emulate the gravitas of larger crossovers, and the Soul is made more charming by its willingness to lean into weirdness." – _ Car and Driver _
Do you agree? Is the Kia Soul basically the "Best Everything"? Tell us your thoughts on Miami Lakes Kia social media .
*Plus destination
* Photo Source/Copyright: Kia.com *
Previous Post Kia Motors Winning Double Next Post Two More Kia Models Named for Their Safety