Kia Puts Price Tag on New Soul EV – Miami Lakes Automall Kia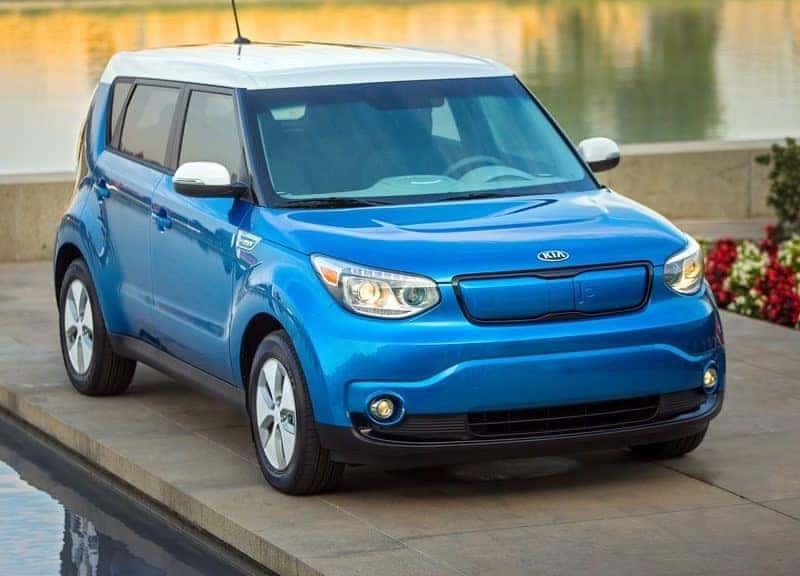 If you're looking for a new Kia, South Miami is one of the best places in the country to find a great deal. However, Miami Lakes Kia, one of the top Kia South Miami dealerships, has the best selection and some of the most competitive pricing. We are excited to welcome the newest 2015 Kia models, including the all-new Soul EV — or electric vehicle. We are also excited that Kia has finally announced a price on the new Soul EV.
The new Kia Soul EV will come with a sticker price of
$33,700. However, buyers will ultimately "pay" less because they will get a $7,500 tax credit from the federal government. California residents will get an extra $2,500 back from their state, knocking the price down to $23,700. That's still quite a bit more than the standard Kia Soul, which starts at $15,900, but it's a bit less than some of its competitors. For example, a Ford Focus electric sells for $35,170 and a Honda Fit EV is priced at $36,625.
Kia will also be leasing the Soul EV for an expected cost of $249 per month for 36 months and $1,999 down. Leasing costs are also in line with competitors. For example, the Nissan Leaf leases for $199 per month with $1,999 down, and the Mitsubishi i-MiEV goes for $189 per month with $3,388 down.
With the price announcement, Kia also revealed more information about the Soul EV, such as that it will get a range of 93 miles per charge (more than the 84 miles the Nissan Leaf gets) and that it will have an energy efficient heating and cooling system that focuses only on the driver when no passengers are present.
The Kia Soul EV will go on sale in October, but it will only be available in California to start. At Miami Lakes Kia, we can't wait until the electric vehicle comes to Florida. We know that our customers will love the spacious room the Soul EV provides while also offering exceptional gas savings.
Until then, we urge customers to visit us to explore our vast selection and learn why we are one of the top Kia South Miami dealerships. Kia has a range of fuel-efficient and affordable vehicles, and we are ready to help you find the right one to fit your needs.
Previous Post When Leasing Might be the Better Option Next Post Is It Time to Buy a New Car?