Kia Motors Takes Home Four Consumer Guide Best Buy Awards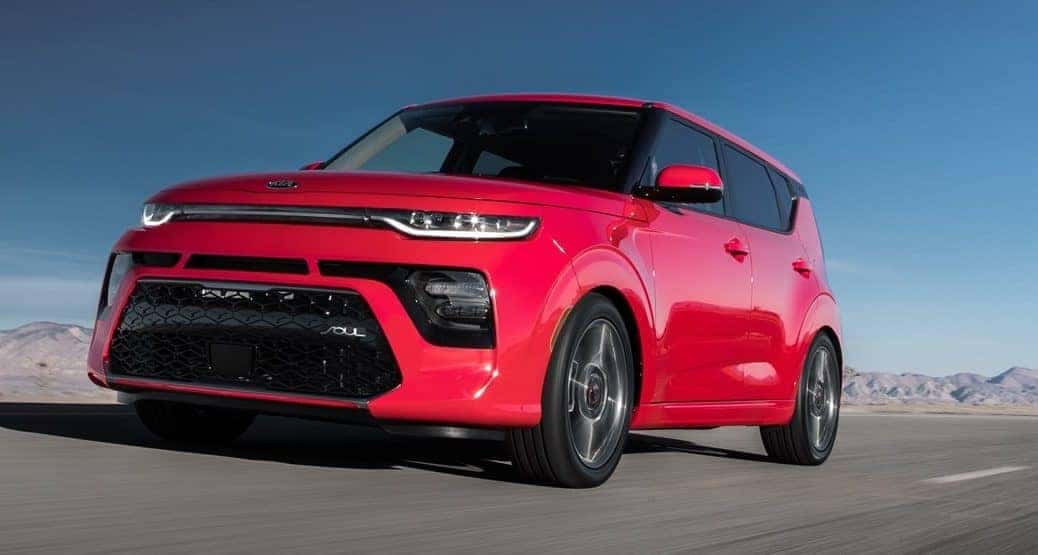 As we get closer to the end of a very long year, many organizations, publications, and businesses are also bringing to a close their studies, reviews, and guides that help the consumer of tomorrow make an informed and confident purchase when scouring through the auto market. One of these many publications is "Consumer Guide". Having recently put together its "Automotive Best Buy" list for 2021, some choice names have popped up on the list, and we're always so proud to see some of our favorites. Time and again, Kia Motors grabs several awards, with some models making a second or seventh return to the list. We're of course talking about the legendary Kia Telluride SUV and funky Kia Soul hatchback.
2021 Consumer Guide® Automotive Best Buy Awards
Consumer Guide may not be a well-known name to all, but what this organization does is right in the name. One of the leading publications in the automotive industry with a team of editors that collectively have over 100 years of experience when it comes to making professional, unbiased evaluations of new and used vehicles. Consumers in the market trust guides like Consumer Guide to help them make informed choices, and when it comes to the Best Buy awards, consumers can know these vehicles are the crème de la crème of automobiles.
Consumer Guide Automotive editors analyze, compare, and evaluate each vehicle with a variety of tests, with over 100,000 miles logged during the evaluation phase. Each vehicle is then scored on price, features, performance, accommodations, fuel economy, reliability records, and resale value. Most vehicles show their worst after 100,000 miles or ten years, so consumers know that a vehicle on this list definitely beats the competition.
Kia Motors Takes Home Four Awards
Kia Motors shows up on the Consumer Best Buy awards time and again, with the Kia Soul grabbing one of the awards every year for nearly a decade. Four vehicles from Kia Motors were selected by the Consumer Guide editors to receive a Best Buy award. The Kia Soul won the award for the Subcompact Crossover category for the seventh year-in-a-row – that's the longest running streak for Subcompact Crossover category – but the Kia Soul also shared the spotlight with a very new model, the Kia Seltos. This newborn is like a distant relative of the Soul with how cool it looks.
Moving out of this category, the massive Kia Telluride SUV won an award in an unlikely category – Midsize Crossover. Hahaha, there is nothing "midsize" about the Telluride. Last, but not least, is a sleeper hit that many consumers miss out on. The Kia Rio picked up an award for the Subcompact Car category. If this vehicle is unknown to some readers out there, it's time to find a new car.
"Claiming four 2021 Best Buy awards reflects Kia's commitment to innovation, design, safety and driver satisfaction. Furthermore, the wide range of Kia vehicles honored proves our world-class model line-up offers a vehicle that suits the needs of every driver…With Telluride taking top honors for the second time and Soul sweeping its category for an incredible seventh year in a row, the Kia brand continues to demonstrate its 'Give It Everything' spirit." – Sean Yoon, President & CEO, Kia Motors America, Kia Motors North America
Kia Motors has always been ahead of the curve when it comes to the automotive industry, with the last several years some of its best. We're looking forward to the rest of the awards surely to come before the end of 2020. Follow along with us on Miami Lakes Kia social media .
Photo Source/Copyright: Kia Media
Previous Post Kia Releases Adventurous Editions for 2021 Kia Sorento Next Post Urban Air Mobility Vision by The Group Named "Best Innovations in 2020"