Kia Motors Produces 3 Million Units in the U.S.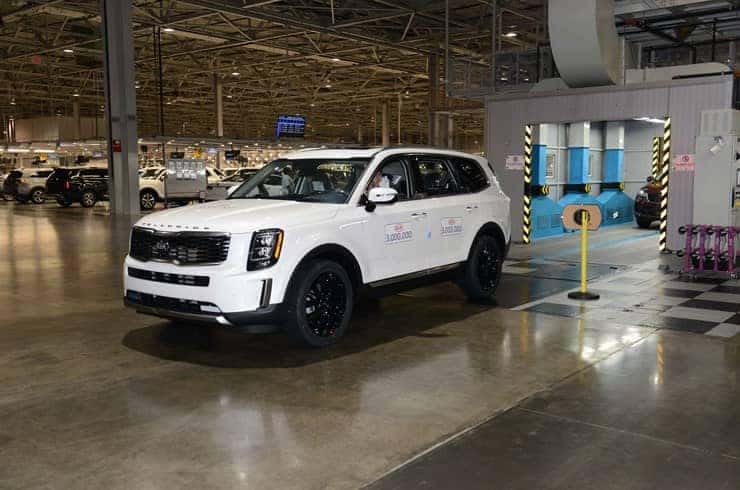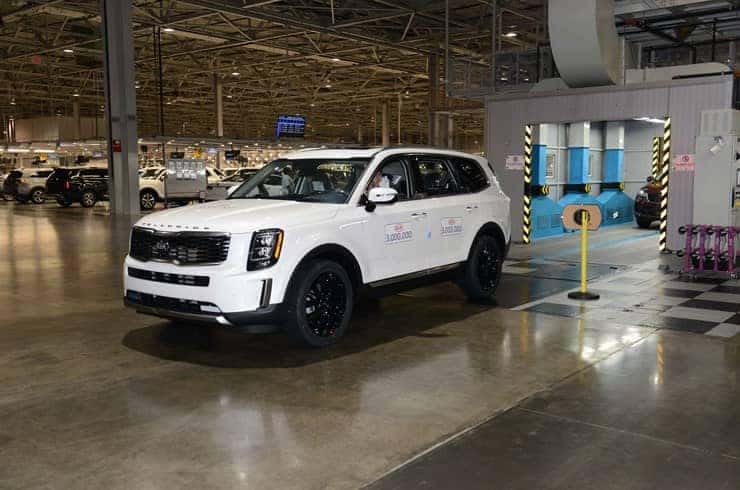 Wow, it feels like it was just yesterday that Kia Motors and the Hyundai Motor Group as a whole hit a large milestone of selling one million hybrid electric vehicles worldwide . That's quite the accomplishment, having sold exactly 1,007,838 units after a large success in sales during the first half of 2019 with 117,109 units sold. A lot of their success came from overseas in their homeland of South Korea, but here in America, there are plenty of fans of Kia Motors. Out of the one million hybrids sold, the Kia Niro, the first-ever hybrid crossover in the world, has sold 318,917 units since its launch in 2017. 2019 must be a year of milestones for Kia Motors, because here in the states, Kia Motors has produced its three millionth vehicle.
It all goes back to 2009. In an effort to increase production and sales, Kia Motors invested more than $1.1 billion the Kia Motors Manufacturing Georgia, Inc. (KMMG) manufacturing plant. The plant began mass production on Nov. 16, 2009, and today, KMMG produces more than 40-percent of all Kia Motors vehicles sold in the United States. That's some foothold.
"Producing three million vehicles in less than 10 years is another example of the commitment and results of the KMMG Team's 'One System, One Team' philosophy…The world-class quality that goes into every Telluride, Sorento and Optima we build is a direct result of the hard work and dedication of our team members, and today we salute their commitment to excellence." – KMMG President and CEO Jangsoo (Jason) Shin
KMMG will celebrate its tenth anniversary of production in late 2019, celebrating a decade of serving Kia Motors. Even better, KKMG is a large part of Kia Motors' history. The Kia Motors Manufacturing Georgia, Inc. (KMMG) is the first manufacturing site in North America for Kia Motors Corporation. Based in South Korea, going global is always hard for an automaker, but with an annual capacity of 340,000 units, KMMG has helped make it happen. KMMG is known as the home to the Sorento SUV, the Optima mid-size sedan, and the Telluride SUV.
Known as the automakers' largest SUV, the 2020 Kia Telluride spearheaded Kia Motors sales during its release in March 2019 . It only makes sense then that the three millionth vehicle KMMG finishes production on is none other than a white 2020 Telluride SX Prestige. It rolled off the assembly line in West Point, Georgia early-mid September 2019.
In case the name didn't give it away, no "SX Prestige" isn't a special trim of the lineup. The 2020 Kia Telluride SX is the high-end trim of the SUV lineup, but Prestige is an add-on package consumers can choose. Someone must have ordered a Telluride with the Prestige package for the three millionth unit, and we can't blame them. The SX Prestige Package includes a number of lovely add-ons. These include: Active On-Demand AWD with AWD lock and snow mode, Nappa leather seating, a head-up display, heated and cooled second-row seating, a heated steering wheel, rain-sensing windshield wipers, a 110-volt home power outlet inverter, and a premium headliner and pillars with cloth.
Sounds nice, doesn't it? Features like Nappa leather, a heated steering wheel, and heated and cooled second-row seats definitely help the 2020 Kia Telluride stand out as one of the most comfortable SUVs out on the market. Want to find your own? Come to Miami Lakes Kia and take the 2020 Kia Telluride for a test-drive today .
Photo Source/Copyright: Kia Media
Previous Post Kia and Hyundai Invest in IONITY for a Holding Stake Next Post Kia Debuts Rear Occupant Alert System