Kia Motors Lands on PARENTS' list of Best Family Cars 2021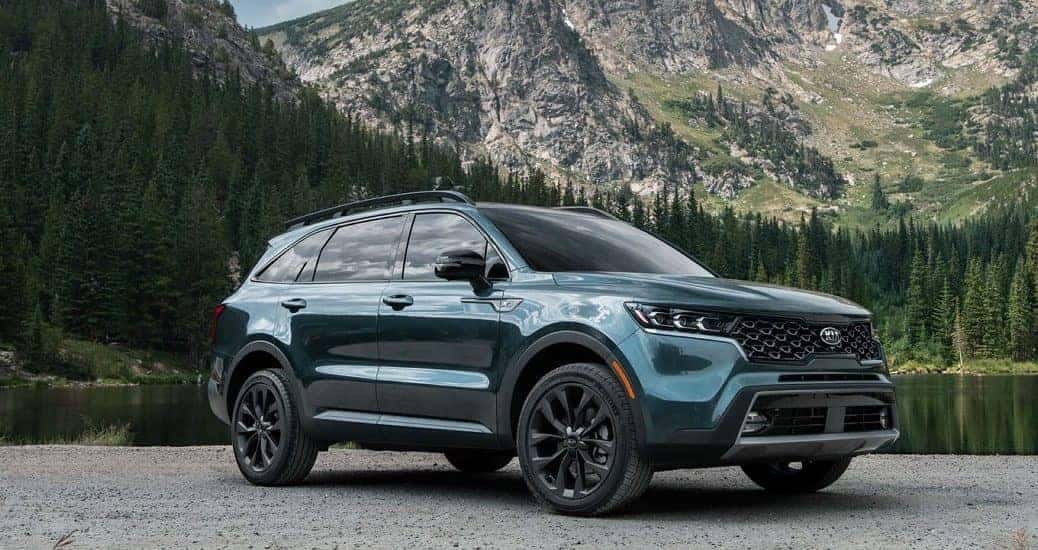 Kia Motors is one automaker really raking it in lately. If it isn't a new vehicle concept, then it's another accolade from a big name in the industry. It's springtime in 2021, and although we're only a few months into the year, every publication and organization wants a piece of this automaker. Only a matter of time before J.D. Power names Kia Motors as a highly ranked automaker during the Initial Quality Study. Until then, we have other names that every consumer, especially parents, look towards when car shopping, especially if in the market for a would-be teen driver if they got behind the wheel of their own. PARENTS, the leading source for busy, millennial moms, just named Kia on its list for Best Family Cars 2021.
This is no small feat. The PARENTS Best Family Cars 2021 list covers a wide selection of new-model vehicles including minivans, three-row SUVs, two-row SUVs, and family sedans. Just to make the list, a vehicle must provide high-tech performance, safety, and convenience features across multiple categories. As any family knows, life can be unpredictable. Having features to match that unpredictability with versatility makes any vehicle an instant win, but with over 50 vehicles being tested by PARENTS experts, competition can be rough. Sometimes, winners also come down to safety features, and Kia Motors has that on lock down with the Kia Drive Wise package , now known as Kia's renowned Advanced Driver Assistance System (ADAS).
Only 24 of the 50 vehicles passed the final tests and made it onto the list for Best Family Cars this year. Amongst them is the Kia Sedona , taking home Best Value for its new design, touchscreen front seatbacks ($1500 add-on), and accommodation for anywhere between five and eight passengers. Another Kia vehicle on the list won "Best Redesign". If someone said "Kia Sorento" they would be right. The new generation of the Kia Sorento has been turning heads as of late, new and improved for the new model year. So good, the new Kia Sorento made it to the finalists for the 2021 World Car of the Year (WCOTY) Awards . Speaking of which, the Kia Sorento did win for its respective car segment during the 2020 North American Car, Utility and Truck of the Year (NACTOY) Awards .
"We're honored to see the best-selling Sorento awarded for its safety technology, smooth ride and stylish exterior…Our diverse lineup appeals to a wide range of buyers, and we're excited to see one of our three-row vehicles recognized as a best buy for families." – Sean Yoon, president and CEO of Kia Motors North America
Diverse is right. Minivans and technologically advanced SUVs aren't the only thing Kia Motors is known for. Far from it. With a large hand playing in electrified vehicles, Kia Motors is one automaker that hasn't shied away from hybrids and electric vehicles. The futuristic Kia EV6 is already on the way and ready to change the way consumers think about electric cars and high-performance. We're talking 0-60 mph in 3.5 seconds kind of performance, and that's from an electric vehicle.
Keep up with all the good news from Kia Motors when you follow us on Miami Lakes Kia social media . Find your award-winning Kia vehicle at Miami Lakes Automall .
Photo Source/Copyright: Kia Media
Previous Post Kia Motors Wins Vincentric 2021 Best Fleet Value in America Awards Next Post Highlights of the 2022 Kia Sportage