Kia K5 Wins a CarBuzz Award for 2020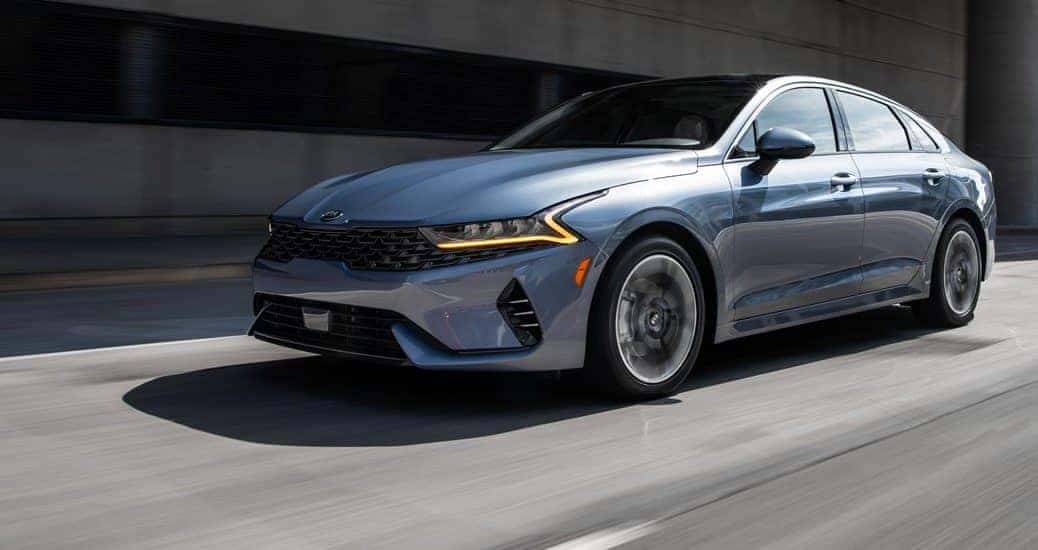 The Kia K5 is the sports car from Kia Motors we've been waiting for. In all actuality, the Kia K5 has been around for years. Remember the Kia Optima ? Same car, different name, and a whole different look. We're not sure why Kia Motors America (KMA) changed the name to what the vehicle is known as in its South Korean market, but with all the crazy wicked stunts the Kia K5 has been doing since the name change. The next generation of the Optima, the K5 has been redesigned to look like the sports car it was always meant to be, almost on par with the Kia Stinger, a luxury sports car affordable by all. Heck, the Kia K5 is just as affordable, with a starting MSRP of $23,490 (plus destination fee). The Kia K5 also just landed a place in the winner's circle during the CarBuzz 2020 People's Car Awards.
Who Is CarBuzz?
Although a well-known name in the industry, anyone just entering the auto market may not have heard of CarBuzz. Like the many publications and organizations out there reviewing vehicles all year long, CarBuzz informs consumers by providing them with industry news and reviews, all for free of course, to help consumers make an informed car buying decision. It can be a little overwhelming, and having all this information ready on a mobile device takes away some of the stress. Now the brand's most powerful mid-size sedan ever with turbocharged engines, available all-wheel drive, and a technology-packed premium interior, it's no wonder so many are heralding the new Kia K5.
"The K5 proves that the sedan still holds an important place in a crossover-dominated market…After driving the new K5, we came away impressed with its unique style, well-organized interior, premium materials, sporty driving manners, and outstanding safety technology. Unlike the Optima before it, the K5 offers optional all-wheel drive, opening it to new customers in colder climates who would have otherwise only considered a crossover. The addition of the sporty GT model with 290 horsepower and 311 pound-feet of torque will even give enthusiasts something to lust over at an affordable price point. We think the K5 offers the best blend of features and fun on a budget, making it the clear winner of this year's People's Car category." – CarBuzz Senior Editor, Jared Rosenholtz
The Death-Defying Kia K5
Check out the first stunt Kia Motors put together to show off the performance of the Kia K5 below.
Now with that out of the way, we're sure people want some schematics. We're talking a 1.6-liter turbocharged 4-cylinder engine able to generate 180 horsepower and 195 lb-ft of torque. This engine comes standard on all trims aside from the K5 GT trim. This beauty is powered by a 2.5-liter turbocharged 4-cylinder engine able to generate 290 horsepower and 311 lb-ft of torque. When it comes to luxury, the Kia K5 has an assortment of available technology and convenience features, including a a panoramic sunroof with LED interior lighting, heated and ventilated front seats, wireless Apple CarPlay and Android Auto, and Kia Drive Wise technology to create a safe ride for all. The 2021 Kia K5 GT has a starting MSRP of $30,490 (plus destination fee) – still pretty affordable.
Looking to get behind the wheel of the sickest vehicle from Kia Motors to date? Contact us at Miami Lakes Automall about the Kia K5 and getting an at home test drive.
Photo Source/Copyright: Kia Media
Previous Post Kia Motors Won 2020 Next Post Kia Motors Wins CPO Title Once Again