Kia Cee'd Spied, More Details Coming after Frankfurt Motor Show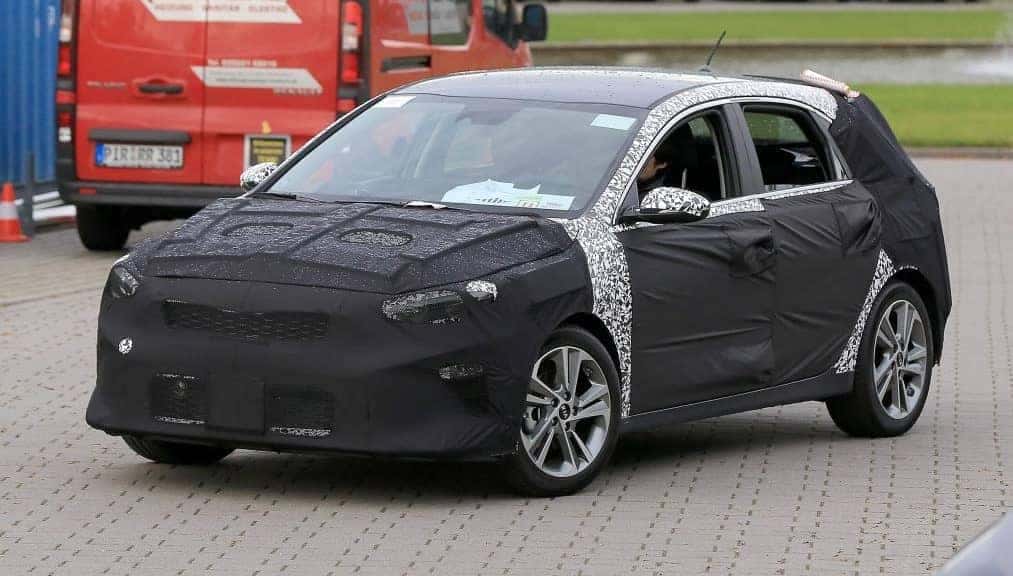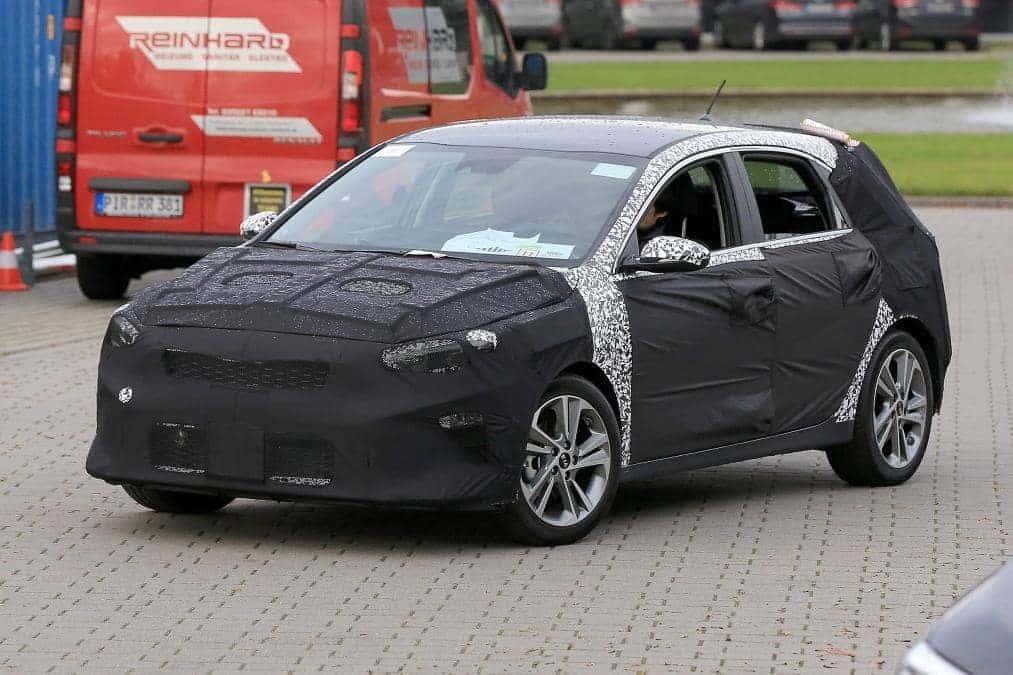 Kia Motors is back at it again. We're starting to think they're in competition with Mitsubishi Motors, because with every vehicle announced by either auto brand, another follows. First we had the Kia Stinger, then the Kia Niro hybrid crossover, then the Kia Stonic said to also have a PHEV variant, and now we have an upcoming Kia Cee'd hatchback.
The Kia Cee'd was teased earlier this year, but there was not much to say aside from the Kia brand tiger nose grille and sleek headlights. Today, we can see there is a little more style coming out for this new vehicle. Kia has already claimed to be heading in a newer sportier direction, keeping up with their philosophy on style and design . They've also discussed releasing sportier looking vehicles like the 2018 Kia Stinger and new Kia Rio and Rio5 models . Based on the camouflaged picture above, one could easily mistake the hidden Cee'd for a Kia Rio5 hatchback model.
Inside there will be a driver-oriented console with a touchscreen display, and given that Kia has UVO eServices, that means Apple CarPlay and Android Auto will be included. No word on any change in the powertrain, but the Kia Cee'd will come with the usual advanced safety features available, such as Autonomous Emergency Braking, Blind Spot Detection, and Lane Keep Assist.
Ultimately, we won't know many more details until the 2017 Frankfurt Motor Show, which happens from September 14-24. There's word on two more models Kia will also unveil alongside the Cee'd, one wagon and one sports wagon.
* Good news all around. Stay in touch with us on social media for more positive vibes about Kia Motors. On the hunt for a Kia? Miami Lakes Kia has a large selection of Kia models including the newest Kia, the Kia Niro. You can view all of the available Kia inventory online at Miami Lakes Automall . *
* Photo Source/Copyright: autoexpress.co.uk and otokokpit.com *
Previous Post What is a Model Year and When to Buy a Car Next Post Kia Motors Wiping Up the Auto Market with Awards