Kia America Attends 2022 Electrify Expo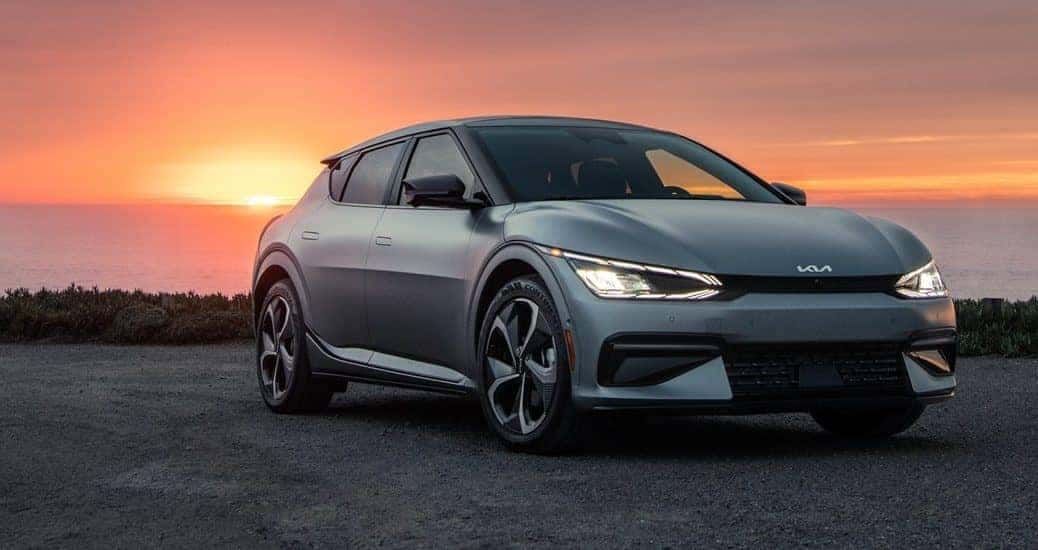 The 2022 Electrify Expo is in full-swing, and this year is going to be something special. Over 120 different brands will be attending the expo to push the limits of electrification and discuss the challenges, insights, research, and trends in electrified mobility. With a focus on mobility for all, an all-electric future is coming soon, and companies like Kia America will be joining cutting-edge mobility companies at the Electrify Expo to tackle the future of electrified vehicles. Plus, of course, the all-new Kia EV6 will be on display for attendees of the Expo to experience first-hand. That's always a plus – remember the Kia EV6 test drive during the 2022 Chicago Auto Show ?
So, a little more about the Electrify Expo. North America's largest electric vehicle festival, over 1 million square feet are dedicated to the event in several locations. Having already launched the first series of the Expo in Long Beach, California in early June, 2022, four more locations are on the agenda. Next up, the Electrify Expo will take a stand in Seattle, Washington this month (July 2022), then heading over to New York, NY in late August (27-28, 2022), down south in our own Miami, Florida from October 8-9, 2022, and finally heading to Austin, Texas from November 11-13, 2022. All attendees are in for a great show, able to experience all kinds of electric mobility coming to the market in the near future.
"Electrify Expo brings together the top companies and executives in electrification to share knowledge and discuss how we'll make the transition to all-electrified vehicles as seamlessly as possible…The impact that the Electrify Expo events will have on us cannot be overestimated. Kia is the third best-selling manufacturer of EV vehicles in the U.S. thus far in 2022 and we are proud to collaborate with our industry colleagues to chart the best path forward and help shape the future of the automotive industry." – Eric Watson, vice president, sales operations, Kia America
There are a lot of topics set for discussion during the Expo, tackling things like the legislation affecting the EV industry, range anxiety, battery materials and sustainability, charging infrastructure, and supply chain barriers. These are all challenges we've heard of and discussed in-length over the years, and it's going to take a lot of education to the masses to get past some of these. That's why the Electrify Expo has expanded its industry-facing events and education programs this year to cover these challenges in length. During the expo, there will be a full day of programming, industry leadership, and breakout sessions for the Auto and Micromobility categories dealing with an electrified future.
Also making some noise at the Electrify Expo will be the future of autonomous driving applications. In addition to the Kia EV6, attendees will get to experience some interesting electric vehicles (EVs). Electric motorcycles, electric bikes and scooters, electric golf cars and PTVs, and even electric skateboards and hoverboards will make their appearance at the expo. Not only will attendees be able to test drive some of these on courses designed to experience such products in a safe environment, but the electric skateboards and hoverboards will be available for purchase. Take one home and be the first on your block to show what these personal EVs can do. Want to follow along with us on what news comes from the Electrify Expo? With the second event this month (July 2022), there will surely be more to talk about soon. Join the discussion with us on Miami Lakes Kia social media . You can also experience the Kia EV6 for yourself at Miami Lake Automall .
Photo Source/Copyright: Kia Media
Previous Post HMG and Kia Supernal Unveil eVOTL Aircraft Next Post Kia Earns Highest Ranking Three Times During 2022 J.D. Power APEAL Study