J.D. Power 2018 Multimedia Quality and Satisfaction Study and Kia Motors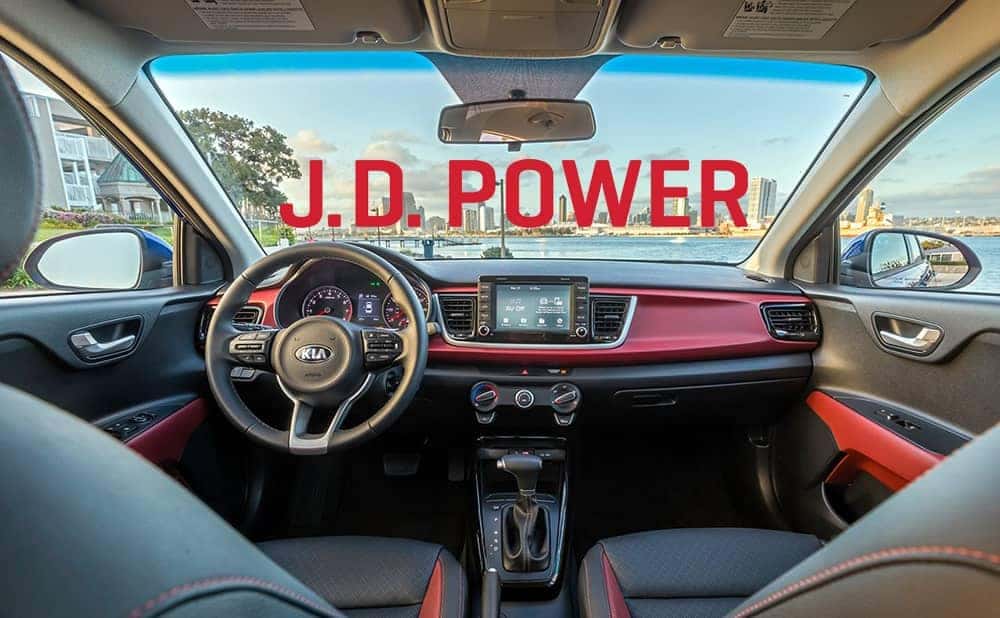 Woo, Kia Motors is gaining all sorts of recognition these days. Just back in September, J.D. Power named the Kia Stinger and Kia Optima during their 2018 Tech Experience Index Study . Apparently, they're still collecting and analyzing the results of other studies, because two vehicles from Kia Motors have been named again. This time, J.D. Power is taking a good look at multimedia systems, their quality, and customer satisfaction.
J.D. Power U.S. Multimedia Quality and Satisfaction Study
Bit of a long name there, but this study is another one for the books. The J.D. Power U.S. Multimedia Quality and Satisfaction Study is conducted every year to correctly analyze vehicle owner experiences with the quality, design, and features of their automotive sound system, including the hands-free features we love to use, although they may not always hear us correctly. "No, Alexa. Shut up, Alexa."
This study allows J.D. Power, and the survey itself, to hone in on audio/multimedia system quality and when things go right, or things go wrong. Automakers must love these studies – in a not so ironic way. It's a great way for them to learn about their technology and how their consumers feel about them. Plus, it's a useful tool for consumers who are set on getting top-notch quality and technology when car shopping.
Going on for three years, 2018 being the third, the Multimedia Quality and Satisfaction Study measures the experiences and opinions of vehicle owners regarding the quality, design, and features of their ACEN system in the first 90 days of ownership. If that acronym is new to some, don't worry, it's new to us too. "ACEN" stands for in-car audio, communication, entertainment, and navigation (ACEN) technologies.
Multimedia system quality is determined by the number of problems a vehicle owner experienced per 100 vehicles (PP100). The lower the score, the higher the quality of the ACEN. Several automakers were named, showing improvements and top performance for this year.
"In-car multimedia has been a problematic category for automakers for several years, as ever-more elaborate navigation, voice recognition and entertainment systems have proliferated in vehicles of every type…While the area is still the leading cause of new-vehicle complaints—with voice recognition technology continuing to lead the way as the number one complaint for a sixth consecutive year—we are seeing some serious improvement across the board, with some manufacturers really raising the bar on delivering quality multimedia technology experiences for their customers." – Brent Gruber, Senior Director, Automotive Quality Practice, J.D. Power.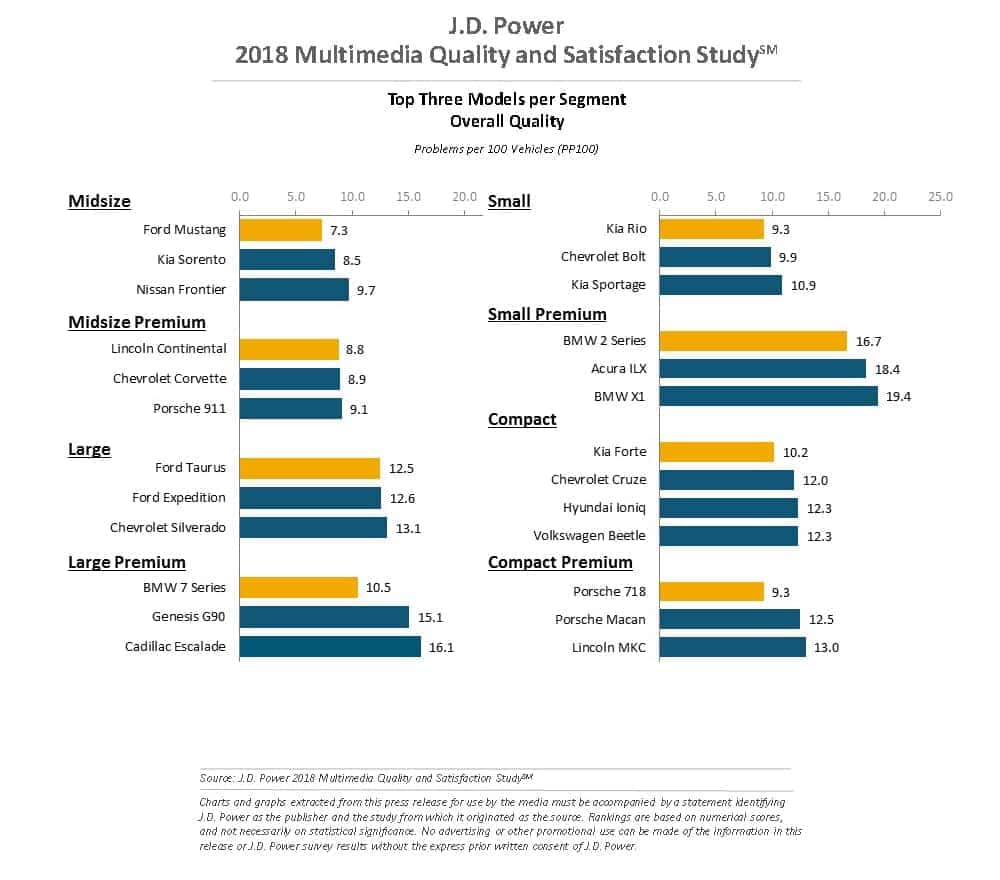 The Winners
As noted, two vehicles by Kia Motors were named as some of the vehicles with the least problems per 100 vehicles, or highest quality of ACEN in their segment. The Kia Rio was ranked highest in the small mass market segment, and the Kia Forte was ranked highest in the compact mass market segment. Both of these vehicles are actually really great, but don't receive a whole lot of spotlight, so it's nice to see their names up on the scoreboard, along with Ford, BMW, Porsche, and Lincoln.
Interested in getting your own Kia vehicle with great ACEN technology? Stop by Miami Lakes Automall for a new Kia Motors vehicle today .
Photo Source/Copyright: jdpower.com
Previous Post Kia Motors Works on New Drivetrain Transfer Case Next Post Kia Motors is Going GT