Inspire Excitement In A Kia Soul Exclaim(!)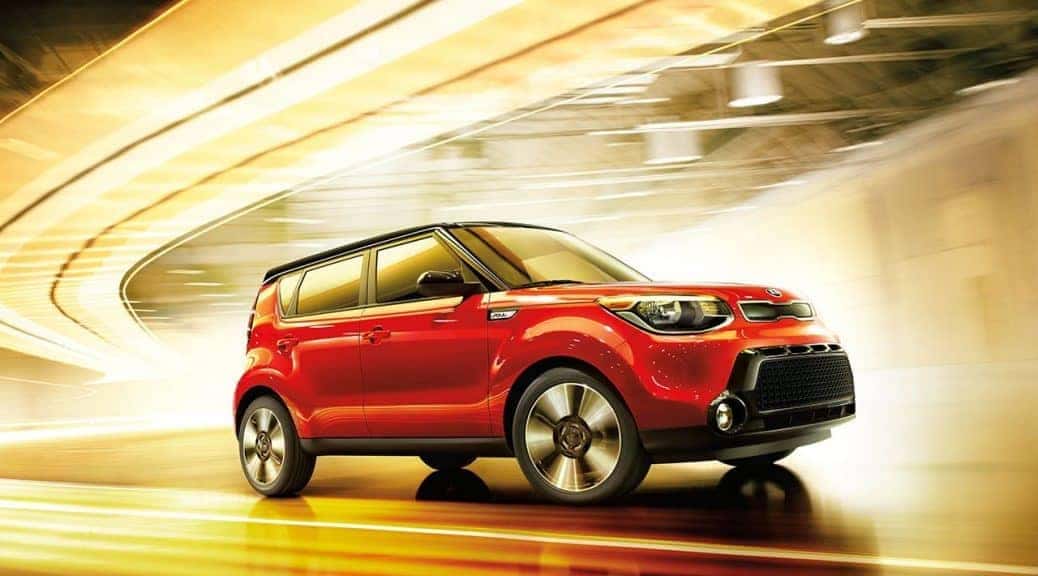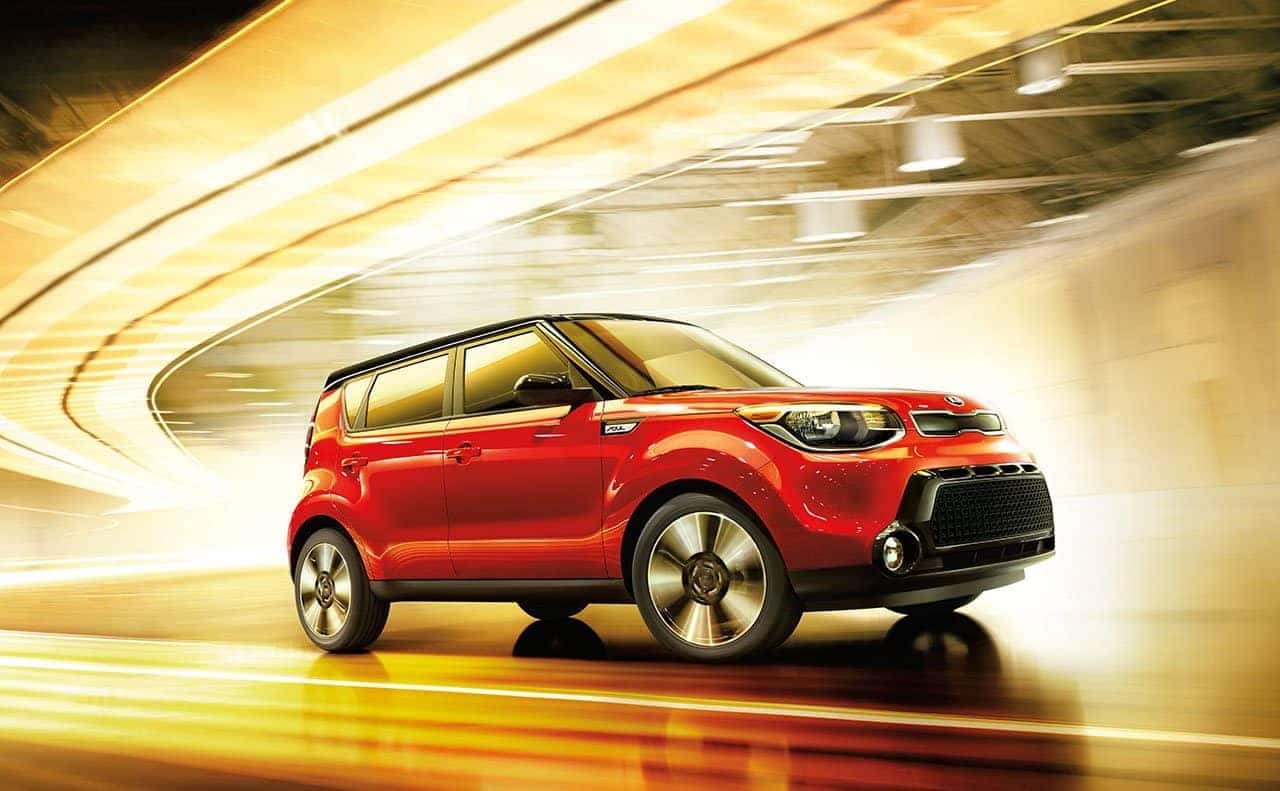 What makes a car fun?
Some say that style is most important, while others prefer strong performance – but at the end of the day, everyone can agree that a really fun car should, above all, inspire excitement. There are a lot of ways to bring a little excitement into your new vehicle, but few are quite as effective as a stand-out appearance both inside and out that provides just the right mix of attitude and comfort for all your cruising pleasure. Among those affordable, attractive, and powerful options available today, none offer as much excitement as the * 2016 Kia Soul Exclaim(!) * .
This impressive trim offers a wide array of standard and available features and design elements for you to truly personalize your Exclaim into the Kia that's perfect for you. Plus, with a reputation for advanced safety and excellent performance represented throughout the Soul lineup, drivers know they're choosing the best when it comes to providing a unique and respectable presence on the road.
Take just one look at the Exclaim trim and you'll notice all the little details that, together, make up one impressively stylish crossover. For instance, the standard chrome and gloss black grille, the LED mirror-mounted turn signal indicators, or the available High-Intensity Discharge (HID) headlamps surrounded by LED Positioning Lights. These clever accents give your Soul that refined look that's guaranteed to turn heads.
Standard 17-inch alloy wheels give the Exclaim trim a lift above the basic Soul layout, but it's the available 18-inch alloy wheels with metallic gray inserts that give this premium trim its distinctive flair. Adding to the low-profile flair are body-colored power mirrors and body-colored front and rear bumpers to bring that sleek and stealthy style everywhere you go.
But the best of what the Exclaim has to offer can be found in the cabin itself, which comes decked out in premium leather from head to toe – that is, covering all the seats, the dash, and accenting most of the controls, including the steering wheel and shift knob. A premium 10-way power driver's seat is available heated and, with the premium Umber appearance package, is covered in luxurious Nappa leather. Plus, with top-of-the-line features like keyless entry and standard chrome-brushed door handles, there is no question as to how stylish a Kia can really be.
And though style itself is as important as ever these days, no modern vehicle is complete without a worthwhile entertainment system – and the Exclaim delivers on all fronts. Whether you're jamming out to your favorite music through the UVO connectivity services via your connected device or through the available 8-inch touchscreen, you'll be basking in the sound of whatever you want to hear – especially with six premium speakers enhanced by dash-mounted tweeters. Or, for those really looking to turn it up, the available Infinity Audio System with a center speaker, subwoofer, and external amplifier can be combined with speaker lights and interior lighting for a party-ready style that you can transport anywhere, anytime.
While many other competitors may offer excellent quality in exchange for a lame style, the Kia Soul Exclaim offers no concessions when it comes to providing one excellent ride for your next adventure. Whether you're looking for a new reliable cruiser or the perfect ride to match your social life, the Soul Exclaim might just be the perfect fit for your driving needs – and might inspire a little excitement along the way.
Previous Post Get Electric With Two Hybrid Kia Optimas for 2017 Next Post 2016 Kia Sedona SXL: Luxury For You – And The Whole Family