Get Electric With Two Hybrid Kia Optimas for 2017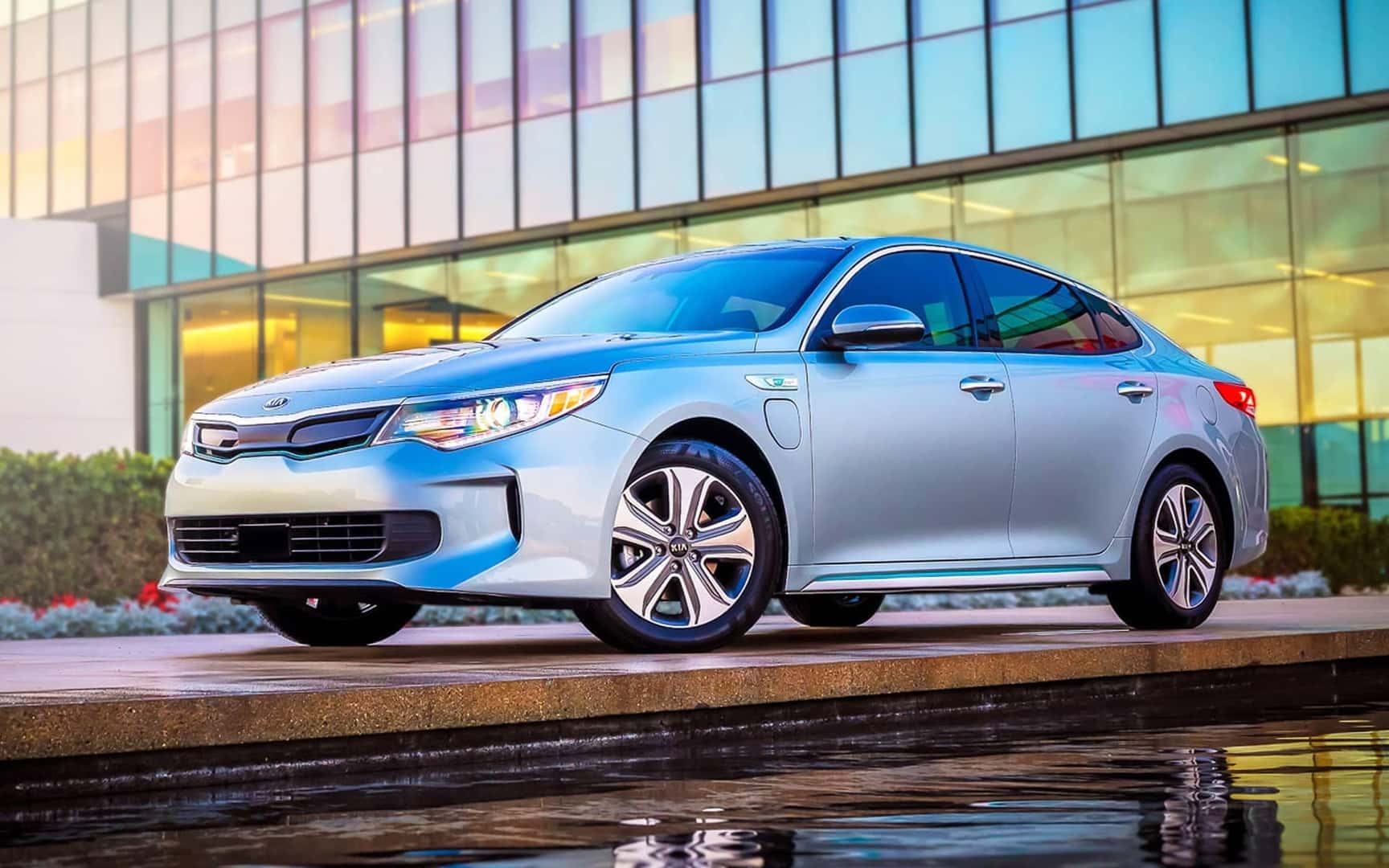 If you've been lucky enough to get behind the wheel of a 2016 Kia Optima , you know just how much this impressive model brings to the table. Excellent performance, efficient design, and modern style all seem to go hand-in-hand when it comes to Kia vehicles – partly, we think, because this Korean automaker has been working tirelessly to break into the American market, and with excellent results. Currently one of the dominant forces in the auto market, Kia has strived to create some of the most exciting, most well-outfitted, and most forward thinking cars available today, and manages to keep them all at an affordable price. That's why we're so excited to see Kia turn their attention toward making a hybrid Optima in not just one, but two ways: a traditional Hybrid that relies on regenerative technology, and a hyper-efficient Plug-In Hybrid that prioritizes the electric motor for total reliable electric power.
These new hybrid options for 2017 – expected for release sometime this summer – herald a new ideology in Kia's design department around efficiency, all part of Kia's stated goal of increasing efficiency by 25 percent by 2020. That's an ambitious goal, but with options like these hybrid Optimas on the horizon, that may not be too far-fetched of a benchmark.
For the traditional Hybrid model, the Optima will be powered by a new two-liter GDI (gasoline direct injection) engine, a more powerful electric motor, and a larger-capacity battery, all of which are designed to seamlessly switch between electric and gasoline power for optimal efficiency and satisfying acceleration. And since this model has an electric motor, take-off feels almost instantaneous thanks to the lack of moving parts found in a standard gasoline engine. Plus, with the security of having that gas engine on board for when it's needed, generating up to 193 horsepower of total combined power when both systems work together, you're covered no matter what.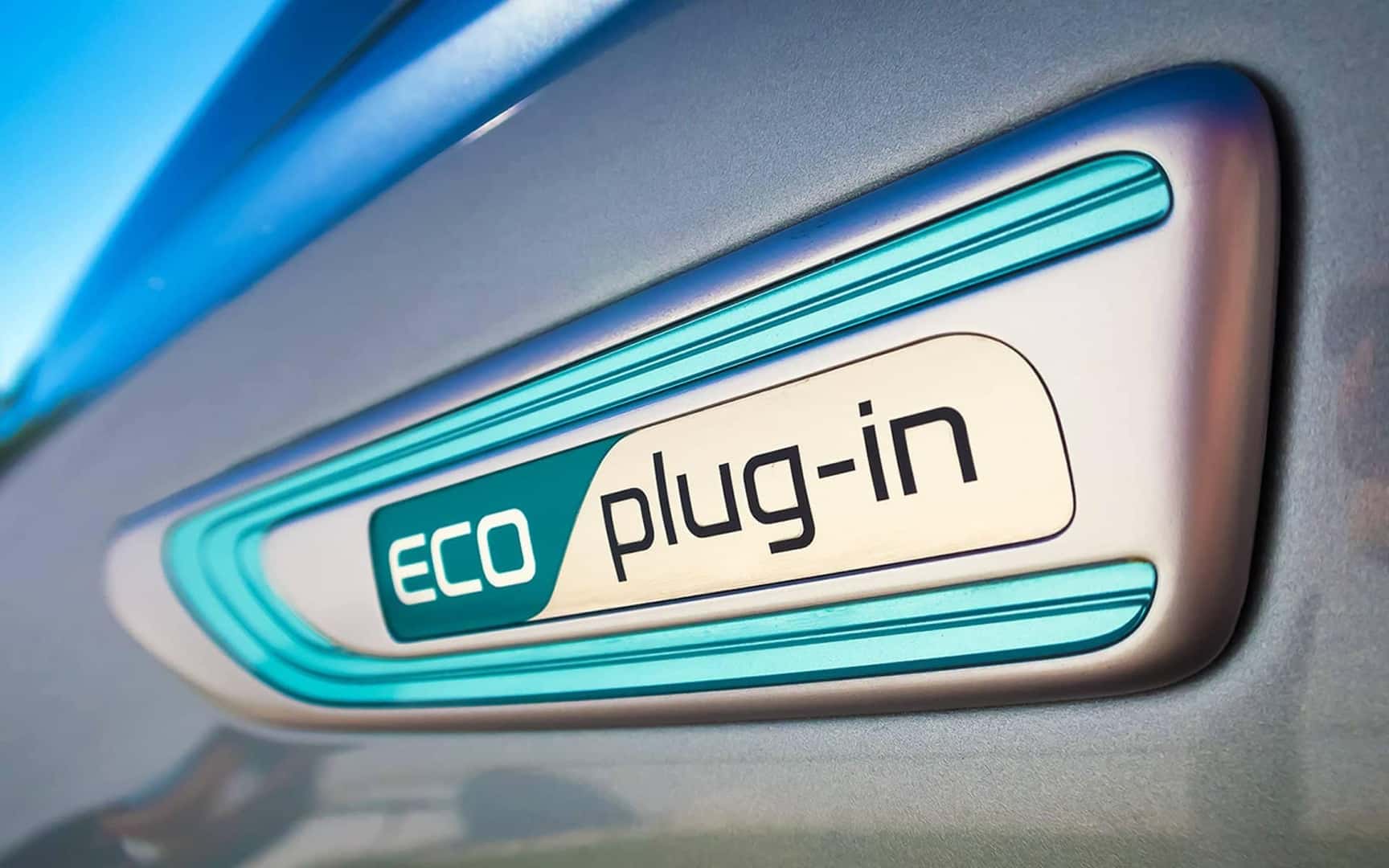 For those looking for even more efficiency without sacrificing style, the 2017 Optima Plug-In Hybrid provides a superior Electric-Only driving mode that uses no gas and smoothly switches between EV and Hybrid modes when certain driving conditions require it to do so. Utilizing a similar 2.0L four-cylinder GDI engine with a six-speed automatic transmission, the Plug-In Hybrid can push out an impressive total of 154 horsepower and promises an astounding 600-mile driving range with a full battery and full tank of gas, or up to 27 miles on electric power alone. The 9.8 kWh lithium-ion battery pack maximizes Regenerative Braking to help keep power levels climbing during your drive, while a full charge to the battery takes less than nine hours with the standard charger and, even more impressively, less than three with the 240V fast charger.
No matter which drivetrain option you choose, you can rest assured your Kia Optima will come with the latest in entertainment and safety technology as well, including preventative safety tech like Autonomous Emergency Braking, Blind Spot Detection, Lane Departure Warning, Front Collision Warning, and Smart Cruise Control to give you even greater peace of mind on the road. And for those who like to blast the tunes, available Apple CarPlay and Android Auto features plus 4G LTE Wi-Fi help you connect to your Optima and stay entertained no matter where you find yourself.
Whether you're a long-time Kia lover or new to the game and drawn in by the impressive Optima line, there's sure to be a hybrid Optima option for even the pickiest drivers in the months to come. Get in contact with your local Kia dealer and get some information today, and you could be among the lucky few to pilot one of these impressive hybrids when they finally hit the lots later this year.
Previous Post Anticipating the 2017 Kia Niro Next Post Inspire Excitement In A Kia Soul Exclaim(!)