Improved All-New 2017 Kia Cadenza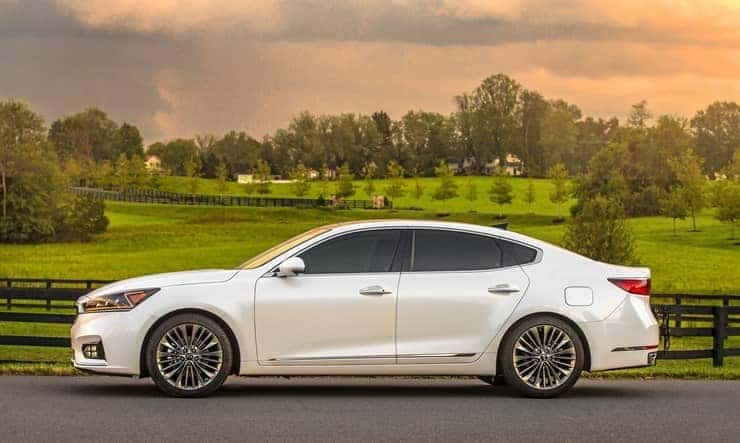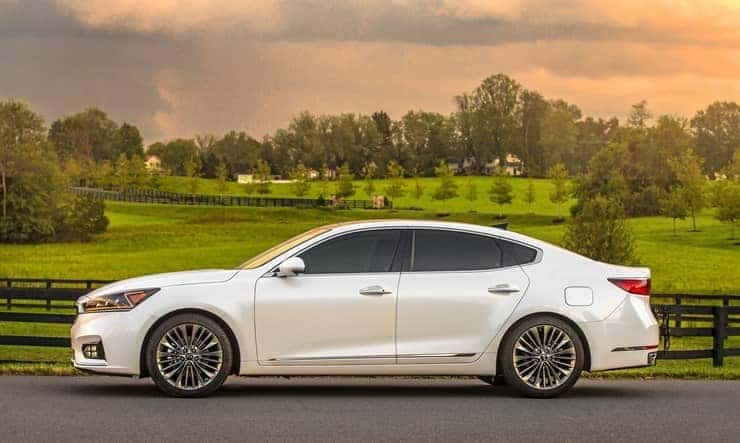 The Kia Cadenza is mid-sized sedan designed with comfort in mind. For the 2017 model year, the all-new Kia Cadenza was completely redesigned and it has luxury features and a comfortable cabin, while looking a bit sporty. From the engine to the interior, there are a variety of new features on the all-new 2017 Cadenza.
New Styling
Perhaps the most noticeable change on the all-new 2017 Kia Cadenza is its styling. The redesigned Cadenza looks more expressive and sportier than previous models. An interesting new exterior feature for the 2017 model is the option of two different grilles. Additionally, exterior features like the LED "piano key" taillights, a wider and lower body, and chrome accents help to give it a more athletic appearance style.
The Cadenza's new interior is where luxury comes into play. The interior features soft materials and shear surfaces and a wraparound dash that flows into the door panels. The vehicle features a 360-degree surround view display of the vehicle, which is seen on the touchscreen on the dashboard. Additionally, for the 2017 model year, there are more interior color combinations available and buyers now have the option of upgrading to Nappa leather seating.
Performance
The 2017 Kia Cadenza is powered by a 290-horsepower 3.3-liter V6 engine that has a better fuel economy than its predecessor. The engine is paired with a eight-speed automatic transmission and together, they give the Cadenza a fuel economy of 20 mpg in the city and 29 mpg on the highway.
Safety
The 2017 Cadenza is equipped with more safety features than the previous model. To help protect drivers and passengers in the event of an accident, the 2017 Cadenza is made up of more than 50 percent Advanced High Strength Steel. Knee airbags, Amplitude Selective Damping shock absorbers, a new 32-bit Electronic Control Unit (ECU) for steering, and increased door dent resistant door panels are just some of the Cadenza's other new safety features.
Interested in the Cadenza, keep a look for it soon at Miami Lakes Automall. Until then, check out our current inventory here.
Photo source: Kia
Previous Post Kia Announces Kia Optima PHEV for 2017 Next Post Are You Ready? 6 Tips to Prepare Your Car Before Matthew