Kia Announces Kia Optima PHEV for 2017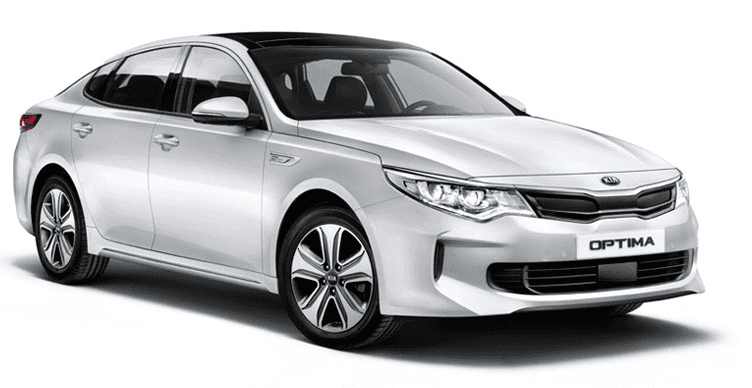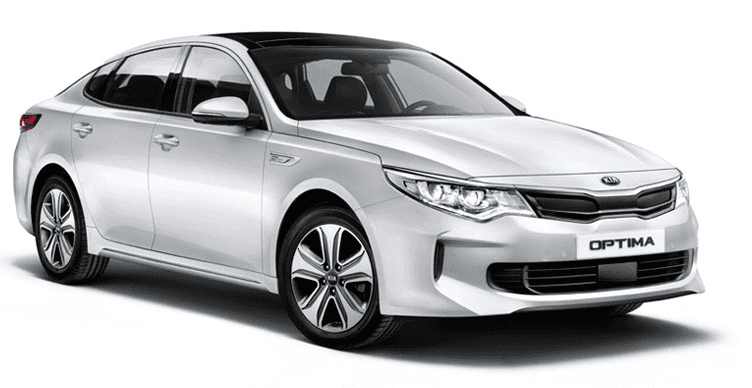 Kia has been kicking up dust for awhile now with it's eco-friendly vehicles such as the Kia Optima Hybrid, the Kia Niro, and Kia Soul EV. Well, what's better than a hybrid for eco-sustaining enthusiasts? A PHEV vehicle, Kia's first to be exact, and they're putting the name on one of its best and brightest – the Kia Optima PHEV is coming to town.
Originally teased back in June, Kia released a single webpage discussing some of the outstanding features and design choices for the Kia Optima PHEV. First off, plug-in hybrids have a charging port, so that will be a new exterior feature. Second, the Optima PHEV will have re-profiled front and rear bumpers that enhance airflow over the body and improve aerodynamics.
The modern tech features are things we've seen before and others we've wanted for the past half a decade . These elements include 8-inch display with navigation with Kia's Connected Services, a 10-speaker sound system, and a _ wireless _ phone charger. Kia is also top-of-the-line in terms of safety, so the Kia Optima PHEV will come with all the gizmos and gadgets that help to keep drivers safe, such as Blind Spot Detection and Rear Cross Traffic Alert, Advanced Smart Cruise Control, and an Autonomous Emergency Braking System.
Enough about gadgets, what's the range on this thing? Well, the Kia Optima PHEV will be combining a 2.0-litre GDI petrol engine (generating 156 horsepower) with a 50-kilowatt electric motor powered by a 9.8 kWh lithium-ion polymer battery pack. All-in-all, it's expected to have an electric-only range of 54 km/33 miles. That's enough for most commutes, and with electric charging stations popping up more than ever, and the backup engine, drivers will be able to drive for miles on end.
To sweeten the pot, Kia is placing a generous 7-year warranty on the battery and the car. EV, PHEV…what will see from Kia next?
Previous Post Two Revamped 2017 Kia SUVs are Taking Home Awards Next Post Improved All-New 2017 Kia Cadenza