Comparison of Kia Stinger and Dodge Charger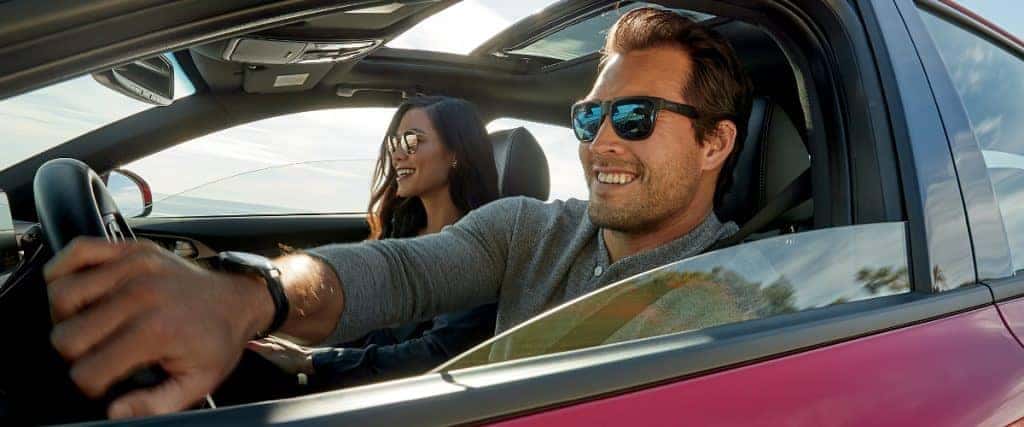 Back when the 2018 Kia Stinger first came out, we were blown away. So was everyone else with how many awards the Kia Stinger won from the day of its debut and throughout the year. We also wanted to let consumers know that, although the Kia Stinger is on the luxury end of sports cars, it still makes a good case for four-door family sedans, and if looking for something similar but a smaller price tag, the Kia Optima is a good choice . Speaking of four-door family cars, the 2019 Dodge Charger is also making a testament to the class segment, and with both sports cars here at Miami Lakes Automall, we think family cars are here to stay.
More Power!
For now, anyways. With Dodge going electric in the coming model years, stating that 2020 will see some hybrid options, possibly with the Challenger or Charger nametag, it might be a good time to look at getting a four-door family car while it can still be called a sports car. Yes, although both vehicles have some pretty standard powertrains, a four-cylinder turbo in the Stinger and the 3.6-liter V6 in the Charger, many would still call them sports cars, and there's a pretty obvious reason why – potential.
Sure, the base Kia Stinger trim comes with a 2.0-liter turbocharged four-cylinder engine under the hood, able to generate 255 horsepower and 260 lb-ft of torque. It may not have the same oomph of the 365-horsepower twin-turbo V6 engine under the hood of the Stinger GT trims, but it still has launch. The vehicle drivers like a sports car with either powertrain, and with all-wheel drive, the Stinger can handle a variety of road conditions.
Under the hood of the base Dodge Charger is the popular Pentastar 3.6-liter V6 engine that can generate 300 horsepower and 264 lb-ft of torque. It's no SRT Hellcat, but it's responsive, the transmission is refined, and it has experience. The Kia Stinger is still fresh out of the gates, but the Dodge Charger is tried-and-true to the sports car of family sedans. The Charger also features a front-axle disconnect system that switches the drivetrain back to the rear wheels when all-wheel drive isn't needed.
Style In-and-Out
Both of these vehicles are stylish, we're not gonna lie. Plus, with all the decals, graphics, and colors Dodge offers, consumers have plenty of ways to give their Charger some signature style. When it comes to sports car versus family sedan, this is where the Kia Stinger has the edge. Made with a smaller wheelbase and smaller dimensions than the Dodge Charger, the Kia Stinger is actually _ very _ roomy inside. With a liftback design and a hatchback trunk, there's 23.3 cubic-feet of cargo space. Plus, a smaller car also makes for a more agile car, the solid steering weight gives the Stinger some impressive handling on the road and offers five drive modes for those that have a personal driving style.
A little larger, the Dodge Charger can be called a muscle car, a sports car, or a family car. A longer wheelbase is a testament to the smooth and stable feel of a sedan on the road, and with larger openings, getting in and out of the vehicle is easy, even for the little ones. The Dodge Charger does drive like a sports car and can still tear up the racetrack of cruise down the highway without complaint. Drive modes can also be found on the Dodge Charger for a little.
Features for the Price
Here's where the Stinger may win out in the comparison. Nearly every Kia Stinger is the same, aside from the powertrain, advanced safety features, and a few upscale options. Even if a consumer were to choose the base option, they're still getting a pretty dandy sports car that comes with a 7-inch touchscreen powered by UVO eServices, Google Android Auto, Apple CarPlay, a six-speaker system, and Bluetooth wireless technology.
The same array of standard options can't be said for the Dodge Charger, but its tech features do match up. A six-speaker system can play tunes from a smartphone with Apple CarPlay or Google Android Auto, and comes with a 7-inch touchscreen powered by Uconnect. There's always add-on options, like heated and ventilated seats trimmed in leather for a more upscale look without going too high up the lineup.
If looking for a budget, both vehicles are priced fairly. The 2019 Kia Stinger has a starting MSRP of $32,990 (plus destination fee), and the 2019 Dodge Charger has a starting MSRP of $29,220 (plus destination fee). With both vehicles making a powerful claim for sports cars and family sedans, find yours at Miami Lakes Automall.
Photo Source/Copyright: Kia Ad Planner
Previous Post Kia Updates the Kia Niro and Niro Plug-in Hybrid Next Post The All-New 2020 Kia Soul Brings the Goods