What Should be in Your Car's Emergency Toolkit – Miami Lakes Automall Kia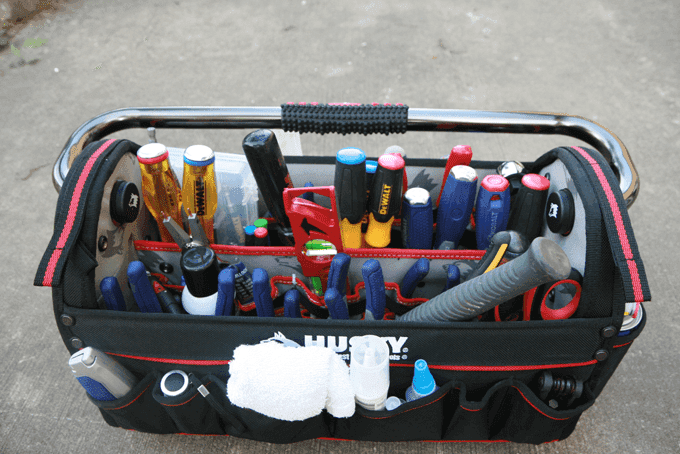 When you're looking for a new Kia, South Miami offers many excellent options, but none as good as Miami Lakes Kia. We sell a wide selection of new and quality previously owned Kias to help you find exactly what you need in your next car.
Kia is a quality brand that will offer you safe and dependable performance. However, even the safest and most dependable cars can experience troubles from time to time or become the victim of accident, whether as the result of the weather or another vehicle.
Stocking an emergency kit in your car can help you be prepared in case of any accident. Here are a few of the top things you should include
in your car's emergency toolkit:
Mechanical Tools
If your car experiences a problem on the road, you don't necessarily have to be a mechanic to fix it. Some simple tools can help you get back on the road or get to a service station. Some top mechanical tools to include in your kit are:
Jumper cables
Crowbar
Tire jack
Wrenches, pliers and screwdrivers
Tire pressure gauge
Of course, a spare tire, donut and can of Fix-a-Flat should also be in your trunk at all times. If you have simple problems like a dead battery, flat tire or loose wire, you can fix it and move on.
Alert Equipment
If you are stranded on the side of the road, you're going to need some items on hand to alert passing drivers to your location and to get the help you need. Flares are essential, but you should also stock a flashlight or two, plenty of fresh batteries, and red or white flags to hang in your window. You can also stock a "Help" sign to put on the road next to your car.
Safety Items
An accident could leave you injured or stranded. You need to have a few basic supplies on hand to be prepared for such a scenario. Such items should include:
A first-aid kit
Warm blanket
Bottled water
Energy bars
Extra set of clothes
You'll need to be prepared in case of poor weather, including rain or cold. You'll also need to be prepared for being stuck for a long period.
Many other items can be included in your car's emergency kit, depending on how much room you have. Consider these the basics to get you started.
For more information about car safety and performance, the friendly personnel at Miami Lakes Kia, the best Kia South Miami dealership, are ready to help answer any questions you may have.
Previous Post Kia Introduces Luxury K900 Next Post Kia Soul Gets Turbo Power, Excels in Crash Test