Autotrader Names Kia Soul as Perfect Car for Dog Lovers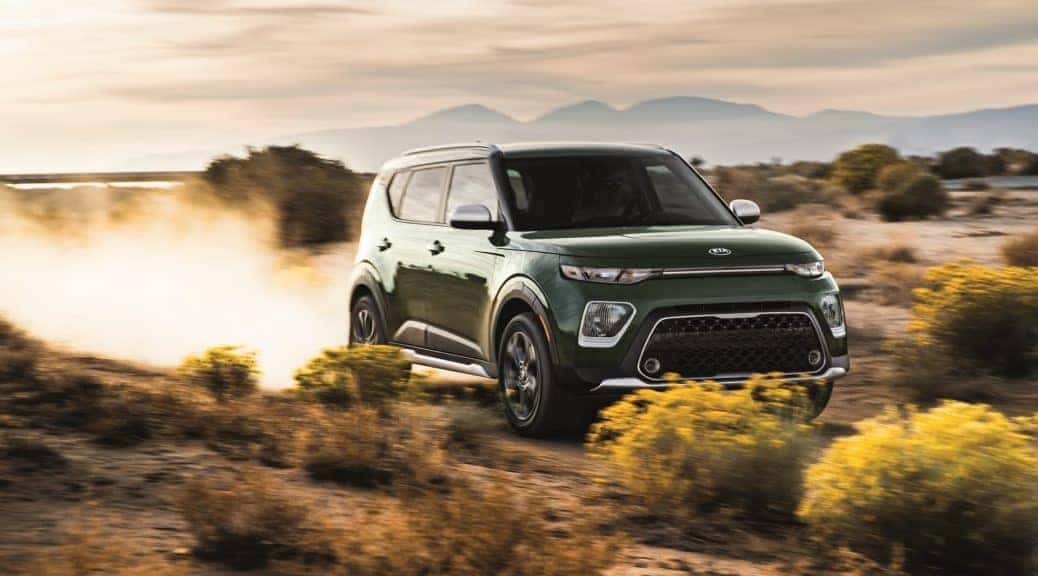 People love dogs, and why wouldn't they? Man's best friend, great for hunting and playing fetch, they always know when their owners are feeling down and need their furry friend to cheer them up. That's why we have a day every year dedicated to dogs, and although it has come and gone (August 26), we can still appreciate them as much as always. Recently, well-known automotive name Autotrader posted a list for the "10 Best Cars for Dog Lovers" and wouldn't you know that the 2020 Kia Soul was named on the list. This hatchback has always been hip and funky for the youth, and young people are always looking for reasons to travel with their dog, haying to leave them behind. Now, the Kia Soul is the official vehicle to get if looking to take your dog for a ride and get some fresh air.
"The Soul has been a longstanding success because its versatility accommodates many different lifestyles, and this Autotrader accolade reinforces there is a Soul for everyone, including dog owners…Whether you're riding with your pup around town or packing the whole family up for a weekend road trip, the Soul is perfectly cut out for canines." – Sean Yoon, President & CEO, Kia Motors America, Kia Motors North America
Just about everyone knows about Autotrader but in case the Coronavirus has you living under a rock, it's the most recognized third-party car listings brand online. Always collecting and publishing new data on the automotive industry and new and old vehicles, in-market car shoppers can stay informed with Autotrader and get very important insight into the car shopping experience. If Autotrader puts a car on a list, it's most likely a great choice! The "Best Cars for Dog Lovers" has been going on for seven years now, highlighting vehicles that offer the best features that every dog owner could need, although after-market accessories can always add a little more functionality.
Kia Motors is not just about style and performance, it's an automaker with a strong focus on safety and keeping all passengers and cargo safe. With the Kia Drive Wise safety suite, consumers get plenty of advanced safety features, including Forward Collision Warning (FCW) and Forward Collision Avoidance (FCA), Blind Spot Collision Warning (BCW) with Lane Change Assist, Rear-Cross Traffic Collision Warning (RCCW), Lane Departure Warning, Lane Keep Assist, Advanced Smart Cruise Control (ASCC), Kia's Driver Attention Alert (DAA), and more. With a surprising amount of cargo and passenger space, and wider trunk with the hatchback rear opening, it's easy to load up animal crates and other equipment that can help keep a dog settled while in the cabin. Plus, for 2021, Kia Motors has added the Rear Occupant Alert system to the Kia Soul, a piece of technology that uses ultrasonic sensors to detect and prevent passengers and pets from being left in the rear seat of a hot vehicle, especially during this summer, jeez it's a scorcher! Seriously though, if you forget your child or dog in the back seat, maybe you're an unfit parent and shouldn't have either.
Looking for a great Kia Motors vehicle to ride around in this year with your cuddly critter? The 2020 Kia Soul is clearly the right choice to make. You can find your Kia Soul at Miami Lakes Automall .
Photo Source/Copyright: Kia Media
Previous Post Kia Motors Debuts New Generation Kia Sedona Overseas Next Post New Ad Campaign Puts the Spotlight on the Kia K5