4 Tips for Long-Term Vehicle Storage | Kia Kendall Miami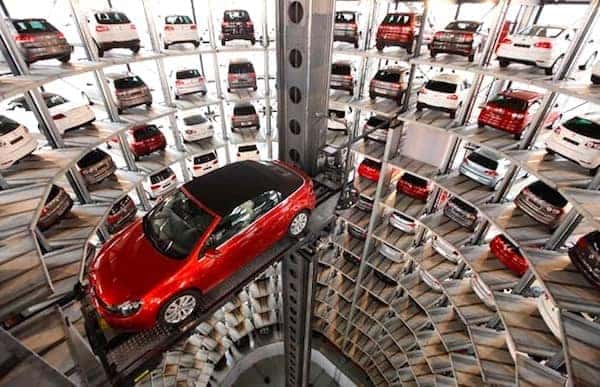 In today's global marketplace, you may have to cast your net a little wider to find the very best career opportunities. College students may also want to study abroad or participate in international scholarship programs. Whether you are pursuing business or academic opportunities, you may need to store your car while you are away.
Whether you purchased your car at Miami Lakes Kia or another dealership in the area, like the former Kia Kendall Miami , you will want to protect your car so that it is ready to offer you the same great performance when you return home. Here are a few things you can do to keep your car in top shape if you have to store it long-term:
Keep It in a Garage
The very best way to keep your car protected during storage is to keep it in a garage. If you aren't able to keep it in your own garage or the garage of a friend, you should invest in a storage unit for the car. A garage or storage unit will protect the car against rain, snow, debris and theft.
Clean It Up
It may seem counterintuitive to wash your car before you're about to stop using it for a very long time, but it is an important step to take. Any dirt, oil, tar, or other debris can break down the paint and contribute to rust and other damage in the long term. Cleaning these things off your car will protect the paint and prevent the formation of other issues, such as mold or rust.
Change the Oil and Fill the Tank
When you store a car with used oil in it, contaminants can settle in and harm the engine. When you store a car with space in the gas tank, condensation can form and damage the fuel line. Always get your oil changed and fill up your tank just before you are ready to put your car away for long-term storage.
Keep the Battery Charged
The easiest way to protect your battery while you are away is to ask a friend to drive your car for 10 minutes or so every few weeks. If this is not possible, count on your battery being dead when you get home and having to replace it.
Whether you bought your car from Miami Lakes Kia or its former competitor Kia Kendall Miami, you want to protect your investment. If you have to be away for a long time, taking these steps can help you keep your car in its best shape, even in storage.
Previous Post What You Should Know About Special Ordering a Car Next Post Kia Shows Off Redesigned Sorento