2021 Kia Sonet Highlights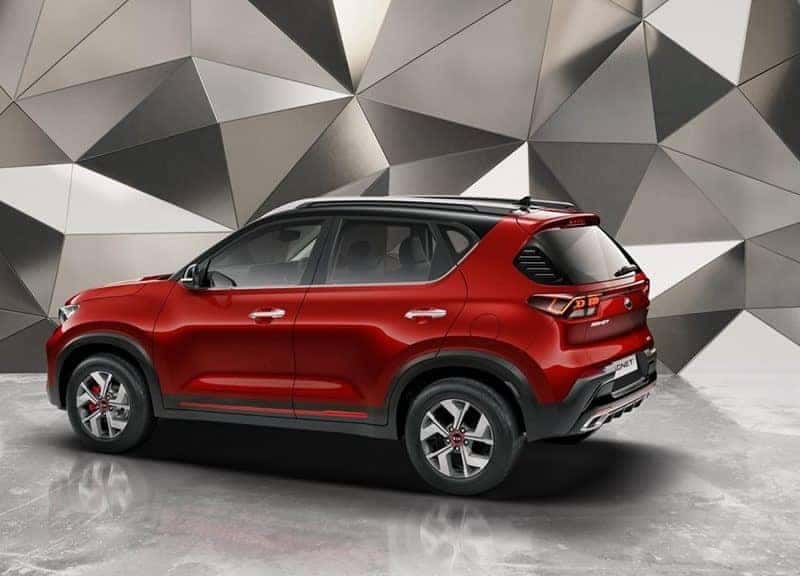 We learned about the new 2021 Kia Sonet , another vehicle making a global release from Kia Motors. We're pretty excited that the South Korean automaker is starting to make this move of sharing more new models with its international markets, especially here in the U.S. Kia Motors is no stranger when it comes to America – this automaker competes with the big boys, and the more cool concepts they bring our way, the better. Following quickly on the heels of two new additions, the 2020 Kia Telluride SUV and 2020 Kia Seltos Compact SUV , the 2021 Kia Sonet joins the family, another compact SUV but the baby of the family. Check out all of the highlights!
Performance
Kia Motors is definitely changing it up with the powertrain when it comes to the Kia Sonet. There are just so many options – three engines, five transmissions, and the Sonet comes with Kia Motors new Smartstream six-speed intelligent manual transmission (iMT). There are two gasoline engines, the versatile Smartstream 1.2-liter four-cylinder and a 1.0 Turbocharged engine with Gasoline Direct Injection. For those looking for a cleaner burn, there's also a diesel option, the efficient 1.5-liter CRDi diesel engine. Between these three engines, consumers may have the option for a five- or six-speed manual transmission, an intuitive seven-speed DCT, a six-speed automatic, or Kia's revolutionary new six-speed Smartstream iMT. If that doesn't sound like enough personalization, the Sonet also offers Multi-Drive and Traction Modes for added convenience, driver-confidence, and safety.
Engineering
Smartstream technology is slowly making its way through the Kia Motors lineup, making its larger debut in the new 2021 Kia Stonic . Offering a balance between control and convenience, the six-speed Smartstream iMT is a game-changer for Kia Motors vehicles, starting with the removal of a clutch pedal and replacing the shifting or gears with a lever. It sounds like Smartstream is a more refined version of driving manual stick for a more seamless experience. Programmed to anticipate all driving conditions and extensively tested on many roads in its country of origin, India, the Kia Sonet offers an intuitive driving experience with the Smartstream iMT. With prototypes having been driven and tested for over 100,000 kilometres (over 60,000 miles) on Indian roads, and across a variety of conditions, this compact SUV is sporty and offers comfort and ride quality.
Style and Interior
Speaking of comfort and ride quality, check out that beautiful image above. With new designers coming together to work on the Kia Sonet, a striking SUV design dawns the signature Kia 'tiger-nose' grille once again, flanked by 'heart beat' LED DRLs and stylish front skid plates. Designed with a sporty flair, the shape of the hood and bumper pushed back and the round roofline following the swept back look of many recent Kia Motors vehicles. In the rear, the heart bear design returns with LED tail lamps. A unique reflector garnish gives the Sonet a wider look, and with a sporty dual muffler design and diffuser fin rear skid plate., this compact SUV seems more and more like a large sports car. In fact, a dual trim concept straight from the Kia Motors sports-inspired GT-Line trim is already set up for production.
Now back to the comfort only a sophisticated and lively cabin can offer, with a focus on inter-connectivity for the tech-savvy user. Kia Motors knows how to appeal to the new demographic of the auto market and offers a clutter-free center console with a hi-tech feel and easy access to all the Sonet has to offer, including ventilated driver and front passenger seats. With high-quality material throughout, the GT-Line stands out with contrast red stitching on the steering wheel, seats, and door armrest, while a D-cut steering wheel adds to its sporty appeal. Lastly, producing vehicles for a post-pandemic world, the Kia Sonet comes equipped with Kia's Smart Pure Air Purifier with virus protection, a two-level purification system. Level one includes a pollutant-cleansing HEPA filter that incorporates N29, a fiber made from nano-ionic bonding technology of copper sulphide, to remove pollutants and bacteria from the cabin, and level two includes filtration achieved through UVC LED, scientifically proven to kill bacteria and viruses. The system cleans the cabin and the air for a safer ride.
Technology
Wow, what technology Kia Motors is bringing into the Sonet. Speaking of, taking center stage is the largest-in-segment 10.25-inch HD touchscreen, powered by an infotainment and navigation system, offering Kia's intuitive and friendly UVO 'connected car' technology. Connecting cars all over the world, Kia Motors has made use of UVO connected to give drivers more control over their vehicles, even from afar. With over 50 features for owners, spanning across remote control, navigation, safety, security, and vehicle management, the Kia Sonet also comes with Kia's new UVO Voice Assist feature, Hello Kia . An artificially intelligent (AI) system, this voice-recognition technology provides an enhanced, connected experience and acts like a smart device integrated into the vehicle. Consumers can make phone calls, ask for weather information, the time and date, control the media, use navigation, and change A/C settings.
Mood lighting also returns, able to make the driver and passengers feel like they're enjoying their very own concert. With a Sonet-exclusive sound system, listen to an amazing audio performance through a BOSE premium seven-speaker system with subwoofer. Up the ante with LED Sound Mood Lighting for more personalization when driving down the highway and enjoy an auto anti-glare (ECM) rear-view mirror with UVO controls, enhancing rear visibility for the driver and creating a safer, more confident drive.
Yes, safety has always been a plus for Kia Motors vehicles, and the Sonet is no exception, made up of high strength and advanced high strength steel with a lightweight yet robust structure. Standard safety features include sir airbags, an ABS (anti-lock braking system) with EBD (electronic brake force distribution), stability and traction control systems, front and rear parking sensors, projector fog lamps, automatic headlamps, and more. No news on automatic safety features yet.
The 2021 Kia Sonet is shaping up to be an amazing vehicle. Keep checking back with us on Miami Lakes Kia social media to find out when the compact SUV is available at Miami Lakes Automall.
Photo Source/Copyright: Kia Media
Previous Post 2021 Kia Sonet Revealed for Global Release Next Post Details on the 2021 Kia Stinger Mid-Cycle Refresh