2020 Kia Seltos Hits 50,000 Units in Two Months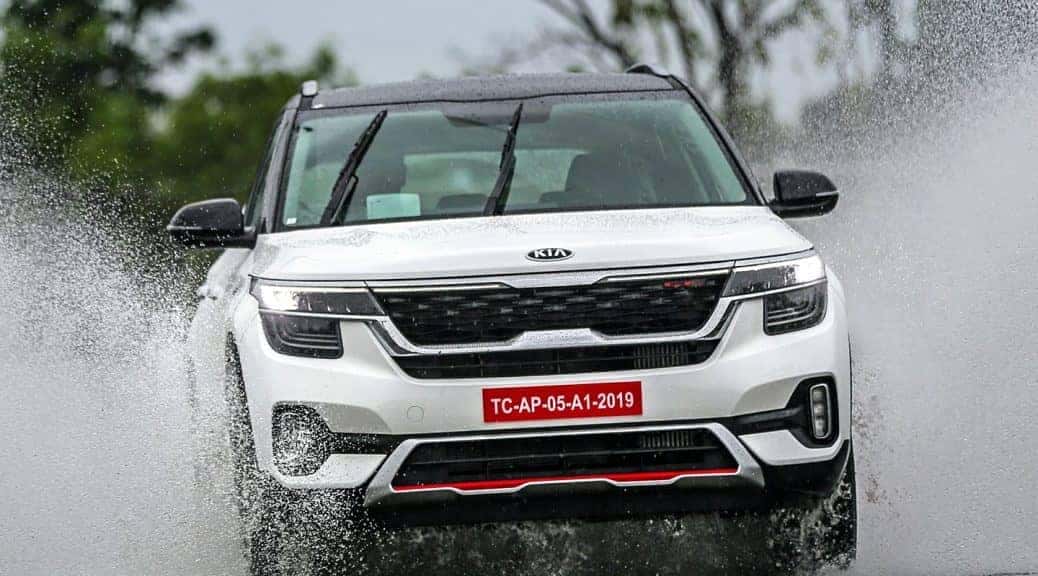 Back in August when the new Kia Seltos was first making the rounds overseas, we weren't quite sure how we felt about it. When the vehicle first launched, over 6000 people reserved the Kia Seltos in July . The response was unexpected, but it's not too surprising. It seems like every new model that comes from Kia Motors does well on its first round of sales. When the Kia e-Niro was first released overseas , only 10,000 units were delivered to start and all 10,000 were sold within the first month. Released back in March 2019, the new 2020 Kia Telluride SUV spearheaded sales for the automaker, making up a tenth of total sales. Now with all the fuss about the Kia Seltos, we're starting to wonder if this new compact SUV really will make it to North American shores. It's been only months and already over 50,000 consumers have purchased the Kia Seltos.
Wow, now that is some crazy milestone, and it's in less than three months since its release in August. That's a little over 10-percent more than the almighty Kia Telluride has sold since release (39,209 units since September 30, 2019). Although the Kia Seltos is only offered in two trim levels (HT and GT) overseas, we can already see why it's received such quick praise – along with testing a new intelligent personal agent on the Kia Seltos , the compact SUV also came with its own GT-Line . If the GT aesthetic of other vehicles crossover, that would mean a sportier exterior, black side mirrors, red accents, narrow headlights, and a grille that has a more angular design. Kia Motors has recently reshaped its iconic tiger-nose grille to give it a sharper look these days.
Even though there are only two trim levels, there's a lot of options that make up for additional choices for consumers. The Kia Seltos has seven different variants . In total, there are three engine options, the drivetrain options, and four transmission options. Basically, there's a Kia Seltos for everyone.
On top of these options, there is a lot to love from behind the steering wheel. Inside the cabin, consumers will find plenty of headroom and legroom for the driver and passengers, along with some nifty features. Standard on the Kia Seltos is an 8-inch touchscreen (10.2-inch on high-end trims) and is powered by an updated version of Kia's UVO system with Android Auto and Apple CarPlay capability. Some other notable tech features available, depending on the trim and configuration, is a head-up display, 8-speaker Bose sound system, Kia Sound Mood Lighting, UVO connected-car tech, climate control, cruise control, a sunroof, powered driver's seat, and ventilated front seats.
We haven't heard much about advanced safety features at the moment. There are the usual safety specs, such as six airbags, ABS with electronic brake distribution, stability and traction control, and a rearview camera. Some of the advanced features noted so far are front and rear parking sensors and a 360-degree camera.
With all the good news, it seems like the Kia Seltos might just go global after all. It's unclear, but there's plenty of information to mull over at the moment. In case the Seltos makes it to the states, be sure to check out our 2020 Kia Seltos landing page for more specs.
Photo Source/Copyright: Kia.com
Previous Post Comparison of 2020 Kia Telluride and 2020 Ford Explorer Next Post Learning-Based Smart Cruise Control Coming to a Kia Motors Vehicle Near You