The 2023 Jeep Wagoneer L Wins Wards 10 Best Interiors Award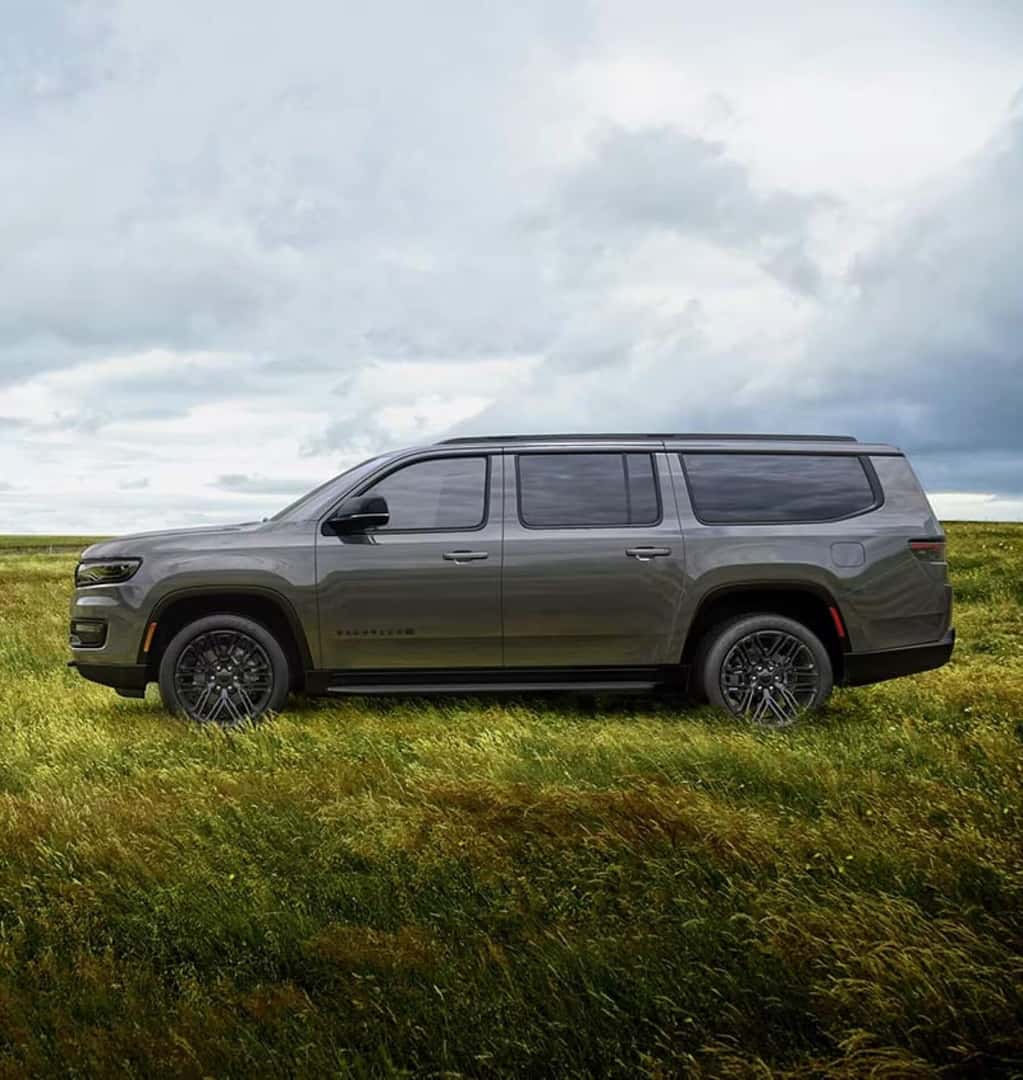 The 2023 Jeep Wagoneer L is truly impressive with its luxurious, roomy, and high-tech interior, earning it the prestigious Wards 10 Best Interiors & UX award for 2023. It's eminent that the Wagoneer sets the bar for sophistication and class.
"The stellar combination of supple materials, comfortable seating, cavernous room and a plethora of good-looking displays and well-functioning technologies, including high-res rear entertainment screens with built-in Amazon Fire TV, make the Wagoneer L a 2023 Wards 10 Best Interiors & UX winner." 

-Christie Schweinsberg, Wards editor and Wards 10 Best Interiors & UX Judge 
The 2023 Wagoneer L and Grand Wagoneer L were extended by 12 inches, making them 226.7 inches. As a result, their 130-inch wheelbase is 7 inches longer than the standard wheelbase, and they offer up to 44.2 cubic feet of cargo space behind the third row, which is 15.8 cubic feet more than the Base trims wheelbase. The Wagoneer is designed and engineered to provide unmatched comfort for up to eight passengers and ample cargo room; these vehicles are perfect for carrying oversize gear. They come equipped with all-new, powerful, and efficient Hurricane engines, three available 4×4 systems, and exceptional driving dynamics. Furthermore, they offer up to 10,000 pounds of best-in-class towing capability and advanced safety and technology, just like the standard-wheelbase versions.
"With its extra foot in length versus the standard Wagoneer, the Jeep® Wagoneer L is a monster premium three-row beast that can handle just about anything an owner would throw at it, with style."

-Bob Gritzinger, Wards Editor and Wards 10 Best Interiors & UX judge 
The Jeep Wagoneer L set a new standard for large SUVs with its modern American style, attention to detail, clever storage solutions, and cutting-edge technology. The interior and user experience are also exceptional, delivering a comfortable and pleasant ride.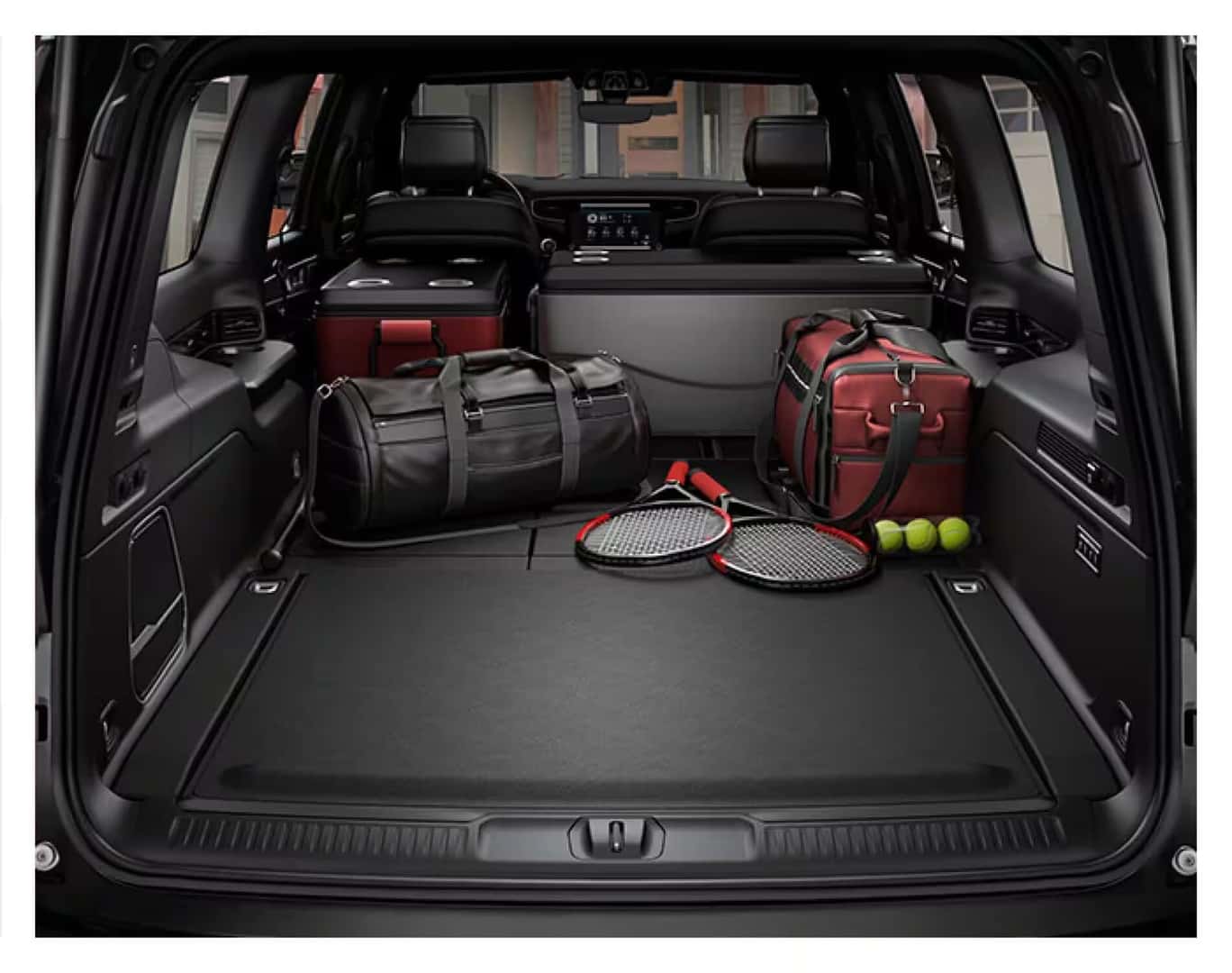 The Wards 10 Best Interiors & User Experience (UX) awards program is a comprehensive initiative that acknowledges the significance of user experience in vehicle interiors. The program evaluates newly designed or significantly revamped vehicle interiors and user-experience technology. Wards editors assess a range of factors that contribute to the user's experience inside the vehicle, such as:
Aesthetics and design of the interior

Material quality, fit and finish

Connectivity and infotainment

Comfort and usability of controls and features

Instrument-panel design, information delivery and ease of operation

Advanced driver-assist systems

Overall value
"This double honor from Wards — for both the best interior and the best user experience — is strong validation that the all-new Wagoneer L delivers on its mission of being the best large SUV on the market today. Designed by the same teams that created the Wards award-winning interior and user experience in the Grand Cherokee L and Grand Wagoneer, the Wagoneer L interior is the most spacious and user-friendly in its segment, offering premium features such as available Amazon Fire TV Built-in and exclusive McIntosh audio."

-Jim Morrison, Senior Vice President and Head of Jeep brand North America
Come Test Drive your Jeep Grand Wagoneer 
There's a Jeep Grand Wagoner custom-made for your adventure here at Miami Lakes Automall. At Miami Lakes Automall, we have all buying, trading, and leasing options to meet your purchasing needs. Our new vehicle inventory or certified pre-owned vehicles speaks to the volume Miami Lakes Automall holds to fit your desires. However, if you already have a beautiful baby needing some fine-tuning, you've come to the right place, and our service department is unmatched. Our service experts at Miami Lakes Automall are warmer than a fresh cup of coffee. Miami Lakes Automall has been here since 1982. So please stop by today to drive the car of your dreams. 
Photo Source/Copyright: Jeep