Hurricane Twin Turbo Powertrain Earns Wards 10 Best Engines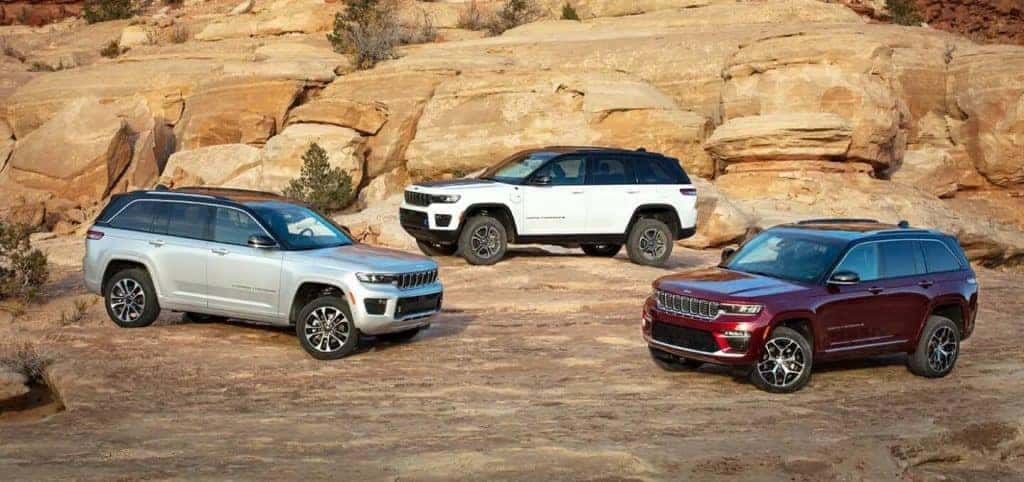 The Jeep Grand Cherokee 4xe's plug-in hybrid and the Grand Wagoneer's 3.0-liter Hurricane Twin Turbo I-6 received the 2022 Wards 10 Best Engines and Propulsion Systems award. The Wards honor marks the 12th consecutive year a Stellantis product rests atop the winning list.
"Our customers are very clear about what they expect from our vehicles and they don't look to make compromises. The 4xe and Hurricane Twin Turbo powertrains deliver performance that enhances the driving experience on road, off road and when towing. Just as importantly, they reduce the emission of greenhouse gases. The strong demand for Jeep brand 4xe PHEVs and the Hurricane Twin Turbo-equipped Grand Wagoneer demonstrates we are delivering what our customers desire."

Micky Bly, Stellantis senior vice president, global propulsion systems engineering.
The award-winning propulsion systems play an essential role in Stellantis's Dare Forward 2030 strategy. In addition, the Dare Forward plan places Stellantis at a global carbon footprint reduction of 50% by 2030. Furthermore, the project will allow the multinational automaker a 2038 net carbon zero emissions goal.
A Ninja-Like Propulsion
The award marks the second year in a row that Wards cite the 4xe plug-in hybrid propulsion system. The propulsion system is almost as silent as a whisper and yet resilient enough to deliver impeccable off-road capabilities. Furthermore, the Jeep Grand Cherokee 4xe dominated the top 10 list after some insightful guidance from 2021's best-selling plug-in hybrid, the Jeep Wrangler 4xe .
The Jeep Grand Cherokee 4xe and Wrangler 4xe both share the same propulsion system: a 2.0-liter turbocharged 1-4 engine, an 8-speed automatic transmission, and a 17-kilowatt-hour battery pack. In addition, the four-by-electric Jeep enthusiasts may select three E select modes for the perfect trip. The E Selec modes include Hybrid, Electric, and eSave. Each mode preserves the battery pack for later usage and surges power to the battery pack when the I-4 engine is active. Moreover, the regenerative braking system adds power to the battery back.
The Jeep Grand Cherokee 4xe provides 25 miles of all-electric range. In addition, the Jeep hybrid maintains 56 miles per gallon equivalent (MPGe) from its tech-savvy propulsion system. The propulsion system generates 375 horsepower and 470 lb-ft of torque for a maximum tow capacity of 6,000 lbs.
"Spectacular – the back and forth between the internal combustion engine and electrics is imperceptible and the stop/start is ultra smooth. It's really a bit of an engineering marvel."

-WardsAuto Judge, Dave Zoia
Hurricane Twin Turbo
The Hurricane Twin Turbo I-6 has made its world premiere and already has an award. What sets the engine apart is that it provides more horsepower and torque with fewer emissions than others that offer a naturally aspirated V8 and a boosted six-cylinder engine.
The engineers at Jeep outdid themselves regarding the inline-6 engine. For instance, the Hurricane's sophistically equipped with two high-flow turbochargers for a swift response to the throttle inputs. In addition, the plasma transfer arc lines the cylinder bores for a thin low friction surface and the most efficient direct fuel injection. Direct fuel injection delivers more power and heightened fuel performance.
The 2022 Jeep Grand Wagoneer 's Hurricane Twin Turbo 510 is all-aluminum, yielding 510 horsepower and 500 lb-ft of torque.
"As the evident heir apparent to the HEMI® V-8, this is a huge leap forward for Stellantis, providing the basis for full-size truck and SUV propulsion for years to come. Electrified versions are likely to come, giving it even better numbers in the future."

WardsAuto Judge, Bov Gritzinger
Come Test Drive your Jeep Grand Cherokee
There's a Jeep Grand Cherokee custom-made to your adventure here at Miami Lakes Automall . Here at Miami Lakes Automall, we have all buying, trading, and leasing options to meet your purchasing needs. Our new vehicle inventory or certified pre-owned vehicles speaks to the volume Miami Lakes Automall holds to fit your desires. However, if you already have a beautiful baby needing some fine-tuning, you've come to the right place, our service department is unmatched. Here at Miami Lakes Automall, our service experts are warmer than a fresh cup of coffee. Miami Lakes Automall has been here since 1982. So please stop by today to drive the car of your dreams.
Photo Source/Copyright: Jeep
Previous Post The Jeep Wrangler 4xe Inherits new Willys Trim Next Post A Look Inside Jeep's EV Lineup